COVID-19
Guidance
NCOAE AND CORONAVIRUS (COVID-19)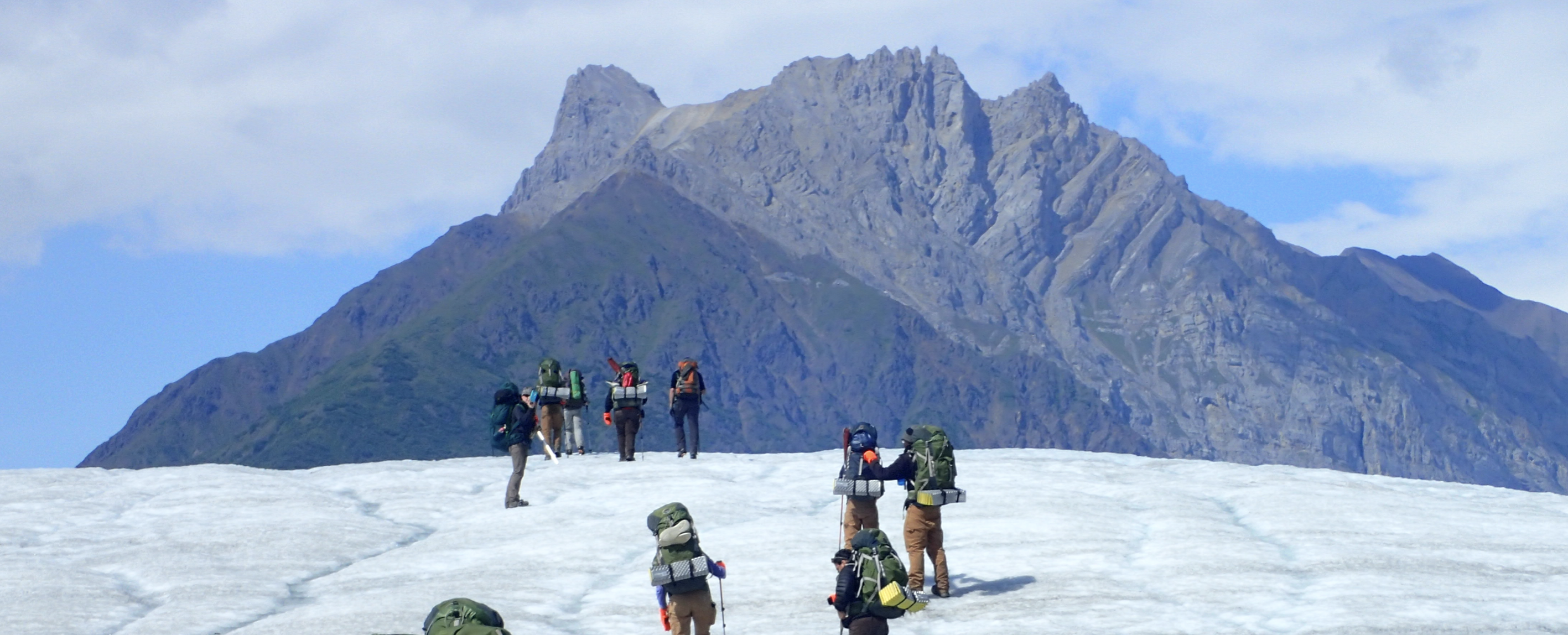 (Last updated — November 2, 2020)
Here at The National Center for Outdoor & Adventure Education (NCOAE), we're naturally compelled to create and facilitate wilderness-based programs that foster personal growth, professional development, and the acquisition or improvement of one's technical outdoor and medical skills.
Our vision is that of a world supported by people and institutions naturally inclined to serve one another while protecting the natural environment. That holds true in times of uncertainty — like now — when we are all faced with difficult choices regarding what to do with respect to the virus named "SARS-CoV-2" and the disease it causes, named coronavirus disease 2019 (COVID-19).
When it comes to the coronavirus, the task for a global organization like ours becomes complex. Our North Carolina headquarters has one set of orders and guidance from state officials for business owners, while many of our courses and trainings operate out of other states throughout the country — and even in remote destinations like Ecuador, Patagonia, and remote regions of Alaska.
Please see below for information on how we're handling courses, trainings, and programs in the time of coronavirus:
Outdoor & Adventure-based Courses
Our Outdoor and Adventure based courses for 2021 are planned to comply with current local, state, and federal guidelines related to COVID-19. We are working with our partners across the country and globe to ensure we offer safe experiences for students. Please see our individual course pages for updated dates and information.
Custom Programs
We are honored to work with many private and independent schools, colleges and universities, as well as businesses and nonprofit organizations, on a variety of custom outdoor programs. Our custom programs are designed to meet current local, state, and federal guidelines related to COVID-19.
Medical Training
Our EMT (emergency medical technician) training programs in 2020 and 2021 are currently in operation. Many of these trainings have transitioned to a hybrid model that includes a virtual portion that can be completed online from home in conjunction with an in-person practical. All of our medical trainings are operating under the guidance of The North Carolina Office of EMS and other local, state, and federal guidelines related to CVID-19.
NCOAE's In-House COVID-19 Safety Measures
Here on our campus in Wilmington, N.C.,, we have enhanced our own in-house cleaning methods by using approved disinfectants to regularly wipe down high-touch areas such as door handles, desks, bathroom facilities, training equipment, and other common hard surfaces.
We have also added more alcohol-based hand sanitizers at key locations around our Wilmington campus and are directing all of our employees to take important hygiene steps, including frequent hand washing and staying home if ill.
Additional Information for Students Enrolled in Medical Training
If you are sick or showing symptoms of illness, including but not limited to a fever of 100.4+, diarrhea, vomiting, severe cough, rash, sore throat, fatigue, lethargy, or malaise, do not come to the NCOAE campus in Wilmington, N.C. Instead, contact your primary care physician immediately to share your health status and seek guidance on your individual situation.
Updates and Requests for More Information
As the impact of COVID-19 continues to evolve, we remain committed to providing you with answers to important questions and to providing updates here on this coronavirus-focused page. You can also find more information about our policies in our document COVID-19 Response Policies and Procedures, which you can request by contacting our office using the information below.
If you have any questions about The National Center for Outdoor & Adventure Education's approach to issues related to COVID-19, please contact:
The National Center for Outdoor & Adventure Education
Attn.: Zac Adair or Liz Shirley
9809 River Road
Wilmington, North Carolina 28412 USA
Phone: (910) 399-8090
Email: info@ncoae.org