WHAT YOU NEED TO KNOW
Planning a trip can be stressful, especially if it's an expedition into the backcountry or some other remote spot on this blue and green ball that you've never visited before. Luckily for you, our staff is here to guide you, way before you even step on a plane, bus, or van to head off to your new destination.
All the location scouting, trip planning, and even pack-list development has been thought through and road tested with your well-being in mind.
On this page and throughout our website — especially on those pages describing specific trips — you'll find all the information you need to prepare for your upcoming NCOAE course, training, or expedition. And if you can't find what you're looking for, we're just a phone call or email message away. Use our Contact page to chat with us about anything not covered below.
Please Note: Once you enroll in an NCOAE course, training, or expedition, we will send travel considerations and a course-specific pack-list for your upcoming trip. Here at NCOAE, we provide all necessary outdoor equipment for our trips, including tents, tarps, sleeping bags, backpacks and dry bags, cooking gear, food, and all activity-specific equipment.
PACK LIST ESSENTIALS
Daypack
A daypack is something you'll use most days. We recommend a school backpack-size bag as your daypack and for use as an airport carry-on. For all trips, there's no need to purchase an expensive, technical backpack from an outdoor retailer because we provide that for you!
Essential items for your daypack
In case your luggage is delayed, it's helpful to have some extra items in your daypack. In addition to wearing a fleece jacket, we recommend packing a compression rain jacket, one change of clothes, a toothbrush, prescription medications, contacts and glasses (if applicable), sunglasses, a warm hat or baseball cap, and any other personal essentials you cannot do without (such as a mobile phone, chargers, and wallet). And while a water bottle is also recommended, keep in mind that travel security stops usually require all bottles be empty to pass through security.
Government Issued ID or Passport
Everyone participating on an NCOAE international trip will need a current passport with an expiration date that is valid for six months past their travel date. U.S. citizens under the age of 18 traveling domestically are not required to show a passport to get through security and board their flight.
Fly-In/Fly-Out and Drop Off/Pick Up
You will find details for drop-off/pick up and fly-in/fly-out on each course page specific to the expedition location.
Duffle Bag / Roll Suitcase (Checked)
Pack everything else in a soft-sided duffle bag or rolling suitcase. Think of this bag as your closet while on your trip. You'll store everything that we're not using for a specific day or leg of an expedition leg in this piece of luggage. Your "mobile closet" will be safely stored and secured for you at our base of operations or in a secured trailer that we tow behind our vans. For guidance, a bag measuring 80 to 100 liters should be enough space to pack everything you'll need.
Masks
At this moment, wearing a mask over your nose and mouth is required on planes, buses, trains, and other forms of public transportation traveling into, within, or out of the United States and while indoors at U.S. transportation hubs such as airports and train stations. In addition, we require that you bring at least two cloth masks (thick enough that you can't see through it) or several reusable masks for your trip with us.
Packing Tip
We encourage all students (including teens) to pack their own bags. If parents do all the packing, it tends to result in their kids having no idea where any of their items are located inside their luggage.
For additional details about what exactly to pack, please review your trip-specific packing list (which we'll send by email once you enroll in your course, training, or expedition).
ITINERARY
Due to unforeseen events and adverse conditions, expedition travel requires some degree of itinerary flexibility. While you should review the specific course itinerary for your trip for more information, you need to know that trip itineraries are subject to change to account for the needs of the group and unexpected events.
After a morning pickup at the airport, where our staff will meet and welcome you and your fellow students, we'll drive to our basecamp for planning, packing, and the sharing of any last-minute details about your course.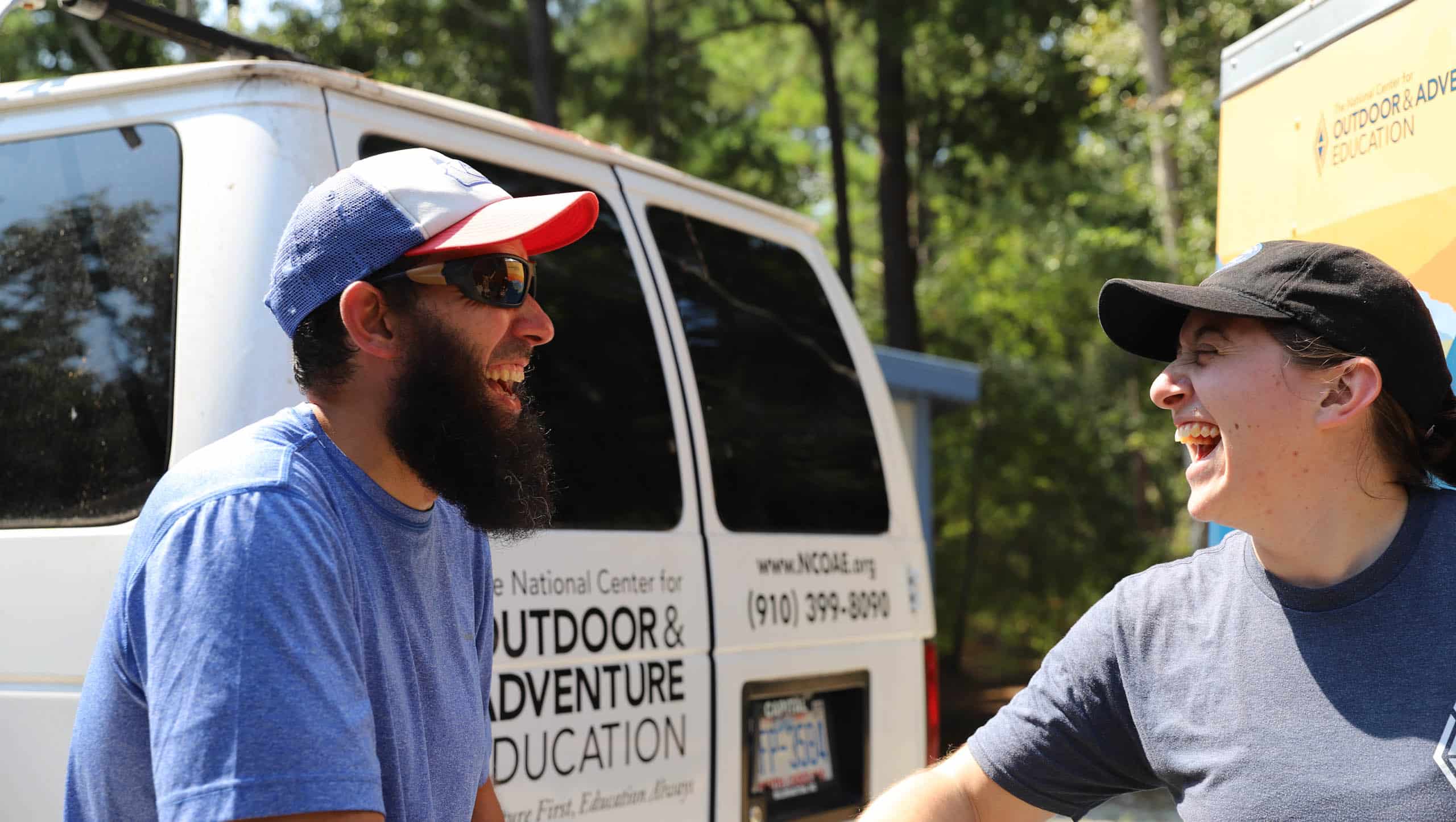 The day before we return home, we will return to our basecamp to de-issue and clean gear and complete any post-course formalities. From there, we will return to the airport where your journey home will begin.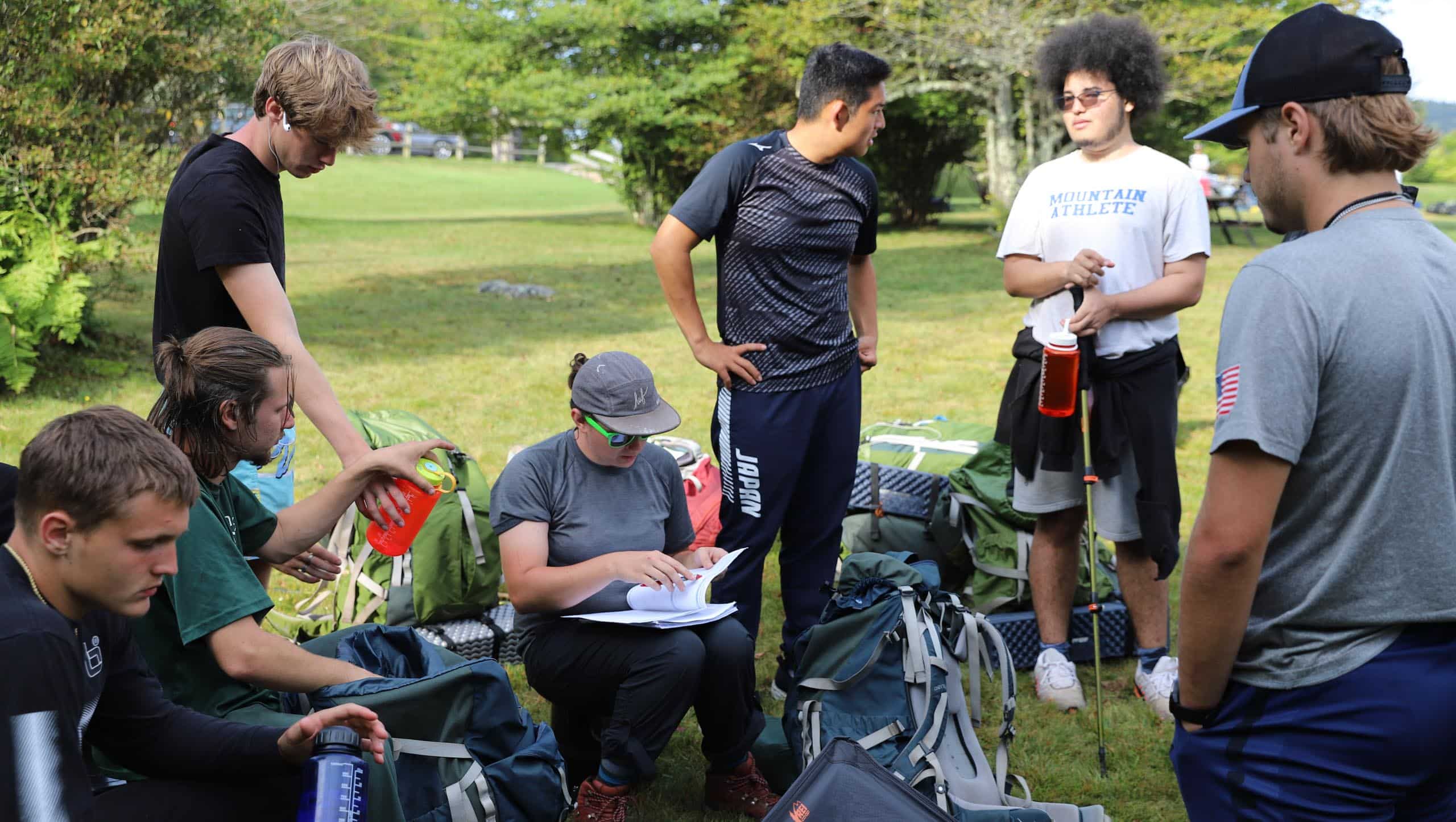 All travel arrangements are managed and facilitated by NCOAE's trusted travel agency and travel-related partners.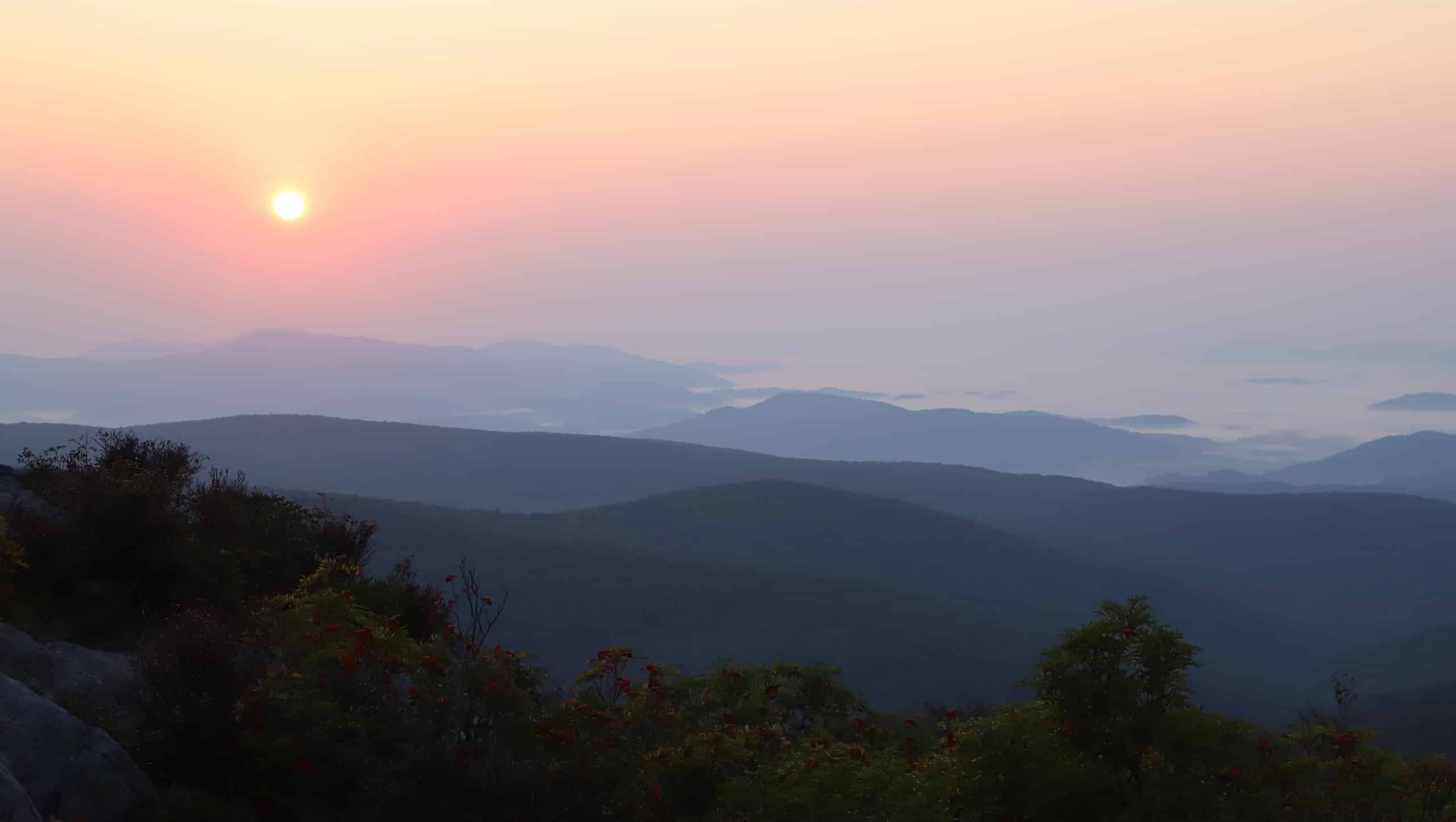 PERSONAL EXPENSES
Once your course is in the field, there won't be many opportunities to make purchases on your own. Former students recommend bringing a small amount of money for the drive to and from your course area, as well as any trips into town we may take on re-supply days. They recommend $100-$500 in small bills, and depending on our departure point, there may be ATMs available for cash withdrawals and/or opportunities to exchange U.S. dollars for local currency. Once your course begins, there may not be an opportunity for you to exchange money.
During your course — from the morning of the start date until the afternoon of the final day of the course — NCOAE will cover the cost of food, transportation, and instruction, as well as the cost of any group equipment indicated on the equipment list.
Please note: You are responsible for the cost of pre- and post-trip meals — as well as the costs of lodging on the nights before the course start date and all expenses before arrival and after departure. You're also responsible for personal medical bills and evacuation expenses, should they occur in the field.
MEDICINE & INSURANCE
You must bring a supply of all prescription and non-prescription medications that you take on a regular basis on your NCOAE course or expedition. Your supply should be enough to last for five days beyond the end date of your NCOAE trip.
Check the Transportation Security Administration website for updates on permitted and prohibited items, including medicines that you are allowed to carry on an airplane.
Health Concerns
If you have any specific personal health concerns, you must see a doctor and have all appropriate vaccinations that are recommended for you for the areas we'll be visiting.
Travel Insurance
We highly recommend all participants purchase additional no-fault travel insurance that covers medical and any evacuation expenses, as well as coverage for trip loss or trip cancellation. NCOAE's travel programs are true adventure travel, and as such the unexpected does occur. We recognize that deciding on the right insurance policy can be daunting, so we've created a list to assist you in understanding a few options for this type of insurance. Since we aren't insurance professionals, we recommend you address specific questions with your insurance agent and that you thoroughly understand any policy you purchase.
The following companies provide options for travel insurance:
Please Note: Not all health insurance plans cover problems you may incur abroad. Contact your health insurance company to learn if you are 100 percent covered while traveling in your course or expedition area. If not, you might want to check with one of the travel insurance companies we've listed to learn about their gap coverages for medical care and medical evacuation.
BAGGAGE AND EQUIPMENT
Please check with your airline for baggage limitations and allowances. Most international flights allow two 50-pound pieces of luggage, so you should be well within your limits.
You will be able to store luggage at NCOAE's basecamp while you are in the field. Please keep it to a reasonable amount, however, due to space constraints. And keep in mind that we cannot guarantee security.
If any checked luggage does not arrive, you will file a claim for lost luggage at the airport, and our staff can use the claim number to you help track any lost luggage.
TELEPHONE SERVICE
Cell phones are not allowed to be taken into the field. Any calls must be made in-town during resupply days or on travel days when you're in the airport before and after the course.
Once the course leaves for the field, you will not be able to make or receive any phone calls until the end of that leg of your course.
International Telephone Service
If traveling internationally, you will need to activate international roaming on your cell phone plan. Cell phone companies offer a variety of international calling plans, including day passes, with are typically about $10 a day.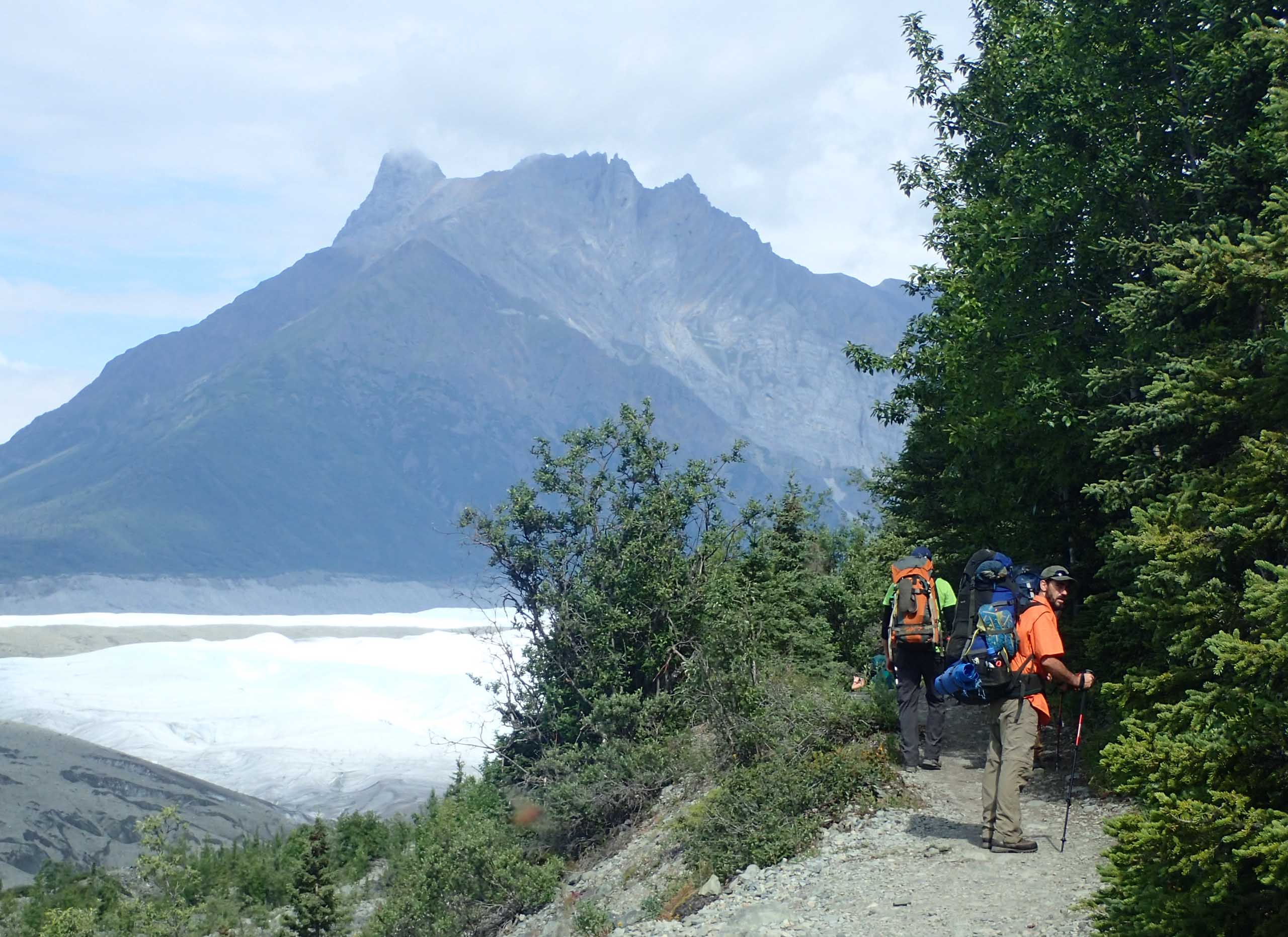 PRE- AND POST-COURSE TRAVEL CONSIDERATIONS
We recommend that you spend time researching the geography, history, politics, culture, and languages of the area to which you'll be traveling. For the most current information on the countries you'll be visiting, you might find The World Factbook to contain the most useful information.
Bring clothing that is respectful of the culture in which you'll be traveling. Arrive with a clean change of clothes suitable for the weather and climate for where you are traveling. You are a representative of yourself and The National Center for Outdoor & Adventure Education. As such, we expect you to be an upstanding representative.
AIR TRAVEL
Please keep the following in mind:
Remember to bring your ID. A valid passport is required for all international travelers, regardless of age.
To ensure you do not miss your flight ,arrive at your departing airport at least two (2) hours before departure for domestic flights, and at least three (3) hours before departure for international flights. If flying as an unaccompanied minor, you may want to arrive even earlier.
Dress to be comfortable in the outdoors. Your carry-on backpack should be packed according to your course pack list, so you'll be ready to go upon arrival and can survive a few days should an airline lose your bag. In the event that luggage is lost for a day or two, our instructors will make sure you have everything you need.
Pack prescription and non-prescription medications in a carry-on. Do not place medications in checked luggage/bags.
Meeting Your Instructor
Our staff begins tracking all flights in the morning of Day 1, and an NCOAE staff member will greet you at baggage claim upon arrival at the airport. Instructors will be easy to find — they'll be the ones wearing an NCOAE jacket, t-shirt, and hat.
Minor students will be instructed to call home upon meeting with an instructor so parents will know they've arrived safely (even if they've already called or texted parents on their own). Instructors will then collect all electronics, medications, valuables, and wallets/passports.
UNACCOMPANIED MINOR TRAVEL
The majority of our minor students fly to NCOAE without their parents. With that said, most airlines have an unaccompanied minor (UM) service available to young travelers who are flying without an adult. This means you'll pay an additional fee to have an airline representative accompany your child for the entire length of their travel, from boarding the plane to arriving at their final destination.
Each airline's fees and age requirements vary. For example, Delta, United, and American charge an additional $150 each way and require that students under 15 to fly as a an Unaccompanied Minor.
In our experience, the UM service is most helpful for first time or nervous students who have a layover, because an airline representative will physically help them find their connecting flight.
However, most returning students or students who are experienced travelers prefer not to travel as a UM, instead choosing to navigate airports on their own as a way to build independence. If your child prefers to travel on his or her own, you'll want to select an airline that will allow the child to fly alone.
Booking Your Child as an Unaccompanied Minor
When you book your child as a UM, the airline will likely ask you for detailed information regarding the person picking up your child (i.e., an NCOAE instructor) at their arrival airport. Since we can't provide this information until a week before the trip starts, we recommend providing the airline the following details:
NCOAE Camp Representative
(910) 399-8090
9809 River Road
Wilmington, North Carolina 28412
You'll be able to update the airline later with the specific instructor's info.
Still have questions? Contact us.