Diversity, Equity, and Inclusion at The National Center for Outdoor & Adventure Education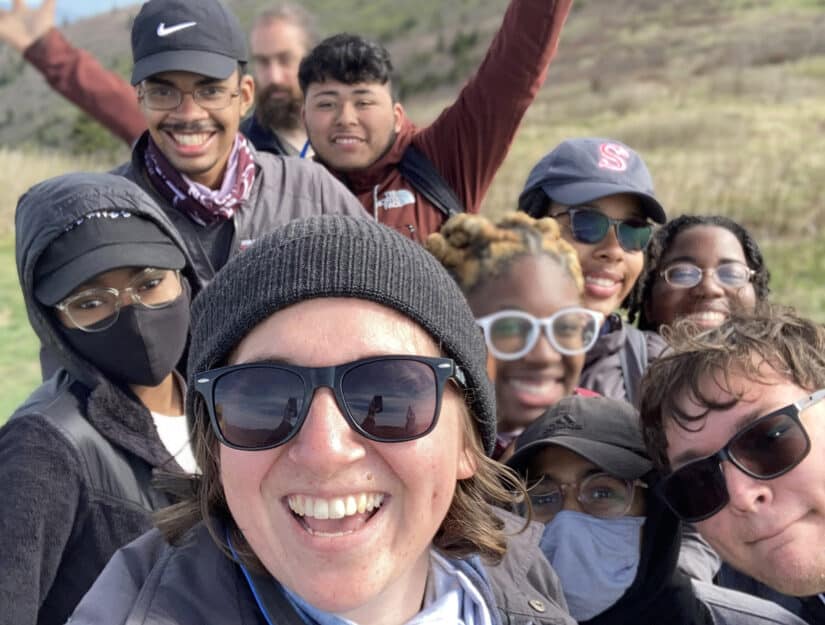 While there are many ingredients for organizational and business success, none of them play a more meaningful role at The National Center for Outdoor & Adventure Education (NCOAE) than our core values. And woven throughout the fabric that holds our values together is an equal commitment to diversity, equity, and inclusion (DEI).
Guided by our core values, we offer challenges by choice, thoughtful collaborations, acceptance and understanding, derivative thinking, proactive planning, and a willingness to learn and grow.
As a result, the idea of leading by example has been in our DNA since our inception. At that time, we set out to lead the outdoor education and adventure programming industry in serving, collaborating, and being influenced by diverse people and communities. And along the way, we've come to understand that human capital is the most valuable asset we have.
The collective sum of the individual differences, life experiences, knowledge, inventiveness, innovation, self-expression, unique capabilities and talent that our employees invest in their work represents a significant part of not only our culture, but our reputation, and NCOAE's achievement as well.
By no stretch of the imagination are our leaders or staff perfect. We make mistakes, reflect upon our actions, and look to the communities we serve to hold us accountable to both established and evolving standards.
Our approach to DEI is more than an initiative. Our DEI practices are naturally intertwined into our policies on staff recruitment and selection; compensation and benefits; professional development and training; career advancement; terminations; and the ongoing development of a work environment built on the premise of gender and diversity equity.
These practices encourage and enforce:
Respectful cooperation and communication between all NCOAE staff.
Teamwork and staff participation, permitting the representation of all groups and employee perspectives.
Work/life rhythm through flexible schedules to accommodate employees' varying needs.
Employer and employee contributions to the communities we serve to naturally promote a greater understanding and respect for true diversity.
At NCOAE, we believe in a world that is inclusive in its approach, and where equal opportunities and equitable outcomes exist for all — both on and off the trail.