What's The Difference Between NCOAE and Other Outdoor Programs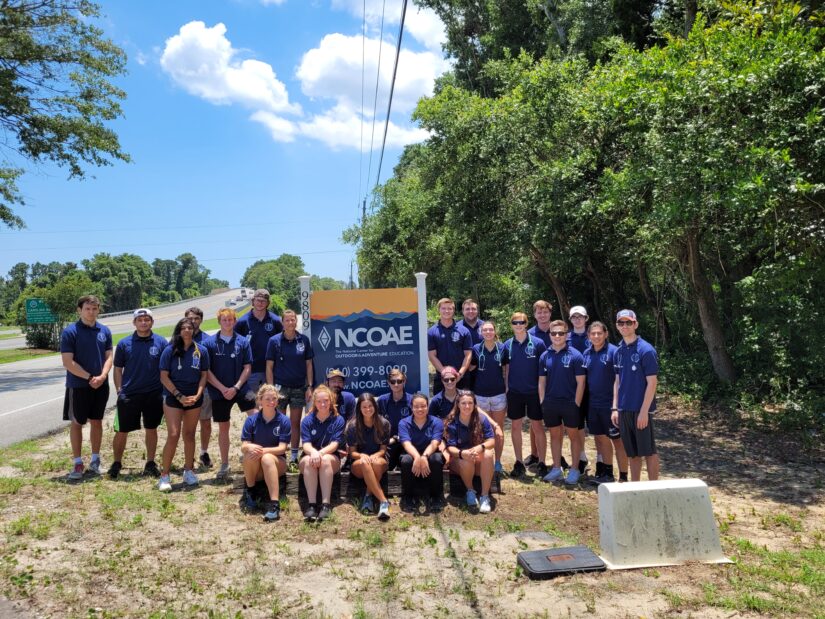 What's The Difference?
As an accredited outdoor education and adventure programming provider, we here at The National Center for Outdoor & Adventure Education (NCOAE) know that you have other choices and are committed to finding the best guided wilderness experience for your children or yourself. You are wise to ask the question, "What makes your organization different and, more importantly, better than the other choices out there" like NOLS and Outward Bound, for example? That is exactly the question you should be asking every adventure-based company under consideration.
To answer that question, we put together the following chart comparing what we offer to other outdoor/recreational/camp alternatives:
Residential summer camps

Tour operators

GAP programs

Semester programs

Urban summer programs

Other outdoor and adventure-based schools
Residential Summer Camps
Living units of 12–50 students, often divided into smaller groups for specific activities
A wide array of activities such as arts & crafts, sports, outdoor activities, and environmental pursuits
Opportunities for students to try new things and be somewhat in charge of new responsibilities, such as cleaning the bathhouse
Limited backcountry activities in which campers have the option, but not the obligation, to participate
Meals mostly prepared by camp kitchen staff and served in the dining hall with limited opportunities for campers to cook meals for themselves and their campmates
Centralized lodging, meals, and bathhouse facilities
Routine environment and activities coordinated from a central home base
NCOAE
Small groups with a 1:6 instructor-to-student ratio
Programs for individuals, school groups, university groups, nonprofit groups, and others
Outcome-focused curriculum
Activities chosen carefully to optimize experiential education outcomes
Opportunities to try new things and develop higher levels of responsibility and leadership
Backcountry meal prep with participants largely responsible for preparing meals
Group participation in most activities, followed by expertly facilitated end-of-day discussions about what was experienced and learned
Wilderness environment — most activities/adventures are conducted in unique land and water wilderness environments
Backpacking — working together, participants carry everything they need to live in the
Tour Operators
A specific activity or package of activities, such as kayaking, whitewater rafting, or bird watching

An emphasis on fun and recreation

Limited education focused on a narrow skill set such as paddle techniques, water safety, local flora and fauna, or local/regional history

Highly regimented — participants follow instructions with little to no opportunity to take on leadership roles

Full-service guided tours in which participants primarily play a passive role, mostly as sightseers
NCOAE
A custom array of educational and recreational opportunities, with human-powered outdoor recreation activity serving as the vehicle used to drive personal growth, group dynamics, and leadership development

Active engagement in a range of educational lessons/activities focused on technical skill development, leadership development, and environmental sciences

Opportunities for students to learn and grow — and then lead

Experiential education for developing the technical outdoor skills to live comfortably and safely in the backcountry

A highly customized personal, interpersonal, and leadership development curriculum
Gap and Semester Programs
International travel

Duration of three to six months

High-school, college, and adult offerings

Cultural and foreign language immersion opportunities

Limited backcountry experiences (not part of most gap and semester programs)

Remote locations for some programs
NCOAE
Domestic and international travel; for example, from New Hampshire to Oregon to Ecuador

Shorter duration — 42-day and 60-day programs

Travel that is split into different legs/segments

Cultural immersion opportunities

Backcountry activities

NCOAE's core experiential learning and personal, interpersonal, and leadership development curriculum

Course offerings tailored to domestic and international locations

Programming for 18-plus aged participants exclusively
Urban Summer Programs & Day Camps
Mostly day camp programming

Primarily based in urban areas

Broad array of activities such as dance, sports, skateboarding, and crafts

Supplemental outdoor activities such as archery and pool activities

Less defined curriculum

Local community input on program design

Short trips to natural environments, but primarily focused on activities/experiences in urban settings
NCOAE
Primarily outdoor-based programs with limited time in any urban settings

Primarily overnight, multi-day programming with limited (if any) day programs

Backcountry wilderness environments

Development of technical outdoor skills

Personal, interpersonal, and leadership development curriculum in small-group settings in a wilderness environment to improve group dynamics and an understanding and appreciation of one's individual and collective impact in a community
Other Outdoor and Adventure-Based Schools
Focus primarily on outdoor skill development

Less focus on personal and interpersonal reflection and growth and on leadership development

Inability to customize programming

Limited to a few course areas and unable to roll out new ones to address changes in student needs and demands

Limited flexibility to pivot in response to client or staff feedback when warranted

More focus on allowing the environment and the physical experience of an expedition dictate the individual student's learning and experience

Unaccredited by the Association for Experiential Education (AEE)
NCOAE
A well-rounded experience, with time for learning and challenge but also for relaxation and reflection, enabling participants to generalize and internalize so they can apply their learning when they return to their home or school communities

Outdoor activities that extend beyond participation to meet the outcomes defined in our unique core curriculum

Customized experiences for each partner organization and each class/year of students

Flexibility and passion for continuously improving our programs

The ability to pivot as needed to meet the school/organization/individual group needs

A careful balance of technical outdoor skill and leadership development

Sensitivity and flexibility regarding the pace of learning to ensure that participants are not pushed too hard or too far into a place of anxiety and frustration

Optimization of group dynamics and group bonding to reinforce the application of personal and leadership development and skills in a community setting

Bound by the Association for Experiential Education's (AEE's) strict standards of accreditation for program governance and administration, risk management, participant transportation, backcountry equipment and nutrition, and more
Here at The National Center for Outdoor & Adventure Education, we have expertise not only in the principles and curriculum that drive our unique approach to outdoor education and adventure programming but also in the theories that guide outdoor experiential education itself. By staying informed about alternative outdoor adventure and education offerings and actively engaging in networking and educational opportunities provided by our industry membership and trade associations, we are confident in our ability to assist you in making an informed choice.
We encourage you to continue your research and ask numerous questions. If we can be of additional assistance, please reach out to us by calling our headquarters at (910) 399-8090 or emailing us at info@ncoae.org, or by visiting our blog for more information.