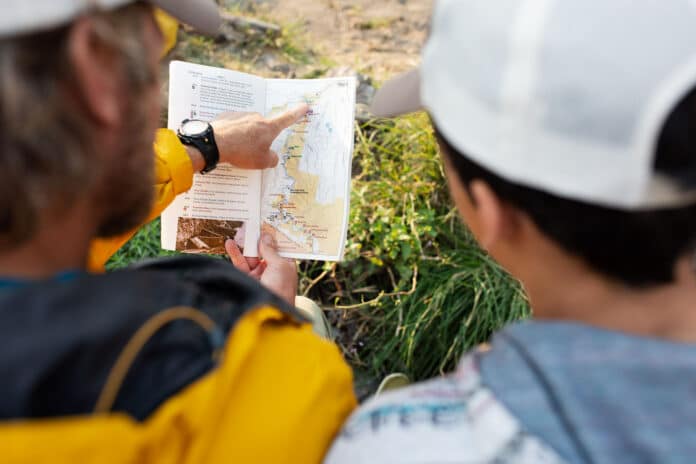 Logistics Coordinator
OVERVIEW
The National Center for Outdoor & Adventure Education (NCOAE) — a values-based outdoors and adventure education provider for teens and adults interested in personal growth and technical skills development — is seeking a highly skilled and motivated Logistics Coordinator.
Under direction of the Associate Program Director, the Logistics Coordinator is responsible for managing course related needs such as transportation, gear and food for our wilderness-based courses. The Logistics Coordinator must be able to take initiative independently as well be receptive to specific tasks delegated by the Associate Program Director. The Logistics Coordinator shall be available to support the instructor team as needed.
Essential Job Functions
The Logistic Coordinator essential duties and responsibilities are focused on those related to logistical management / support of the outdoor education programing. Specifically, the Logistic Coordinator shall:
Oversee gear & food pack systems
Coordinate the issue, de-issue, and maintenance/proper handling of the outdoor equipment
Asses all gear for cleanliness and any needed repair
Oversee weekly vehicle checks, maintenance, and communication regarding necessary repairs
Manage and maintain inventories of food, gear, and course supplies- report needs to supervisor
Follow gear and food management systems to ensure easy packing, cleaning, repairing, and inventorying
Orient staff to gear storage procedures, maintain expectations with staff
Maintain organization and conduct routine cleaning of equipment and food storage areas
Prepare and submit a variety of paperwork, including vehicle logs and inventories
Provide transportation of gear, vehicles, field staff, and/or participants, including to and from the field
Contribute to maintaining safe, fun and engaging courses, supporting the instructor team as necessary
Participate in mandatory NCOAE-related training and meetings
POSITION REQUIREMENTS
Required Attributes
Successful candidates must be flexible, hardworking and have a proven ability to multitask, and act quickly on their feet. A commitment to providing a safe, quality experience for students, as well as a basic understanding of NCOAE's mission, values & core curriculum is also required.
NCOAE's Logistics Coordinators are enthusiastic about outdoor and adventure-based experiential education, and are collaborative and innovative problem solvers who can consider any and all possibilities when managing challenging situations and scenarios, but also understand and respect the need to default to written procedure, while not being afraid to ask for help whenever the need should arise. Other required attributes include someone who:
Communicates in an effective and timely manner to co-workers
Proactively problem solves and offers concrete solutions to challenges
Consistently strives to appropriately share and receive feedback from co-workers
Maintains the physical and emotional safety of course and training participants
Serves as a role model by positively and proactively self-managing their behavior
Commits to their own development, including the advancement of outdoor & interpersonal skills
Ability to be flexible and handle changes in priorities, schedule, and duties with ease
Ability to work as a part of a high-functioning team, responsible for the care and safety of others
Proficient in basic computer operation, including but not limited to navigating the Internet; using programs like Microsoft Word, Excel, and PowerPoint; and corresponding via email and text
Articulates and role models NCOAE's mission, history, and values
Minimum Qualifications and Preferred Requirements
Minimum age 21, High School diploma or equivalent required
Maintain a valid driver's license and good driving record required
Prior experience working with wilderness programs, outdoor education, or related field required
Wilderness First Aid or Wilderness First Responder preferred
Physical Requirements
The Logistics Coordinator will frequently be required to stand 7-10 hours per day and will regularly be required to lift and carry materials weighing up to 50 lbs. for distances of up to five (5) miles. Extensive use of a computer keyboard and the telephone is also required, as is walking and hiking several miles per day in rugged, remote terrain while wearing a backpack. The ability to perform job duties in indoors and outside in all types of weather conditions is also required.
NCOAE is an Equal Opportunity Employer: The National Center for Outdoor & Adventure Education is an equal opportunity employer (EOE). Qualified applicants are considered for employment without regard to age, race, religion, gender, sexual orientation, national origin, disability, or veteran status. If you need assistance or an accommodation during the application process because of a disability, it is available upon request (The National Center for Outdoor & Adventure Education is pleased to provide such assistance, and no applicant will be penalized as a result of such a request).