Tag
Apex Global Leadership Center
About NCOAE
Months of planning and organizing have brought success! We recently completed our first program abroad — an expedition to the Federal Democratic Republic of Nepal with a group of South Korean high school teens.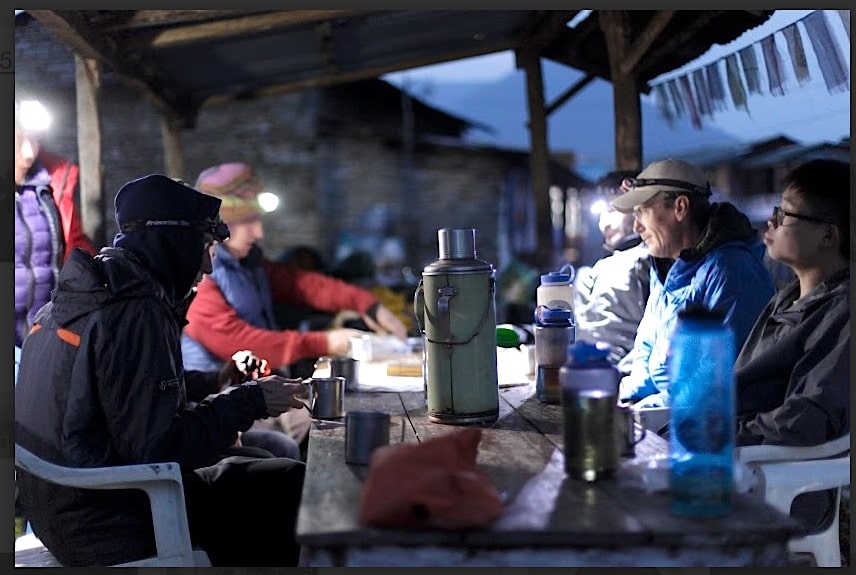 South Korea-based Apex Global Leadership Center (AGLC) joined with us for this adventure-based spring break program that emphasized leadership education. Traveling in the Annapurna region of Nepalthe adventure included our very own Stephen Mullaney as lead instructor, Matt Seats as course director and assistant instructor, and Matt Evans, an assistant instructor who joined as expedition videographer. Sean Hill, founder of Apex, also participated and instructed. This NCOAE custom program delivered beginner-level leadership and outdoor technical skills training with world-class views and cultural sharing.
The students and our instructors flew in from around the globe and met in Kathmandu, where they were driven to a teahouse just in time for dinner. After a night of shopping the Kathmandu markets for backpacking food and breakfast the next morning, the team went back to the airport and on to Pokhara four hours to the north and west. Following a late lunch at a lakeside guesthouse, the students (more…)
Continue Reading
About NCOAE
You know us as The National Center for Outdoor & Adventure Education (NCOAE), but after today's news, we may need to change "National" to "International". That's because we just booked our first overseas program — a March 2015 custom outdoor education expedition in the Federal Democratic Republic of Nepal.
Sure, we're still offering courses like our Alaska Teen Adventure (for grades 10-12), California Youth Adventure (for grades 8-9), and the always popular North Carolina Teen Adventure (for grades 10-12), but thanks to the extraordinary efforts of the good folks at Apex Global Leadership Center, NCOAE will be facilitating a spring break leadership program for South Korean teenagers traveling in the Annapurna region of Nepal.
If you're unfamiliar with them, Apex is a Seoul, South Korea-based outdoor and adventure leadership program, and when their founder, Sean Hill — a Wharton School of Business graduate living and working in South Korea — contacted us last summer about running a trip in Nepal, we jumped at the opportunity. After seven months of planning and working out a myriad of details, we're happy to report that our team will be (more…)
Continue Reading
TALK TO US
Have any further questions about our courses, what you'll learn, or what else to expect? Contact us, we're here to help!