Wilderness Medicine Training
Injuries that involve bleeding are not completely uncommon to those of us who visit or work in the backcountry. In fact, injuries that produce blood are considered inherent risks in wilderness travel, whether that be during a multi-week expedition or an afternoon hike in your local woods.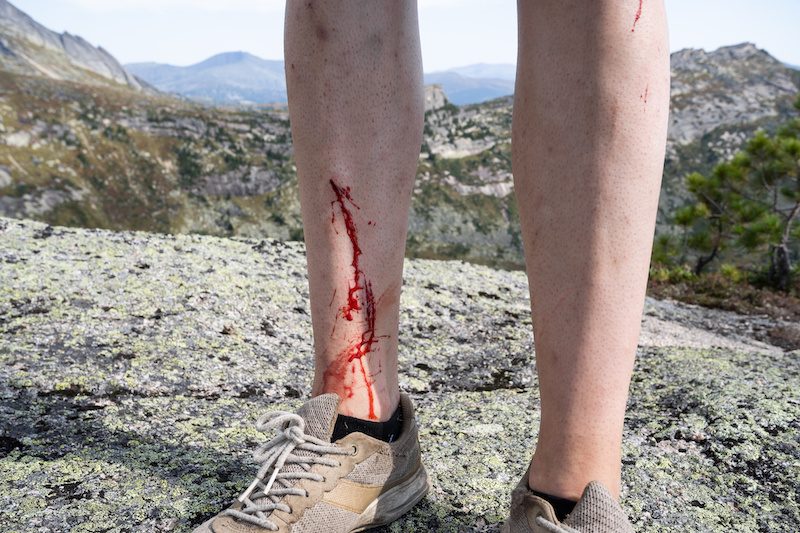 Knowing how to handle medical emergencies — and that includes knowing how to stop the bleeding when it occurs — is an essential backcountry skill. But here's the thing… when it comes to bleeding, some "vintage" emergency tactics may have outlived their usefulness. For example, if you're old enough to remember first aid courses where you were taught to use pressure points or to elevate the injured site, you should know this:
Those methods have been found to be ineffective and are no longer recommended.
So today, we're going to talk about this commonly encountered medical problem, and how the vast majority of bleeding issues can be effectively and rapidly controlled by almost anyone with a few simple techniques. Fist though, let's cover the three types of external bleeding.
Types of external bleeding
External bleeding is visible, whereas internal bleeding is not. Internal bleeding can result from a variety of problems ranging from traumatic injuries to illnesses. Stopping internal bleeding requires advanced techniques and often surgery. In other words, if you suspect internal bleeding, call for help.
External bleeding is divided into three types: (more…)
Continue Reading
TALK TO US
Have any further questions about our courses, what you'll learn, or what else to expect? Contact us, we're here to help!