Life At NCOAE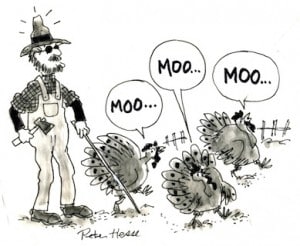 We here at the National Center for Outdoor and Adventure Education are closing up shop today — Wednesday — and again on Thanksgiving Day and Friday, but we'll be open from at least 11 a.m. to 2 p.m. on Saturday and Sunday. Then it's back to regular office hours on Monday — just in time to celebrate the first day of December.
Like many outdoor education organizations are, we're thankful for so much this year, including all of the wonderful students who have taken our courses, the great instructors we get to work with, and of course our amazing vendors and funders.
Most of all, we're grateful for the dozens of absolutely beautiful places where we've guided and taught in the outdoors — all designated as Wilderness and all offering memories of great adventures.
Happy Thanksgiving!
Continue Reading
TALK TO US
Have any further questions about our courses, what you'll learn, or what else to expect? Contact us, we're here to help!