Wilderness First Responder Training
For those outdoor education organizations — or for those enthusiasts who live for a well-planned wilderness experience — the inclusion of a Wilderness First Responder (WFR) on the trail brings an additional layer of risk mitigation to any backcountry experience.
As for the question posed in the headline above, one of the primary reasons for becoming a Wilderness First Responder by earning your WFR certification, is the demand for highly trained and prepared educators and guides.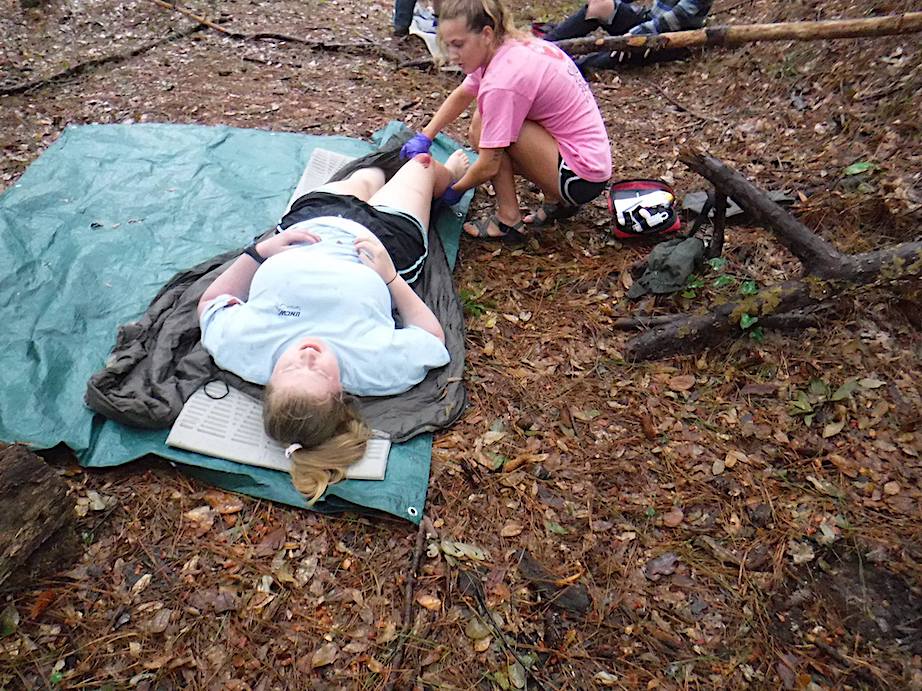 When you're prepared to deal with medical emergencies in remote wilderness areas (locations where emergency response personnel may be difficult to reach or significantly delayed in arriving), you can not only breathe a sigh of relief; you can rest assured that you have someone in the group with the critical thinking skills and medical knowledge to help assess the situation and then properly manage the team if things go wrong.
What Does WFR Certification Entail?
Here's what you should learn during a Wilderness First Responder course:
Basic first aid skills, including bleeding control and wound care, splinting, and CPR.
How to assess a patient and pinpoint any issues that compromise optimal health.
The basic anatomy and pathophysiology of common medical problems. and injuries including shock, internal bleeding, dehydration, and infection.
How to differentiate between true emergencies and more routine medical complaints.
What to expect and how to proceed when you have to stay with your patient for hours or days before help arrives or an evacuation can occur.
Evacuation guidelines and techniques.
Who Normally Takes a WFR Course?
Many professional outdoor industry businesses — including (more…)
Continue Reading
TALK TO US
Have any further questions about our courses, what you'll learn, or what else to expect? Contact us, we're here to help!