Category
Wilderness First Responder Training
Wilderness First Responder Training
For those outdoor education organizations — or for those enthusiasts who live for a well-planned wilderness experience — the inclusion of a Wilderness First Responder (WFR) on the trail brings an additional layer of risk mitigation to any backcountry experience.
As for the question posed in the headline above, one of the primary reasons for becoming a Wilderness First Responder by earning your WFR certification, is the demand for highly trained and prepared educators and guides.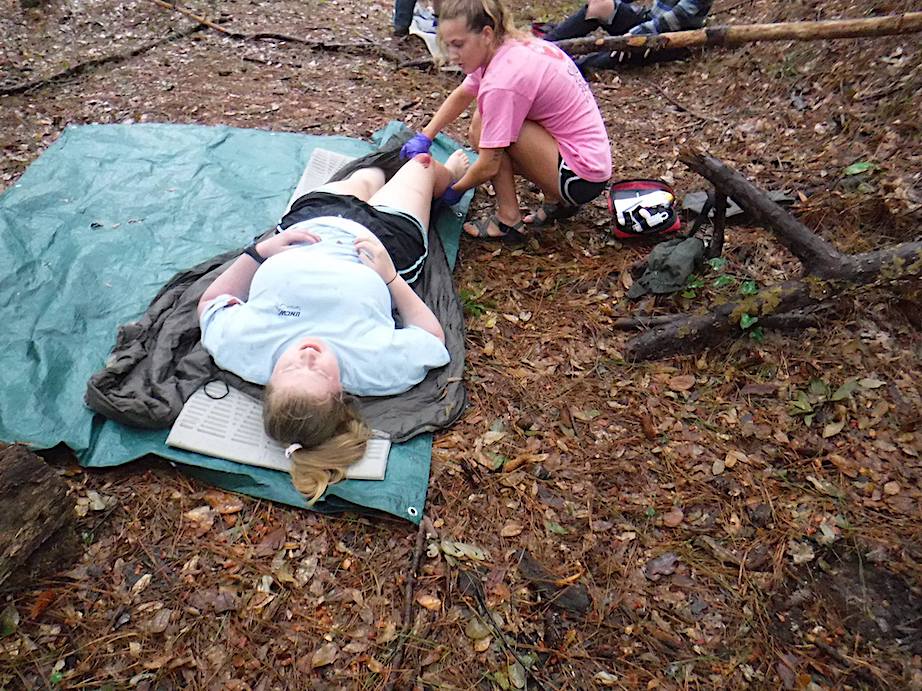 When you're prepared to deal with medical emergencies in remote wilderness areas (locations where emergency response personnel may be difficult to reach or significantly delayed in arriving), you can not only breathe a sigh of relief; you can rest assured that you have someone in the group with the critical thinking skills and medical knowledge to help assess the situation and then properly manage the team if things go wrong.
What Does WFR Certification Entail?
Here's what you should learn during a Wilderness First Responder course:
Basic first aid skills, including bleeding control and wound care, splinting, and CPR.
How to assess a patient and pinpoint any issues that compromise optimal health.
The basic anatomy and pathophysiology of common medical problems. and injuries including shock, internal bleeding, dehydration, and infection.
How to differentiate between true emergencies and more routine medical complaints.
What to expect and how to proceed when you have to stay with your patient for hours or days before help arrives or an evacuation can occur.
Evacuation guidelines and techniques.
Who Normally Takes a WFR Course?
Many professional outdoor industry businesses — including (more…)
Continue Reading
Training & Certifications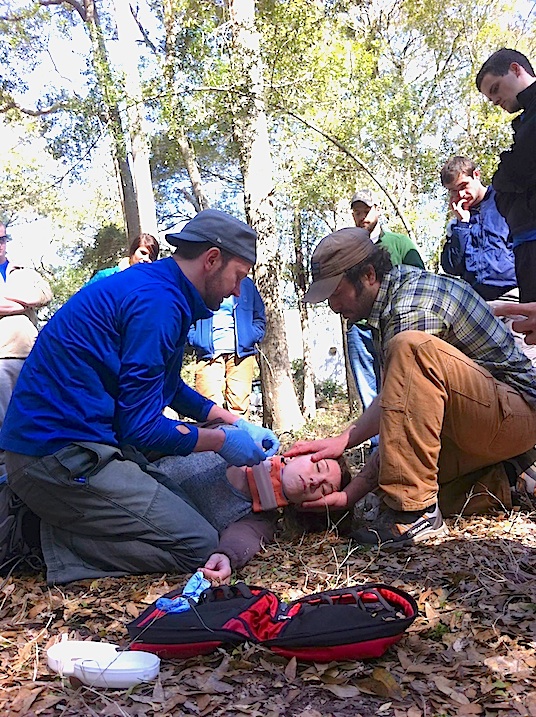 It's a well-known fact that one outdoor education industry standard for trip leaders, wilderness guides and backcountry educators who work on multi-day expeditions, is that you have to have a current and up-to-date Wilderness First Responder (WFR) training. How you satisfy that requirement is up to you.
Traditionally, the only way to earn the WFR credential was to enroll in an 80-hour course that took place over a one-and-a-half to two-week timeframe. That meant taking a leave from work, packing up your stuff, saying goodbye to your family, and driving to some random outdoor facility where you'd either camp or bunk with strangers for up to 14 days while you participated in the training. And while that format is still very popular and effective, a new approach for completing 'woofer' training has emerged, allowing those of us who aren't able to commit up to two weeks away (from work and family) to receive the same training and certification.
It's called a Wilderness First Responder & Wilderness EMT Hybrid/DLP Training (the DLP part stands for distance learning project), and it combines an approved at-home study and online testing component, followed by a four-night / five-day hands-on training here at The National Center for Outdoor & Adventure Education (NCOAE) in Wilmington, North Carolina.
This NCOAE-sponsored course exceeds the Wilderness First Responder & WEMT Scope of Practice requirements endorsed by the Wilderness Medical Society and is eligible for Fellow of the Academy of Wilderness Medicine credits from WMS!
With this approach to receiving your Wilderness First Responder certification, you complete 30-50 hours of home study, successfully past four tests administered online (which means you need a computer and reliable broadband/high speed Internet access), and then make your way to Wilmington for the short hands-on component. (more…)
Continue Reading
TALK TO US
Have any further questions about our courses, what you'll learn, or what else to expect? Contact us, we're here to help!