Education Without Walls — North Carolina
Ages 13–14
Education Without Walls is a program designed for middle and high school students that supports interpersonal development and academic success.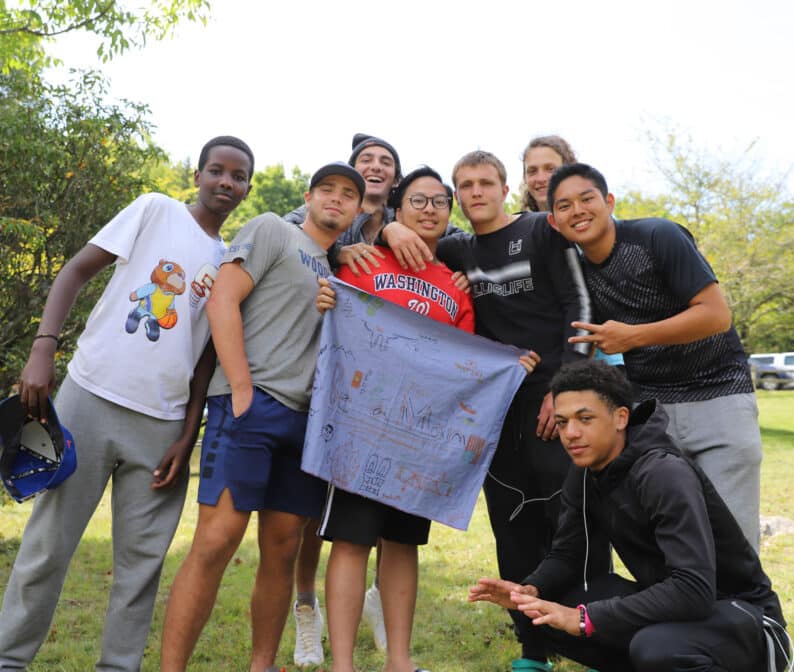 Overview
Adventure First
Welcome to Education Without Walls
Education is for everyone, but not everyone is geared for traditional classroom education. In fact many students learn more with a hands-on, curriculum-based experiential education. These are the students who learn best by doing and achieve most by applying their knowledge and skills to real-life settings and situations. Education Without Walls (EWOW), a program of The National Center for Outdoor & Adventure Education (NCOAE) provides these learning opportunities and environments that many communities and traditional educational institutions simply are not equipped to offer.
Understanding Education Without Walls
Education Without Walls (EWOW) is a year-round program designed to help teenage students improve levels of environmental stewardship, civic responsibility, decision making, interpersonal communication, leadership abilities, and outdoor technical skills. Our commitment to making a difference in the lives of students starts with equipping EWOW participants with a new skill set to help them achieve personal and academic objectives.
NCOAE understands adventure. Our organization also understands that hundreds of qualified applicants can benefit from our core curriculum and unique opportunities in wilderness settings, but not everyone can afford to participate.
With this in mind, NCOAE is committed to providing full and partial scholarships to qualified EWOW applicants.
Education Without Walls offers semester programs in the spring and fall as well as summer expeditions. The wilderness, as a classroom, offers an exceptional learning environment — one where instructors facilitate curiosity, students apply critical thinking, and the remote setting helps participants focus on learning.
Instructors teach our core curriculum to develop and connect:
Environmental sciences (e.g., geology and oceanography)
Personal development (e.g., leadership and decision making)
Technical skills (e.g., rock climbing and river navigation)
Expedition locations currently include NCOAE's campus in Wilmington N.C., and the surrounding mountains and rivers. Groups of eight to 12 students participate in a summer expedition each year, with each course a stepping-stone for the expedition that follows.
EDUCATION ALWAYS
Students can receive high school credits for participating in EWOW
Graduates are eligible to apply to be a paid EWOW intern the following summer
Students are eligible to earn Leave No Trace (LNT) certification
Course Details
Fly-In/Fly-Out
Wilmington International Airport (ILM)
Alternative drop off/pick up locations
Please contact the NCOAE office.
Register for Course
Skills Acquired
Wilderness training and experience is provided in the following areas:
Expedition planning
Remote wilderness camp craft
Backcountry navigation
Expedition cooking and food planning
Academic Credits
Learning achieved through Education Without Walls may be eligible for high school credits through Blueprint Education, an accredited distance learning school for grades seven through 12 with a mission of inspiring students to make better choices and be champions of their own learning.
Academic Course Hours and Credits
The National Center for Outdoor & Adventure Education (NCOAE) curriculum maintains and exceeds U.S. high school standards for seat-time. Education Without Walls (EWOW) students may be eligible for the following high school credits:
Physical Education: Achieved through learning and showing proficiency in mountaineering, rafting, kayaking, rock climbing, surfing, standup paddle boarding, alpine, and/or backpacking activities.
Outdoor Leadership: Achieved through learning and showing proficiency in interpersonal development, small group dynamics, critical thinking, and decision making.
Environmental Studies: Achieved through learning about and showing proficiency in water conservation, astronomy, environmental sustainability, Leave No Trace (LNT), cycle of rain clouds, and oceanography.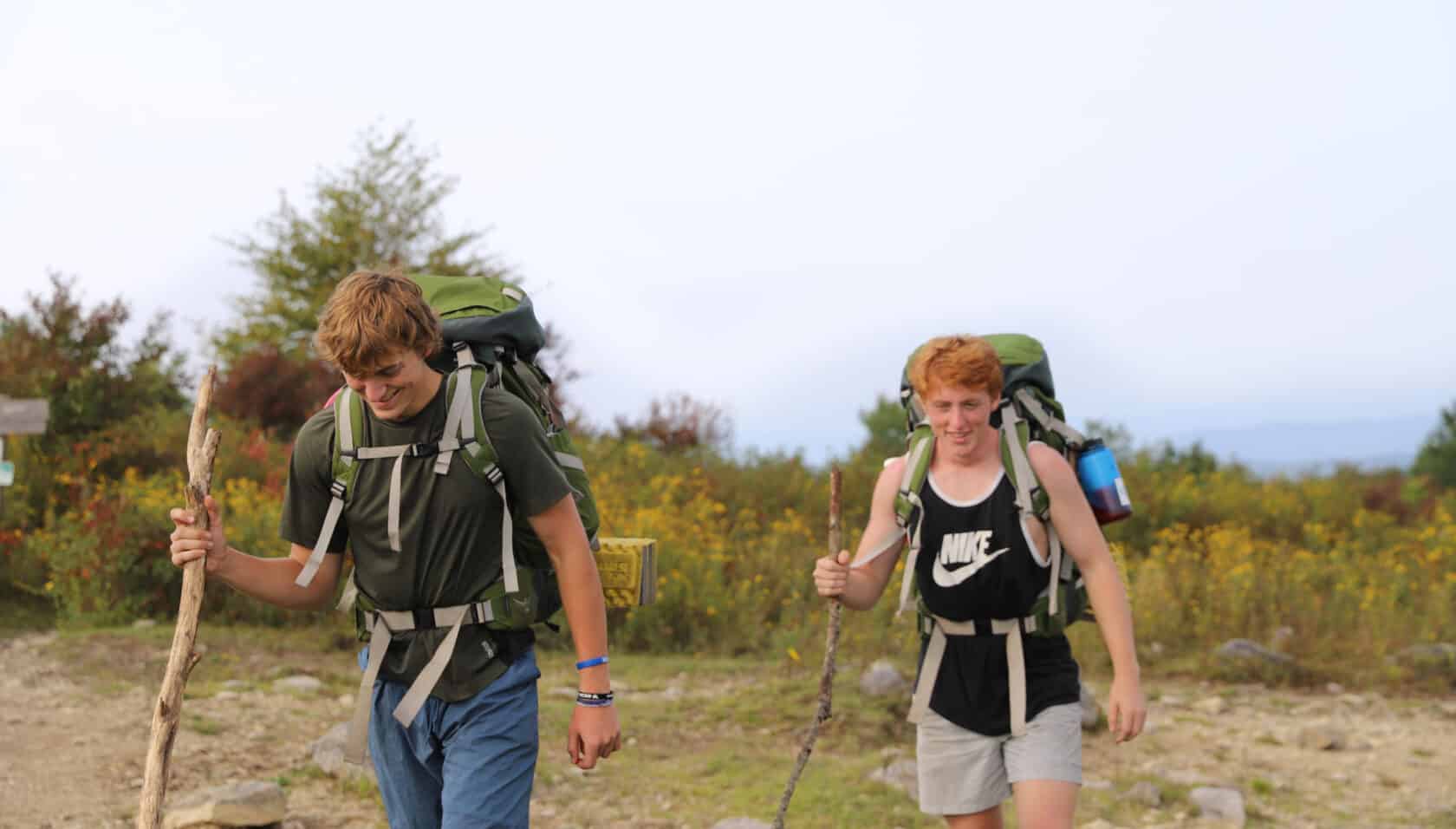 Itinerary
Highlights
Expeditions currently take place in beautiful, natural locales all over Southeastern, Central, and Western North Carolina, as well as other locations throughout the United States. In North Carolina, EWOW students may kayak the Cape Fear River, surf in Carolina Beach, rock climb in Pilot Mountain State Park, mountaineer in Pisgah National Forest, backpack in Uwharrie National Forest, or paddle the French Broad River.
Whether the topic is the cycle of a rain cloud, critical thinking, or the safety protocols of climbing, students write about their experiences in a field journal every step of the way, both for didactic note taking and personal reflection.
Process Groups (known in EWW lingo as The Summit) offer a unique setting to reflect upon each day's events and lessons. The Summit establishes a structured communication practice to encourage a greater integration of new information.
Students present newly learned skills to the group during their Presentations of Learning — oral presentations that help EWOW students gain mastery of information and practice public speaking and educational skills.
Some students and their families may be eligible to receive basic needs items, referrals to other community agencies, homework help, and informal supportive services by NCOAE's student advocates.
Location
On the Map
Expedition locations currently include NCOAE's campus in Wilmington N.C., and the surrounding mountains and rivers
Talk to Us
Have any further questions about the course location, what you'll learn, or what else to expect? Contact us, we're here to help!
Dates
DATES
| Departure Date | Return Date | Availability | Registration |
| --- | --- | --- | --- |
| June 21, 2022 | June 30, 2022 | Available | |
| July 12, 2022 | July 21, 2022 | Available | |
Frequently Asked Questions
What is the minimum and maximum age for an Education Without Walls (EWW) participant?
The ages range from 13 to 18 years old, and students interested in enrolling in an EWW program must be in 7th grade or higher.
How many days must I commit to Education Without Walls (EWW)?
EWW programming involves participating in a summer expedition, typically lasting 8 – 14 days in length. Throughout the school semester, you can also register for additional support services.
What activities will I be doing when enrolled in Education Without Walls (EWW)?
Backpacking as well as wilderness navigation, map and compass, outdoor cooking, meal planning, expedition planning, and more. Courses also typically include an additional adventure activity, such as mountaineering, kayaking, surfing, or rock climbing. And don't worry about your skill level — we teach you everything you need to know!
What lessons will I learn through Education Without Walls?
Education Without Walls programming is offered in collaboration with The National Center for National Center for Outdoor & Adventure Education (NCOAE), a nationally focused organization, with deep roots in the Wilmington, N.C. community. NCOAE's core curriculum was developed to help both youth and adults embrace self, community, action and impact. EWW participants will learn about environmental sciences, interpersonal development and outdoor technical skills. Participants will also have the opportunity to showcase their level of understanding and competency by way of presentations, portfolio and field journal exercises.
Will I receive any certifications if I participate in Education Without Walls?
Those completing the summer expeditions may be certified in CPR and First Aid from the American Heart Association, as well as Leave No Trace from the Center of Outdoor Ethics.
Does Education Without Walls offer high school credit?
Complete the course and apply to receive a credit in physical education, environmental science and/or leadership for an additional fee. If you are interested in receiving credit for your Education Without Walls semester, you will need to make Education Without Wall's administrative staff aware of this and we will ensure official transcripts are documented and sent to your school for approval.
Do I need to have all my own gear in order to participate in Education Without Walls?
No, we provide you with the required outdoor gear, but you will need some personal items. We will email you small pack list covering the items you're required to bring (such as: T-shirts, underwear, toothbrush, etc.).
Does Education Without Walls offer scholarships, and if so, how do I apply for a scholarship?
Yes, students who live below the federal poverty guidelines qualify for a scholarship for use on an Education Without Walls course. If you would like to apply for a scholarship, please send an email message to info@educationwithoutwalls.net (and please type "EWW Scholarship Request" in the subject line).
How many instructors will be on my Education Without Walls course?
Education Without Walls operates with a one-to-six staff to student ratio. There are cases in which a third instructor would be included in the field and this would depend on the activities for each particular course.
How many other students will be participating in my Education Without Walls course?
There will be eight to 12 students on each Education Without Walls course. Those same students will participate throughout the entire course, thus enabling students to build strong bonds, relationships and friendships within the 'tribe' to which you belong.
Is Education Without Walls co-ed?
Yes. All Education Without Walls courses are co-ed.
What kind of food do we eat on an Education Without Walls expedition?
You will be amazed at the quality and types of food/meals we are able to eat while in the wilderness on extended day trips. Some of these meals include, but are not limited to, pastas, chicken burritos, pizzas, quesadillas, oatmeal, grits, protein bars, no-bake pies, trail mix, peanut butter and honey sandwiches, pancakes, s'mores and other excellent sources of protein and carbs so you can maintain your strength and energy.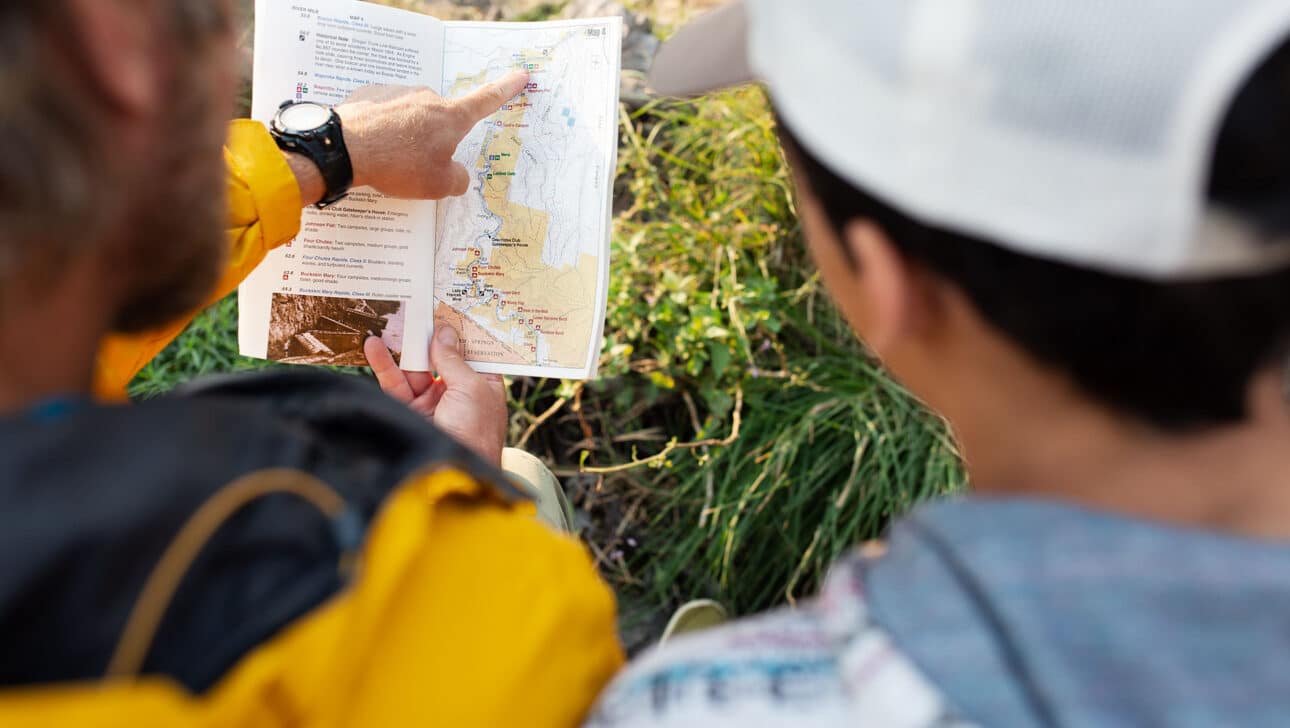 Participating in an NCOAE course has been one of the greatest experiences of my life!
It helped me to grow emotionally and taught me skills that I am able to transfer into my everyday life. I am truly grateful and lucky to have been a part of this program