Emergency Medicine
Standard "Intensive" EMT
Ages 18+ | 21 days | Starting at $2895
A 21-day 'Intensive' EMT initial certification course that satisfies eligibility requirements for the National Registry and North Carolina State EMT examinations. All 21 days take place in person at our campus in Wilmington, NC.
Overview
Adventure First
The National Center for Outdoor & Adventure Education (NCOAE) is an approved North Carolina Office of Emergency Medical Services (NCOEMS) Education Institution, authorized to offer this 21-day Initial EMT training. The training satisfies eligibility requirements for the National Registry and North Carolina State EMT examinations.
This efficient and effective EMT training consists of 21 days on site at our campus in Wilmington, NC. To prepare, students must also complete 10-20 hours of pre-course training before arrival.
Initial EMT Training Certificate of Completion
Traffic Incident Management (TIM) Certificate of Completion
Coaching the Emergency Vehicle Operator 4: AMBULANCE (CEVO4) Certificate of Completion
American Heart Association (AHA) Basic Life Support (BLS) Provider Certification, valid for 2 years
FEMA IS-5.A: An Introduction to Hazardous Materials Certificate of Completion
FEMA IS-100.C: An Introduction to the Incident Command System Certificate of Completion
FEMA IS-200.C: Basic Incident Command System for Initial Response Certificate of Completion
FEMA IS-700.B: Introduction to the National Incident Management System Certificate of Completion
FEMA IS-800.C: National Response Framework Introduction Certificate of Completion
NCOAE's EMS instructors are certified Emergency Medicine professionals ranging from EMTs to Paramedics and RNs and are the best in the industry. They have experience in EMS, hospital, fire service and military settings. Through the virtual platform and in person, they provide expert instruction and individualized training to ensure your EMT training experience meets the high expectations of all NCOAE courses.
NCOAE's team designed this accelerated EMT training course to be both comprehensive and efficient. The curriculum is divided into 2 phases:
Phase 1: Pre-course – 10-20 hours of asynchronous, web-based training in order to prepare students for the intense 21-day program.
Phase 2: On-site training- 21 days of didactic and skills training culminating in comprehensive psychomotor testing. Includes 48 hours of clinical/field experience with local hospital and EMS systems.
EDUCATION ALWAYS
All students who successfully complete this course will receive a certificate of completion, allowing them to sit for both the NREMT and North Carolina EMT exams.
Students earn the following certifications during the course: AHA BLS/CPR for Healthcare Providers; Coaching the Emergency Vehicle Operator 4: Ambulance (CEVO4); Traffic Incident Management (TIM); FEMA IS-5, IS-100, IS-200, IS-700, IS-800.
Course topics will include, but are not limited to: patient assessment, body systems, medical emergencies, trauma, medication administration, automatic defibrillation, environmental medicine, and toxins.
This course meets all initial EMT education requirements for the National Registry of EMTs, National Highway Traffic Safety Administration (NHTSA), and the State of North Carolina.
Skills Acquired
The course is intensive, but we make time for fun along with the fundamentals. Upon successful completion of this 240-hour course, students have up to 24 months to pass the NREMT EMT exam and/or 6 months to pass the North Carolina State EMT exam. Individual state requirements for certification vary, contact your state's Office of EMS directly for more information.
The EMT certification is required by many fire department, rescue and law enforcement entities, lifeguards, ski patrol, athletic trainers, as well as recreational guides and ambulance personnel.
Academic Credits
Your work during our EMT Training may be eligible for college-level credits through Keystone College:
PHED 1125 F2F 001 — 1st Aid/Safety: 2 credits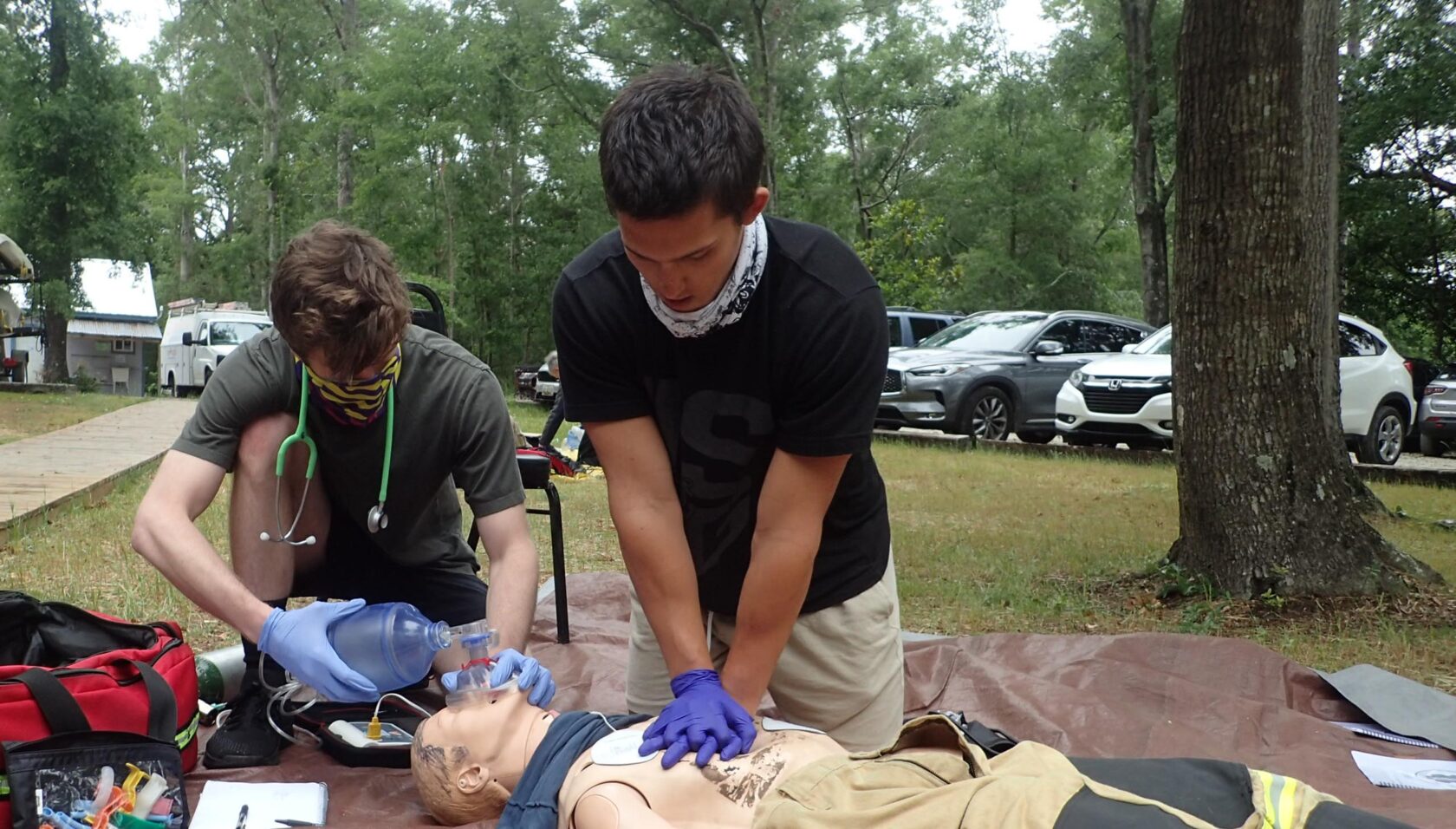 Itinerary
Highlights
Pre-course: Students must complete 10-20 hours of asynchronous web-based training using NCOAE's e-learning site.
Days 1-15: Didactic and skills training. On site at our Wilmington, NC campus. Combination of lectures, skills and scenario training daily. Students must pass several module exams and a comprehensive final exam in order to complete this phase.
Day 16: Psychomotor testing. North Carolina requires students undergo and pass rigorous Technical Scope of Practice (TSOP) evaluation. You'll demonstrate what you've learned by completing full scenarios involving assessment, treatment and transport of a patient undergoing a medical emergency.
Days 17-20: Clinical and field experience. Students complete 48 hours of clinical time in the area emergency departments and on board EMS ambulances, applying their skills in real life under the guidance of trained preceptors.
Day 21: Graduation! Certificates, pictures, hugs and high-fives!
Talk to Us
Have any further questions about the course location, what you'll learn, or what else to expect? Contact us, we're here to help!
Standard "Intensive" EMT Course Video
Frequently Asked Questions
What is the difference between this Hybrid 21-day Intensive EMT course and the standard 21-day Intensive EMT course listed on the website?
The first 10 days of the Hybrid course will take place online, through our virtual instructor led training. Then the next 11 days of the course take place at the NCOAE campus and feature a hands-on, practical skills component. All 21 days of standard 21-day EMT training take place fully in person at the NCOAE campus in Wilmington, NC.
Will I complete the National Registry (NREMT) Exam before leaving NCOAE?
No. EMS educational institutes across the country are not legally permitted to administer this exam. To take the National Registry exam, you must create a profile on the NREMT website and submit an application for certification as an EMT. Upon successful completion of your initial EMT training, NCOAE will verify your application and you will receive an Authorization To Test (ATT) explaining how to schedule your exam. NCOAE will help guide you through this process during your training.
Does tuition cover the cost of the NREMT Exam?
No. Not everyone decides to take the NREMT exam, therefore it is not included in the cost of tuition.
What pre-requisites do I need to have to attend this training?
Pre-requisites – Students must:
Be a minimum of 17 years of age on or before the end date of the course. Please note that North Carolina will allow 17-year-olds to complete training/testing, but will hold the credential until the individual turns 18.
Have a high school diploma or equivalent
Provide documentation of vaccination for MMR, HBV, Varicella (vaccination or prior Chicken Pox infection), Flu (October-March) and COVID-19. Students who have started the HBV series meet the requirement.
Provide documentation of Tuberculosis screening (skin test or chest x-ray result) conducted within 12 months of course completion date.
Complete a 12-panel or greater urinalysis drug screen within 6 months of course completion date.
Complete criminal history background check with CastleBranch**Any felony convictions or charges automatically disqualify students for clinicals at Novant Health. Misdemeanor convictions or charges — other than minor traffic violations — may result in ineligibility to attend and participate in the clinical component of an NCOAE course. This would result in failure to progress through the course and an unsuccessful completion of the course. When this occurs, NCOAE cancellation policies will be in effect.
Complete all assigned pre-course training.
What is the average age of students?
On average between 18 and 30 – but we commonly have older students as well.
What kind of time off will we get during class?
Time off depends on the day's schedule and your evening time management. There is a short break every hour and a 1 hour lunch break. Expect to typically be in class around 7 hours a day, then spend several hours in the evenings studying and completing online material. Students generally have very little free time during our course.
Should I buy the workbook for the course textbook?
You do not need the workbook for your course textbook but you do need the course textbook. Please check your reservation email once you are registered for our current required textbook.
In the event that I do not pass my first NREMT exam attempts will the school assist me with resources and recommendation for retesting?
Yes, we monitor all test scores from our students and are happy to serve as a resource.
Who takes the Standard 'Intensive' EMT course?
The EMT certification is required by many rescue and law enforcement entities, lifeguards, ski patrol, athletic trainers, as well as recreational guides and of course ambulance medics. Many folks come to us for a strong foundation in EMS training before they go on to advanced training.
If I have a current WFR certification, does this training upgrade me to a WEMT?
It depends. If you have successfully completed one of our WFR courses and your certification has not yet expired, then yes; you will automatically upgrade to a WEMT until the original WFR certification expires. Your wilderness upgrade (WEMT) expiration date is the same as your original WFR certification expiration date.
If you received your WFR certification from another provider, you will need to contact that provider after completing your EMT course and provide them with proof of successful completion of the EMT course. That provider will determine whether or not you may be upgraded to a WEMT.
Are financial scholarships available for the EMT course?
Is college credit available for this course?
Yes. It is common for students enrolled in other universities to submit paperwork to the completed by our administration to receive appropriate credit.
What is the cost of the Standard 'Intensive' EMT Course?
Tuition is $2,895.00 for the EMT course. This does not include the required textbook, vaccinations, drug screen or background check. Students can choose to stay on campus at a tent site for an additional $325 or in a cabin for $635. Off campus housing options and prices vary.
Are meals for the on-site portion of the course included in the cost of tuition?
No. A grocery store, coffee shop, and several fast-food, and casual dining options are within walking distance from our campus. We provide both refrigerated and dry food storage space as well as some pots/pans, dishes, utensils, coffee makers, hotplates, microwaves, and toaster ovens for students to use to prepare meals on site.
What are my housing options at NCOAE's base?
Students may bring their own tent and stay under one of our covered tent pads (a flat spot with a covered roof that we've designated to pitch a tent), or you may stay in one of our rustic cabins. Cabins have power, but are not climate controlled.
The standard rental price for accommodations is $20/night for a tent pad, and $35/night for a bed in a shared cabin. Check out Room & Board – On Campus for further information. Please let us know what your preference is when you register. Housing is limited.
What are my housing options if I stay off campus?
There are a variety of rental options and hotels in the area. If you're searching online, check out options in Carolina Beach or Wilmington. Contact our office and we can recommend hotels and campgrounds close by.
Do I need a car?
You are responsible for your own transportation for the duration of the course. That includes getting to/from all clinical rotations which are at a variety of locations throughout the region. Some of these rotations may be scheduled with other students, but some will not. Having your own vehicle is ideal, but students have successfully used options like Lyft or Uber. If you are carpooling with a friend and sharing a vehicle, let us know and we will do our best to work with you. You should not plan on relying on other students for your transportation.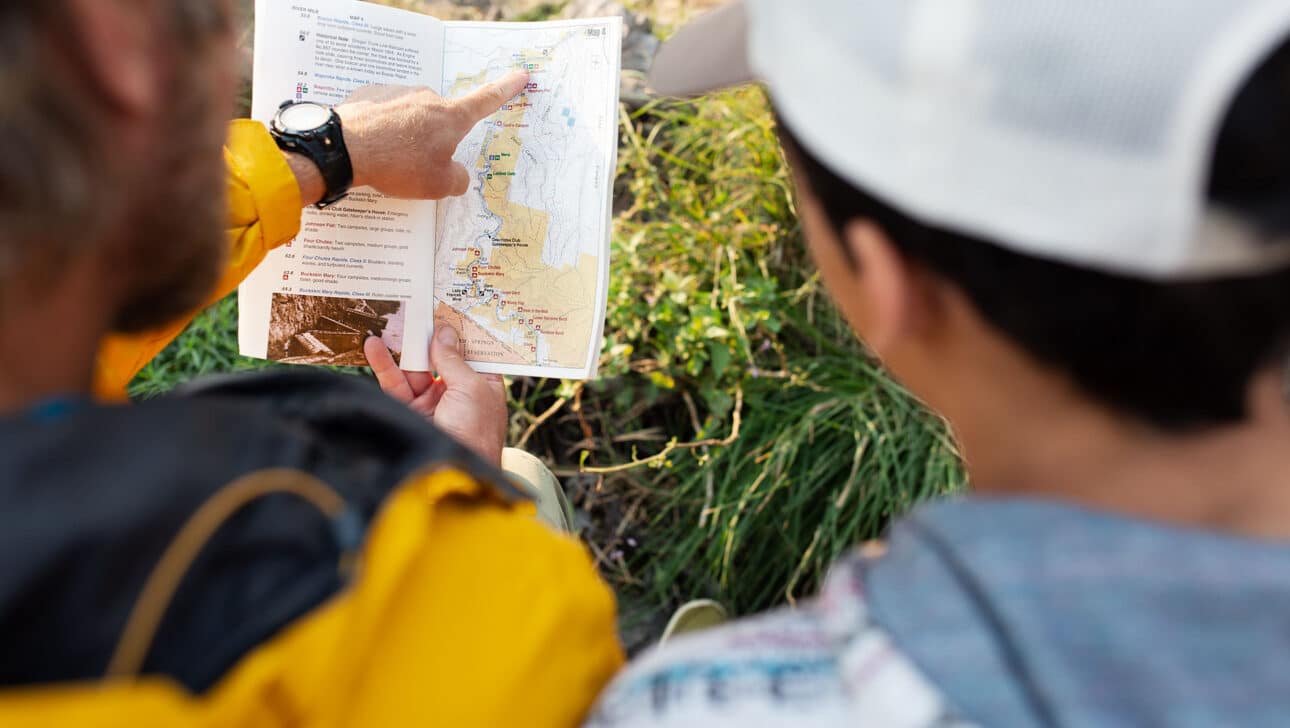 I'm a LEO down in Florida and I took the EMT 21 day course to better myself as a first responder. This school is truly amazing!! I had very basic BLS skills and I feel 100x more confident in my skills due to this course. I also passed the NREMT on my first attempt and I can only credit that to the phenomenal instructors at this program. This course exceeded my expectations and I encourage those seeking a career in EMT to get with the crew at NCOAE! Thank you guys for everything.
The EMT Intensive course was exactly what I expected and hoped for. The instructors provided a challenging, but supportive environment to provide a wealth of knowledge in an abbreviated time.