Custom Programs
Editor's Note: Stephen Mullaney, NCOAE's lead instructor, recently returned from our first-ever program abroad — an expedition to the Federal Democratic Republic of Nepal. Stephen led a group of South Korean high school teens on a six-day expedition through portions of this mystical and spiritual country. Below are his reflections on what he describes as a triumphant adventure trek.
It's five in the morning and students participating in The National Center for Outdoor & Adventure Education's (NCOAE) first-ever international expedition are all still asleep in their tents. I sit on the trail in the village of Pothana and look toward the horizon. A local villager named Chimay is blowing incense my direction — to bring me luck, he says.
Off in the distance, what first appears to my sleepy eyes to be clouds reveals itself for what it truly is: a vast stretch of snow fields and rock. Time to retrain my brain and the way I see the sky. My eyes follow the snowfields up, up through the clouds, to what seems like an absurd height, finally resting on the summit itself.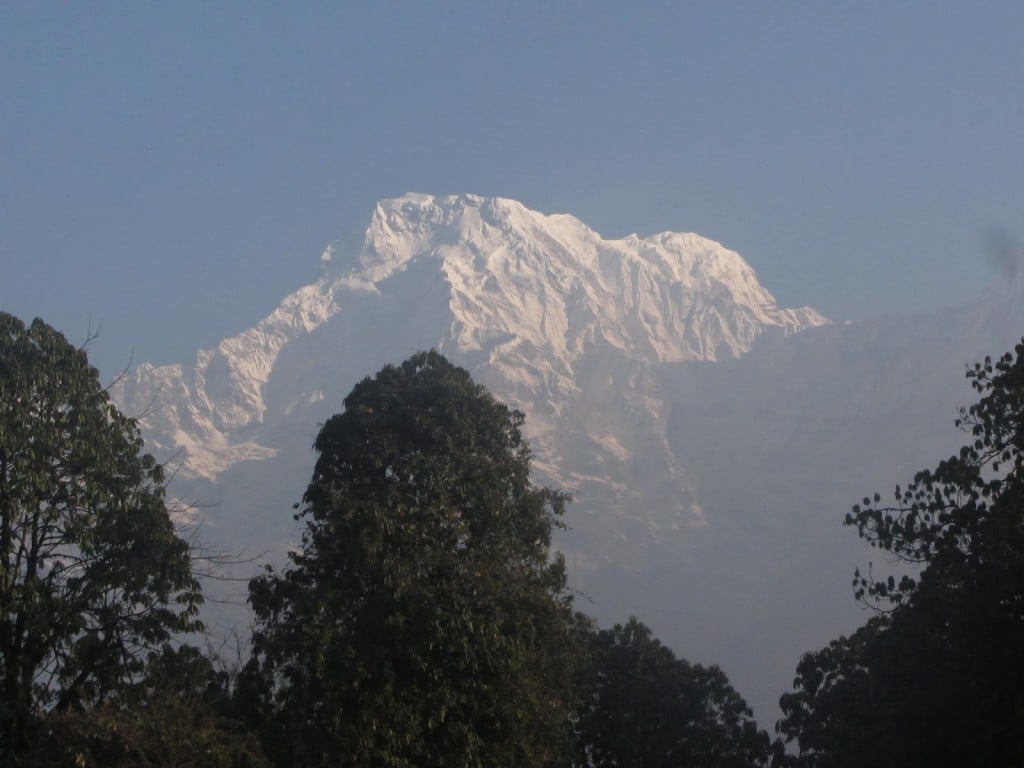 Machapuchare — "the Fish Tail" as it is interpreted in English — is a sacred mountain honoring Shiva (one of the main deities of Hinduism). The mountain is off limits to climbers and only one known attempt was ever made to summit its massive peak. Those climbers (three of them in 1957) stopped just five hundred feet from the summit, not because they couldn't go on, but out of respect for the local culture and beliefs of the native people.
Viewing Machapuchare is how I kick off my first day on the trail for NCOAE in Nepal. A holy mountain that is pristine, respected and an earthen barrier that turns back explorers out of respect and sensitivity — not fear. Details about the mountain were provided to me by a local woman, a guide named Sita. She saw me drawing a picture of the mountain in my journal and volunteered to share its history with me.
We are in Nepal where I am teaching students to be (more…)
Continue Reading
About NCOAE
Months of planning and organizing have brought success! We recently completed our first program abroad — an expedition to the Federal Democratic Republic of Nepal with a group of South Korean high school teens.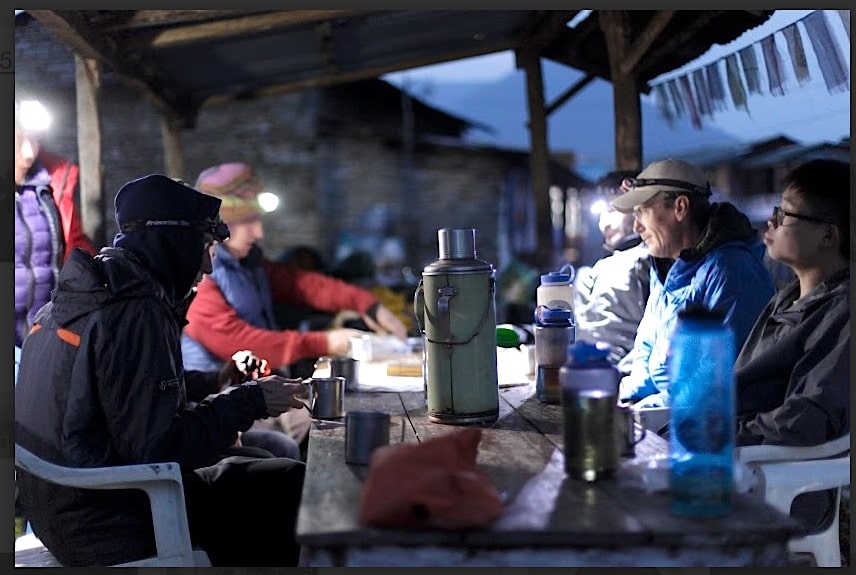 South Korea-based Apex Global Leadership Center (AGLC) joined with us for this adventure-based spring break program that emphasized leadership education. Traveling in the Annapurna region of Nepalthe adventure included our very own Stephen Mullaney as lead instructor, Matt Seats as course director and assistant instructor, and Matt Evans, an assistant instructor who joined as expedition videographer. Sean Hill, founder of Apex, also participated and instructed. This NCOAE custom program delivered beginner-level leadership and outdoor technical skills training with world-class views and cultural sharing.
The students and our instructors flew in from around the globe and met in Kathmandu, where they were driven to a teahouse just in time for dinner. After a night of shopping the Kathmandu markets for backpacking food and breakfast the next morning, the team went back to the airport and on to Pokhara four hours to the north and west. Following a late lunch at a lakeside guesthouse, the students (more…)
Continue Reading
TALK TO US
Have any further questions about our courses, what you'll learn, or what else to expect? Contact us, we're here to help!