NCOAE Curriculum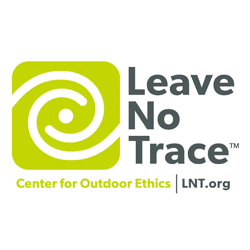 We're sure the good folks over at the Leave No Trace Center for Outdoor Ethics know this, but tt was Robert Stephenson Smyth Baden-Powell, the father of Boy Scouting, who coined the phrase, "Try and leave this world a little better than you found it."
This retired British Army officer and founder of the scouting movement was adamant about improving the environment back in 1910 — especially on the trail — and his rule was later revised to, "Always leave the campground cleaner than you found it."
We here at The National Center for Outdoor Adventure & Education (NCOAE) are big fans of this "First Chief Scout," who among many other wilderness rules, principles and musings, once said, "A week of camp life is worth six months of theoretical teaching in the meeting room."
Figuratively speaking, that's a page right out of our own curriculum.
Experiencing the outdoors outside far surpasses any classroom study or indoor book reading on the topic of (more…)
Continue Reading
TALK TO US
Have any further questions about our courses, what you'll learn, or what else to expect? Contact us, we're here to help!