Uncategorized
What is Leave No Trace?
The idea behind Leave No Trace is to embrace specific wilderness stewardship values in order to protect our backcountry areas for generations to come. Back in the early 1940s, Robert Baden-Powell, founder of the world Scouting movement, said, "Try and leave the world a little better than you found it." Over time, this morphed into, "Always leave your campground cleaner than you found it."
Fifty years later, in the early 1990s, that Leave No Trace concept was immortalized through an educational curriculum developed by the United States Forest Services in partnership with NOLS (the National Outdoor Leadership School). The outcome was an agreed framework for instilling awareness on the part of wilderness travelers to interact with nature in a manner that reduces human impact.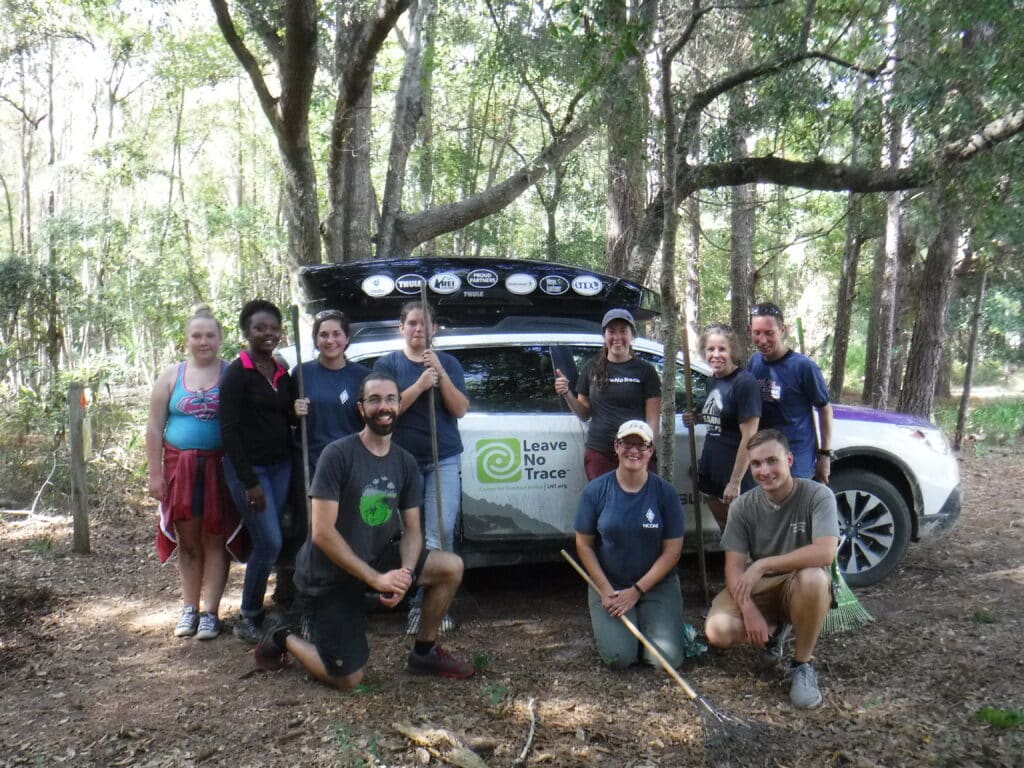 What is The Importance of Leave No Trace?
The idea behind Leave No Trace is to embrace specific wilderness stewardship values in order to protect our backcountry areas for generations to come. Today, that program — run by the Leave No Trace Center for Outdoor Ethics in Boulder, Colorado — impacts more than 15 million people in the United States and dozens of other countries with conservation initiatives, education, training, and research.
Baden-Powell's simple sentiment more-or-less condenses the seven principles behind today's Leave No Trace (LNT) program. The well-known LNT's principles are:
Plan Ahead and Prepare
Travel and Camp on Durable Surfaces
Dispose of Waste Properly
Leave What You Find
Minimize Campfire Impacts
Respect Wildlife
Be Considerate of Others

You can read more about LNT in the wilderness here. But what about the majority of the time when most of us are not roughing it in the backcountry? Can we incorporate these seven principles into our daily lives? Can we bring such environmental awareness into an urban or front-country setting? We like to think so!
How can you practice the Leave No Trace principles in your everyday life?
Some of us here at NCOAE headquarters in Wilmington, N.C., discussed the possibilities of applying backcountry Leave No Trace principles in everyday living, and here's what we came up with.
7 Ways to 'Leave No Trace' in Everyday Life
1. Plan Ahead and Prepare: Before you head out — whether it's for a wilderness expedition or an afternoon at a local park or on local trails — thoroughly research the weather; plan meals carefully; check local regulations for closures or burn bands. And choose to bring along re-usable products as much as possible.
2. Travel and Camp on Durable Surfaces: When spending time in the front country or heading out for a leisurely walk in a local park or rec area, stay on existing trails and pathways. This helps avoid damage to the local environment and wildlife. When commuting, consider using public transportation or carpool whenever possible. Or ride your bike on designated paths and roads.
3. Dispose of Waste Properly: Have a system in place for your waste whether it's at home or on a trip. Recycle appropriate items as much as possible. Swap one-use products with reusable products when you can. And donate clothing, furniture, and other household items instead of throwing them away.
4. Leave What You Find: Sure, it's tempting to touch or pick up insects, or examine shells, rocks, shellfish and historical structures. But here's an alternative: Take a photo instead. You don't disturb the flora and fauna, and you have something to show your family and friends.
5. Minimize Campfire Impacts: Since it's not likely you'll be building a lot of campfires in your everyday life at home, become more aware of your energy use. Turn off lights when you leave a room. Open windows instead of hitting the A/C wall unit. Turn off the hose while soaping up your car. And when you do light up your backyard fire pit, be sure to check local fire restrictions, keep fires small, don't burn trash, and make sure the fire is completely out when done.
6. Respect Wildlife: Raccoons and squirrels are cute. No doubt about that. But don't approach wild animals, even when they're in the front country, and never feed them. Also, don't leave food or belongings where animals could get it, keep trashcan lids on tight at all times, and control your pets. You want to help city critters? Learn about what vegetation they consume and plant those edibles that help them thrive.
7. Be Considerate of Others: Avoid blocking walkways and paths, obey rules and closures, minimize your noise, certainly don't litter, and pick up the trash you see on the ground. These daily habitat habits don't require a lot of thought or effort, but they do go a long way toward making our own personal environment a lot more livable.
To discover other stories about Leave No Trace and to further your understanding, check out similar blogs here.
Continue Reading
Outdoor Education
Zac Adair, our co-founder and executive director, recently asked one of our course
participants why they signed up for a particular outdoor adventure. "It was a photo that
appeared on your website of a guy on top of a mountaintop with the blue skies above the
glaciers in the background."
Picture yourself here. It's a common tactic in all great marketing campaigns. If after
seeing an advertisement, you can picture yourself wearing a specific shirt, driving a
particular truck, or vacationing on a cruise ship that's making its way to the Bahamas,
then the team of marketers responsible for those ads has done their job.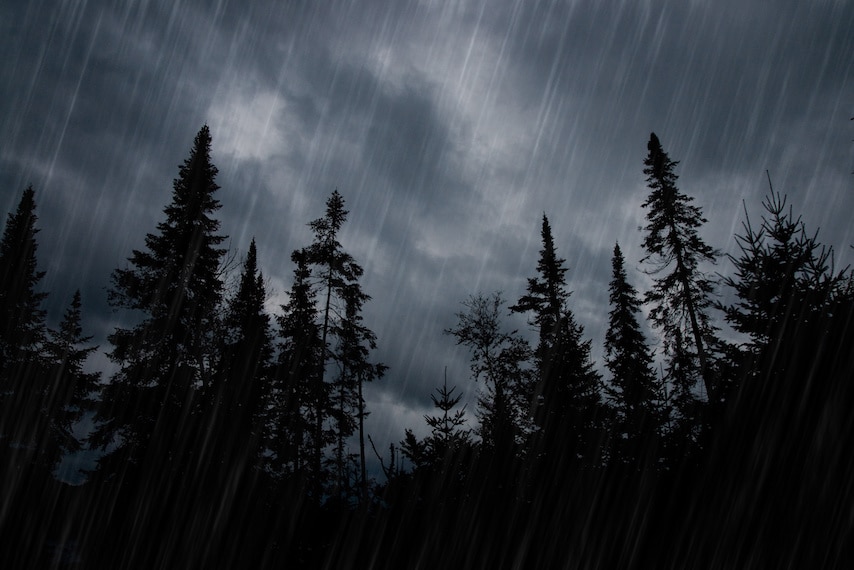 Here at The National Center for Outdoor & Adventure Education — where we're focused
on designing and guiding outdoor and adventure education experiences that promote
personal growth, professional development, and stewardship in our community and the
natural environment — we employ the same tactics. Take one look at our website and
you'll see photographs and videos featuring real NCOAE students participating in the
very courses and trainings that we offer around the globe.
So, it's little wonder that these videos and photos prompt our website visitors to picture
themselves on one of our backcountry adventures. But here's the thing that may escape
such a casual or initial thought. That picture of a (more…)
Continue Reading
International Expeditions
Late last year, the staff at Cape Fear Academy in Wilmington, North Carolina, asked for our help in creating a unique and meaningful 10-day, outdoor and adventure-based out-of-country expedition for a handful of its high school students.
In particular, Cape Fear's educational leaders were looking for a diverse destination that would enable their students to immerse themselves deeply in a new culture — an adventure that would extend far beyond selfies, social media, suntan oil, and sand — and which would reinforce the school's own values and curriculum. Known for designing and leading custom outdoor education programs for private and independent schools, we were happy to help!
The original Cape Fear Academy was established in 1868 as an independent school for boys. After closing in 1916, the school was reestablished 52 years later in 1968 with the commitment of "forging capable young adults with skills, confidence and resilience to take risks, solve problems and overcome challenges."
So, it was with that focus in mind that the school asked us here at The National Center for Outdoor and Adventure Education (NCOAE) to custom design an expedition for nine of the school's students, along with a chaperone from the school and three NCOAE field instructors. Their destination? Ecuador.
Our staff prepared an itinerary that incorporated the school's objectives of instilling confidence, facing challenges, taking on informed risks, and solving problems. After all, those missives mirror the (more…)
Continue Reading
TALK TO US
Have any further questions about our courses, what you'll learn, or what else to expect? Contact us, we're here to help!