Zac Adair, our co-founder and executive director, recently asked one of our course
participants why they signed up for a particular outdoor adventure. "It was a photo that
appeared on your website of a guy on top of a mountaintop with the blue skies above the
glaciers in the background."
Picture yourself here. It's a common tactic in all great marketing campaigns. If after
seeing an advertisement, you can picture yourself wearing a specific shirt, driving a
particular truck, or vacationing on a cruise ship that's making its way to the Bahamas,
then the team of marketers responsible for those ads has done their job.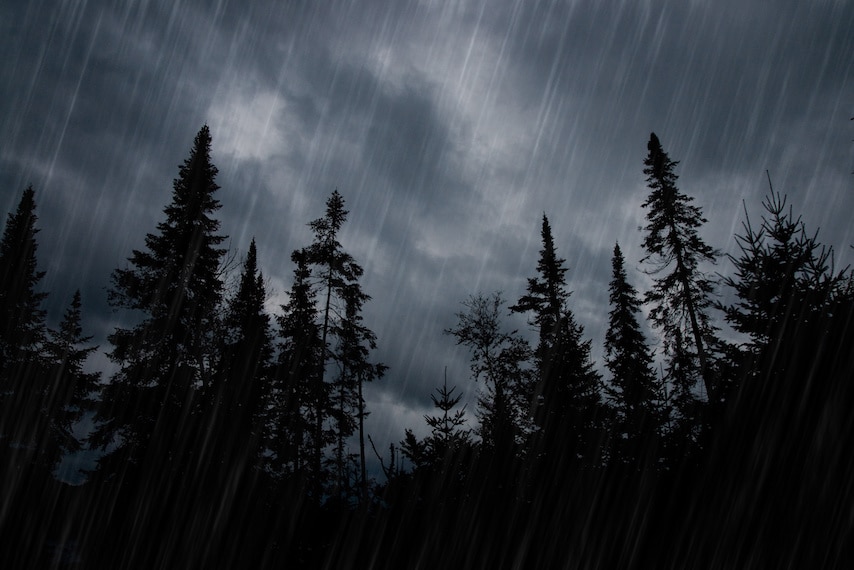 Here at The National Center for Outdoor & Adventure Education — where we're focused
on designing and guiding outdoor and adventure education experiences that promote
personal growth, professional development, and stewardship in our community and the
natural environment — we employ the same tactics. Take one look at our website and
you'll see photographs and videos featuring real NCOAE students participating in the
very courses and trainings that we offer around the globe.
So, it's little wonder that these videos and photos prompt our website visitors to picture
themselves on one of our backcountry adventures. But here's the thing that may escape
such a casual or initial thought. That picture of a group kids smiling while they're paddling down a river, or the group photo featuring backpackers as they joyfully summit a peak —those images capture but a moment in time, seldom when people aren't at their best.
Recently, on one backcountry expedition we ran this year, two junior high school age
participants aggressively complained about the weather and the rugged conditions early
into their backcountry experience. And while it's normal to be initially uncomfortable
with rain, an uphill climb, and a dirt trail rather than a sidewalk, experiencing the
unpredictability of wilderness is part and parcel of outdoor education experiences.
Outdoor education programming can be challenging, and it can be uncomfortable. Yet the
experience — once processed and understood — is rewarding and fulfilling. The
backcountry will test your character, challenge your decision-making skills, demand
critical thinking and resiliency, and intentionally push you to grow. It's all about
accepting the unknown that is inherent to personal growth and the development of
technical outdoor skills that are offered through adventure-based outdoor experiences like
those available here at NCOAE.
While all great outdoor education organizations make it abundantly clear beforehand that
their trips and trainings are not luxury offerings, and that the natural elements (including
weather and field conditions) are dynamic and not static, some people still choose to
bring with them a romanticized notion of backcountry travel.
Remember the student who told Zac about picturing himself on that mountaintop? What
this particular person didn't realize was that, just 15 minutes after that picture was taken,
the skies turned gray and then black, the thunder started to roll, the rain started to fall,
lightning started to strike, and next thing anyone knew, they we were in the middle of a
powerful lightning and thunderstorm which lasted for about 12 hours.
Jed Williamson, a former Outward Bound School Director, and someone who served as
the editor of Accidents in North American Mountaineering for 40 years, once said
something to the effect of… "There's no such thing as bad weather. All we have is
weather that's associated with factors that people are prepared for or not."
That's how we operate at NCOAE. Factors change by design and challenge by choice is
one of our core values. Unlike military boot camp, which begins with a compulsory and
confrontational boot camp experience, our approach places an emphasis on self-
determination. This enables our course and training participants to choose to challenge
themselves, enhance their knowledge and understanding, develop new skills, change or
evolve their attitudes and behaviors, and build confidence.
We lead dozens of expeditions each year where there's no rain, wind or lightning, and the
sun is shining bright, and the skies are blue, and the temperature is perfect for the entire
trip. But that doesn't mean challenges don't exist. And even when the weather is picture
perfect, some folks are still going to find themselves outside their comfort zone.
That being said, what our field instructors do is follow policies and procedures designed
to mitigate the risks that are inherent in outdoor and adventure programming. Our
intention is to present everyone with a safe wilderness adventure — even when the
weather changes. When the weather changes for the worse at Club Med, they move
everything indoors. When that happens in the backcountry, we turn it into a learning
experience, challenge ourselves, and build practical and emotional skills that last a
lifetime.
TALK TO US
Have any further questions about our courses, what you'll learn, or what else to expect? Contact us, we're here to help!