Wilderness Medicine Training
Best practices for evaluating and transporting patients with potential spinal fractures or spinal cord injuries is a hot topic in emergency medicine. And it's no wonder. All of us who work in the adventure programming and emergency medical services field fervently want to avoid causing or worsening a potentially catastrophic injury to someone's spinal cord.
As such, and for many decades, EMS officials dogmatically insisted that "immobilizing" patients with potential spine injuries was the best protection from further harm. Protocol demanded rigid backboards, cervical collars, head blocks, and yards of tape and straps to prevent someone who is injured from moving. However, new research suggests this is not only ineffective, but quite likely harmful.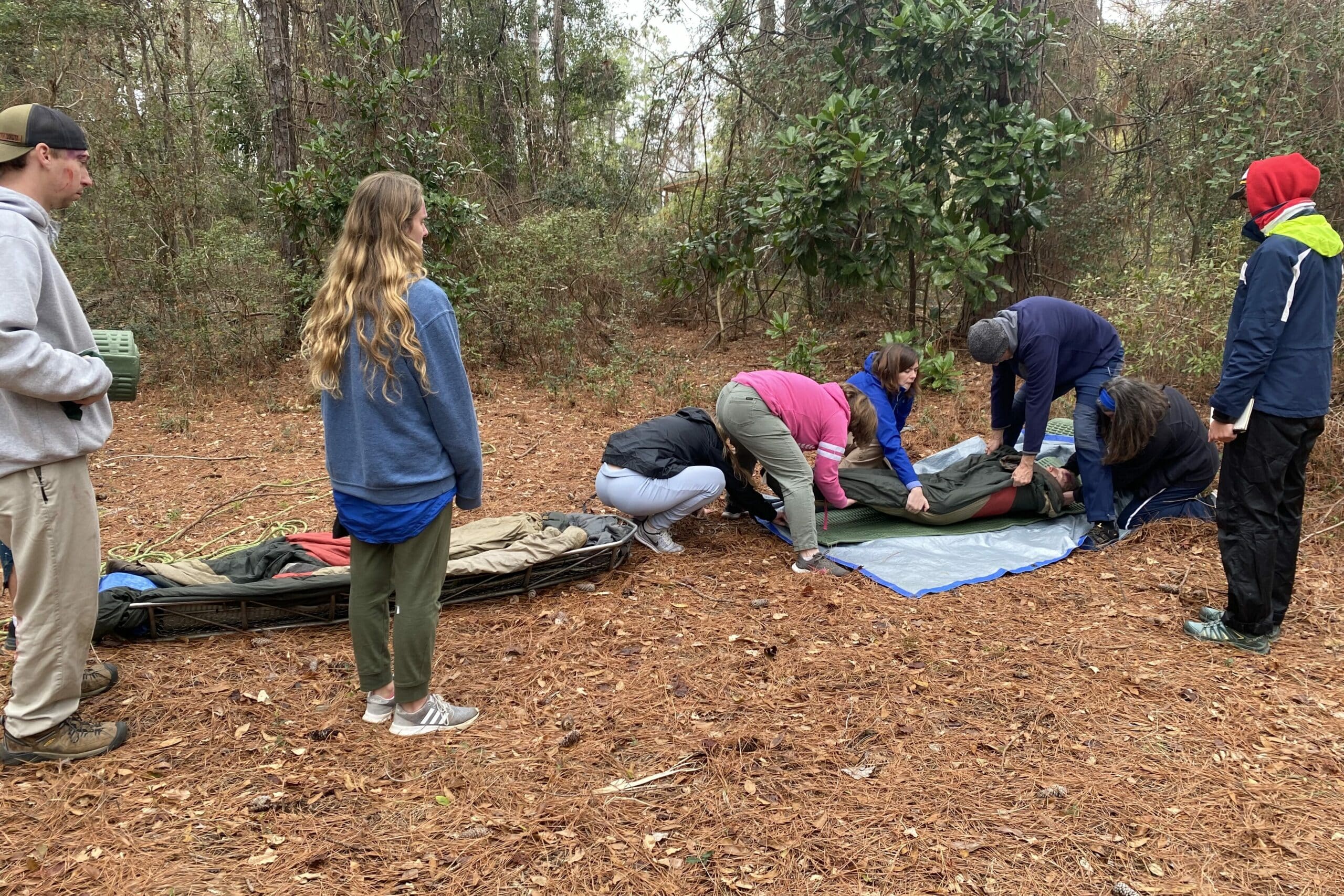 Immobilization Dismissed as the Tool of Choice for Patient Transport 
Anyone suffering a spinal injury could have a spinal fracture. And that fracture could be unstable. So, if your client (i.e., patient in this case) moved even a little bit (like turning their head), that unstable spinal fracture could slide around and cause spinal cord injury. And that spinal cord injury could cause them to be paralyzed forever.
The Old School solution was to prevent them from moving on their own. Only let trained first responders (including outdoor educators, field instructors, and guides who are certified in wilderness medicine) lift/move the injured patient. Immobilize them to a rigid device — essentially a full-body splint — and get them out of the backcountry and to a hospital.
Upon what was this edict based? Essentially nothing. A few case reports that, on closer scrutiny, don't indicate any (more…)
Continue Reading
TALK TO US
Have any further questions about our courses, what you'll learn, or what else to expect? Contact us, we're here to help!