Tag
Trauma- informed learning
Outdoor Education
A little more than three decades ago, two educators and researchers from Canada partnered with the Association for Experiential Education (AEE) on a groundbreaking book titled Safety Practices in Adventure Programming.
Simon Priest, Ph.D., and Tim Dixon, M.Ed., regarded at the time as among only a handful of leading experts in outdoor adventure education and leadership, penned what some argue was the first widely-published best practices for the outdoor education and adventure programming industry.
Known as the Red Book, due to its bright red cover, their work coincided with AEE's foray into accreditation, inspiring outdoor education program administrators across the globe to adopt common approaches to the safety and well-being of their clients and staff while facilitating adventure-based programs.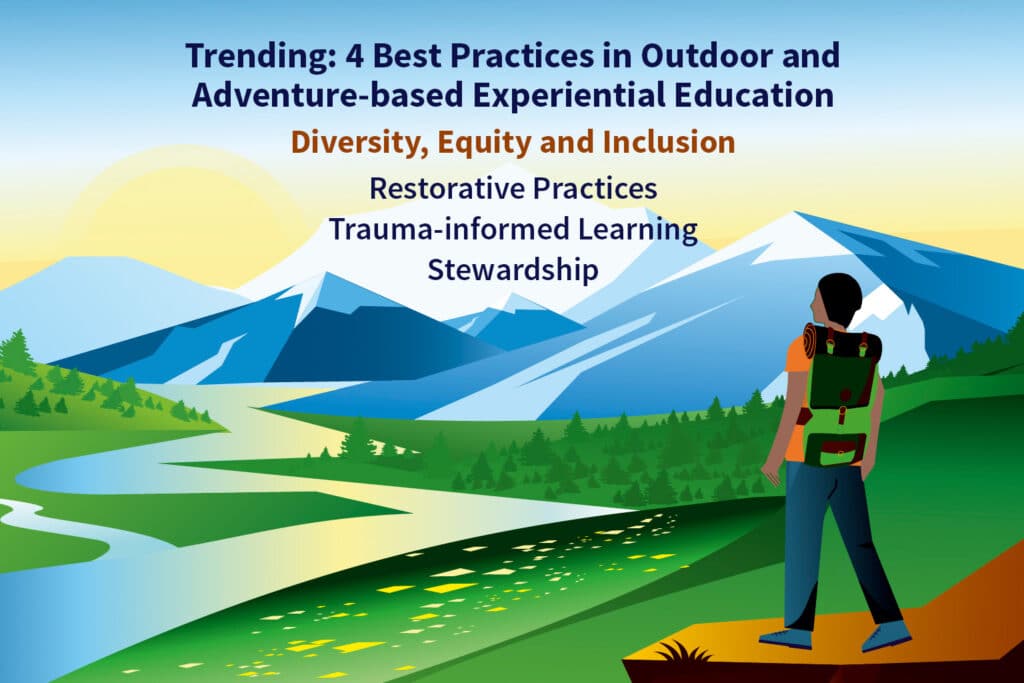 And while it likely isn't fair to suggest that best practices didn't exist within our sector of the outdoor industry before Priest and Dixon's Red Book, the publication of that forward-looking guidance saw the rapid adoption of such practices for our sector like no other. Fast-forward 33 years, and we find most all outdoor education or adventure-based programming operations pay close attention to best practices in the realm of safety and risk management.
In today's post, I'm pleased to call attention to four areas with associated best practices for which all outdoor educators and adventure-based organizations should be aware. After hearing from college and university outdoor program managers, organizational leaders, and by performing research of our own, four themes rise to the top as trends and best practices in outdoor education and adventure programming to follow over the next year: (more…)
Continue Reading
TALK TO US
Have any further questions about our courses, what you'll learn, or what else to expect? Contact us, we're here to help!