Wilderness Medicine Training
It may surprise you to learn that drownings — along with heart attacks and falls — are among the leading causes of death for those who venture into the wilderness for recreation or education in the United States.
Statistics show that there are nearly 4,000 fatal drownings each year in the United States, with a little more than 8,000 nonfatal drownings. These figures include boating-related drownings. In fact, the threat of drowning is so prevalent that the first edition of the NCOAE Wilderness Medicine Field Guide devotes an entire section to Environmental Submersion and Drowning Injury.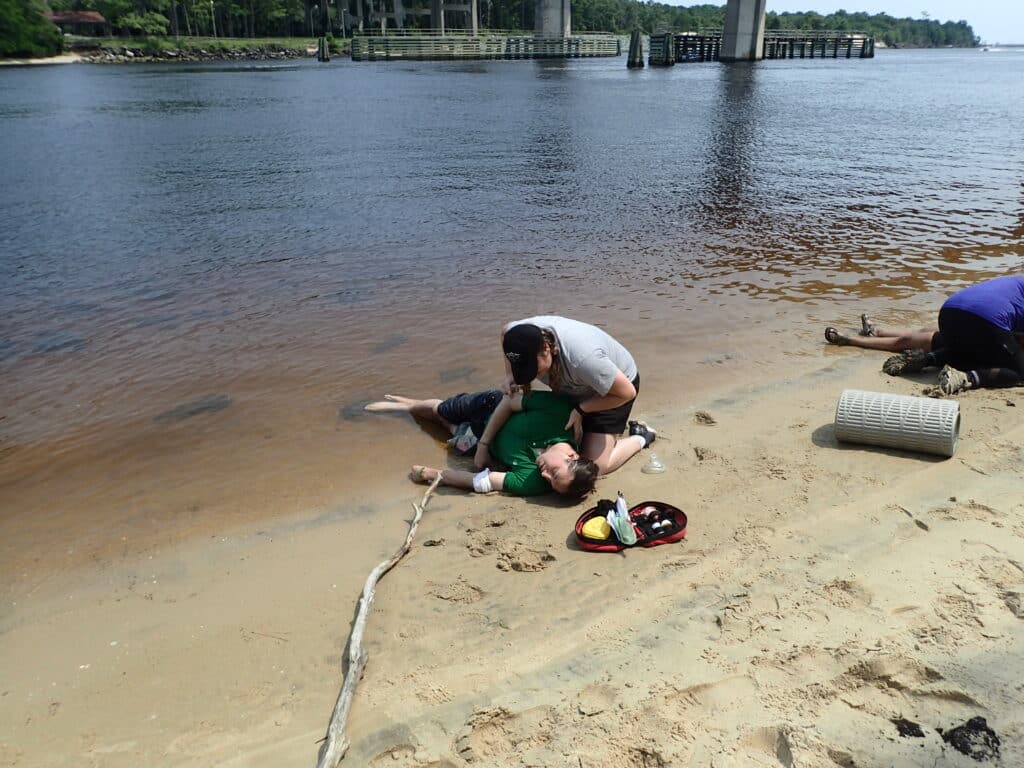 Of course, it's during the spring and summer that most outdoor explorers are on the water, including those participating in backcountry expeditions. Lakes, rivers and streams provide much-needed relief in the backcountry on a hot August afternoon and are sought-after destinations for many outdoor enthusiasts.
For those training to become Wilderness First Responders (WFR) and those participating in Wilderness First Aid (WFA) training, a major consideration is assisting with medical emergencies that occur on or near the water. (more…)
Continue Reading
TALK TO US
Have any further questions about our courses, what you'll learn, or what else to expect? Contact us, we're here to help!