Instructor Course
Ages 21+ | 14 days
Give us 14 days in the backcountry — at no cost to you (we cover your course fees) — and we'll hand you the keys to becoming an NCOAE Field Instructor. These Instructor Courses — offered on both the East and West Coasts — help you develop the curriculum-based knowledge, techniques, and skills needed to lead NCOAE wilderness courses and expeditions across the globe.
Overview
Education Through Adventure
At NCOAE, we emphasize learning by doing, which translates to education through adventure.
That's because we know outdoor-based experiential education and how to organize and guide safe and effective backcountry adventures that satisfy educational outcomes. We're so good at it that we're one of only 17 wilderness adventure organizations/schools in the world to earn and maintain accreditation status from the Association for Experiential Education (AEE). The NCOAE Instructor Course — completion of which is required for all NCOAE instructor candidates — is experiential and hands-on and is centered entirely on you and your learning objectives. It is designed from the ground up to help you gain practical experience and demonstrate proficiency with the NCOAE Curriculum and Educational Framework.
Practically speaking, this course takes NCOAE field instructor candidates to a variety of remote areas for lessons in backcountry risk management and navigation, lesson planning, and group facilitation. Along the way — and depending on your course location — you'll learn or enhance your teaching and guiding skills in such adventure-based disciplines as rafting, paddling, hiking, surfing, rock climbing, remote wilderness camp craft, expedition cooking and food planning, water purification, team building, environmental stewardship, and much more.
Our field instructors are asked to contribute to each of our students' and clients' interpersonal, academic, and leadership development, and to be invested in creating a positive impact at a community level. We also spend considerable time reviewing the NCOAE Curriculum and Educational Framework — both of which emphasize facilitating group experiences that are emotionally and physically safe, fun, and engaging.
We're looking for people who have a deep passion for education and the outdoors, take pride in their work and have the ability to positively impact the lives of others. If you embrace change and believe mountains, rivers, and surf offer opportunities for personal growth and development, we want you to join us for an upcoming NCOAE Instructor Course.
EDUCATION ALWAYS
Wilderness First Responder (WFR) certification
Leave No Trace (LNT) Trainer certification
Expedition planning
Wilderness Risk Management
Remote wilderness camp craft
Backcountry navigation
Experience best practices in environmental and civic responsibility
Skills Acquired
Expedition planning
Wilderness risk management
Lesson planning
Leave No Trace (LNT) Trainer certification
Remote wilderness camp craft
Backcountry navigation
Environmental and civic responsibility
Academic Credits
The education you take away from our Instructor Course may make you eligible for up to six CEU's (continuing education units). To find out if you qualify, contact our North Carolina office by calling (910) 399-8090.
Itinerary
Highlights
Leadership-level instruction in backcountry travel, expedition planning, wilderness risk management, campsite selection, backcountry navigation, and more
Immerse yourself in densely forested hills, cool mountain streams, cascading waterfalls, and stunning rock formations
Dive deep into NCOAE's Core Curriculum, Educational Framework, and trademark practices
Network with NCOAE leaders who influence our new hire process
Location
On the Map
Remote wilderness locations depending on the course
Talk to Us
Have any further questions about the course location, what you'll learn, or what else to expect? Contact us, we're here to help!
Dates
DATES
| Location | Start Date | End Date | Availability | Registration |
| --- | --- | --- | --- | --- |
| North Carolina | May 1, 2024 | May 14, 2024 | Available | |
| Oregon | | | Course Filled | |
Frequently Asked Questions
What is The National Center for Outdoor & Adventure Education (NCOAE)?
Founded in 2009, The National Center for Outdoor & Adventure Education (NCOAE) is one of only a select few Wilderness/Adventure-based programs in the United States to be accredited by the Association for Experiential Education (AEE). That means we have purposely opened ourselves up to safety audits and complete transparency with the aim to be among the best in the fields of outdoor education and adventure-based recreation — as recognized by AEE, the only governing body in our sector of the outdoor industry.
At NCOAE, we have made it our business to help people and organizations get outside of their daily comfort zones, push themselves through guided challenge-by-choice experiences, and arrive back home with new perspectives, insights, and technical outdoor skills. Our staff is certified in numerous outdoor recreation-related disciplines. For example, our climbing guides are certified through the American Mountain Guide Association (AMGA); all our field staff and guides possess current Wilderness Medicine certifications, enabling each to manage medical needs should they arise in the backcountry. Many of our staff hold certifications related to Leave No Trace, AIARE Avalanche, Wilderness EMT, American Canoe Association, Swiftwater Rescue, and more.
What is the Instructor Course?
The NCOAE Instructor Course was specifically designed as the NCOAE field instructor/staff training. This course is focused on risk management, expedition planning, curriculum design and lesson planning, principles of outdoor experiential and adventure education, wilderness navigation, Leave No Trace, backpacking, campsite selection and management, rock climbing, sea kayaking, and in-depth application of the NCOAE Curriculum.
Successful completion of the NCOAE Instructor Course is required of all applicants for NCOAE field instructor positions.
Participants in the Instructor Course actively sample and learn key aspects of our core curriculum, which is focused on the principles of self, community, action, and impact. As well as a focus on outdoor technical skills. Participants also network with NCOAE's own outdoor education and adventure recreation leaders, guides, and instructors.
Depending on course location, you'll visit remote areas such as North Carolina's Pisgah National Forest, Oregon's Three Sisters Wilderness, and Ecuador's Andes Mountains, or other remote and captivating destinations. 
Where will we be staying during our Instructor Course?
We'll be living in tents and enjoying our evenings in different areas most nights, identifying the stars and sharing highlights of our learning along the way.
Is the Instructor Course offered in a variety of locations or on different dates?
We offer the Instructor Course in locations throughout the United States and Internationally, during different periods throughout the year.
How much does the NCOAE Instructor Course cost?
Believe it or not, course tuition is covered by NCOAE!
What will I need to pay for?
Upon arrival at the course area, your NCOAE-covered tuition includes all lodging, group camping equipment, safety equipment, ground transportation expenses, and food for the duration of the course. You may request an optional meal out when we are in an urban area, which you would need to pay for separately. Additionally, you'll want to budget a small stipend for your personal items, including souvenirs, extra snacks, and anything you may find along the way that you'd like to purchase for yourself or people back home.
Is work guaranteed after the training?
After successful completion of the Instructor Course, NCOAE trip contracts may be available to course graduates. The number of trips depends on a variety of factors, including prior experience and our own organization's programming needs. NCOAE seeks to hire a core staff of instructors for each summer season (May-Sept). Additional contracts may be available in the fall/winter seasons.
What is pay like for NCOAE field instructors?
Field instructors are typically paid a daily rate, based on experience. Starting pay at NCOAE is typically $70-$90 a day for field staff. Experienced and Senior Field Staff can earn more.
What kind of food will I be eating on an NCOAE Instructor Course?
Since we will be carrying all of our food, we'll be eating many of the items that begin in their dehydrated forms. Water weight is not something we want to carry. Expect meat, vegetables, fruits, grains, and even fresh baked bread and pizza! Of course, you'll be learning how to prepare meals all from scratch (you'll be a backcountry gourmet before you know it).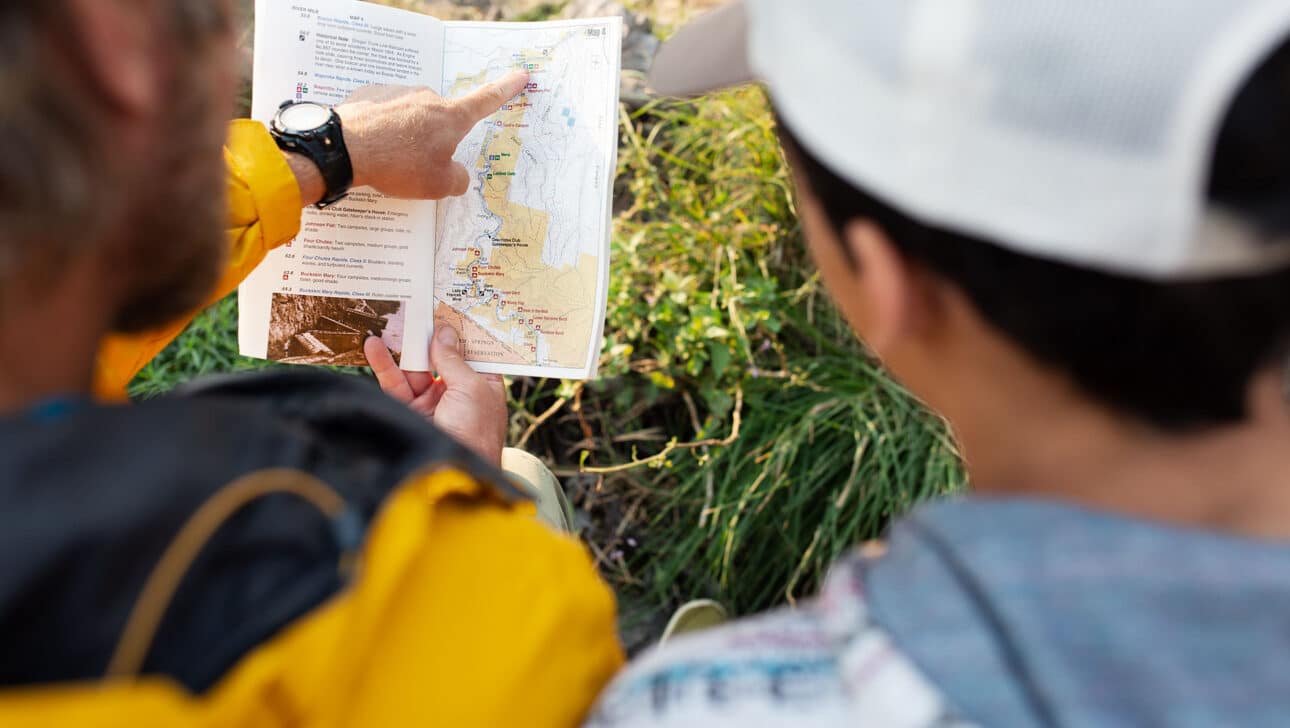 NCOAE was a fantastic experience! The instructors are phenomenal, and will prepare you for anything this field could throw at you. They share personal experiences, and make sure that the material is getting to you. For what you pay for this is by far the best learning experience I have ever been a part of. Be advised the "intensive" part is no joke, and you will be doing a lot of learning.