Wilderness Medicine
Wilderness First Responder (Hybrid) – Oregon
5 | Starting at $815
NCOAE offers the industry-standard wilderness medicine course that provides hands-on medical training combined with skills in outdoor leadership and critical thinking for professionals in remote and wilderness settings.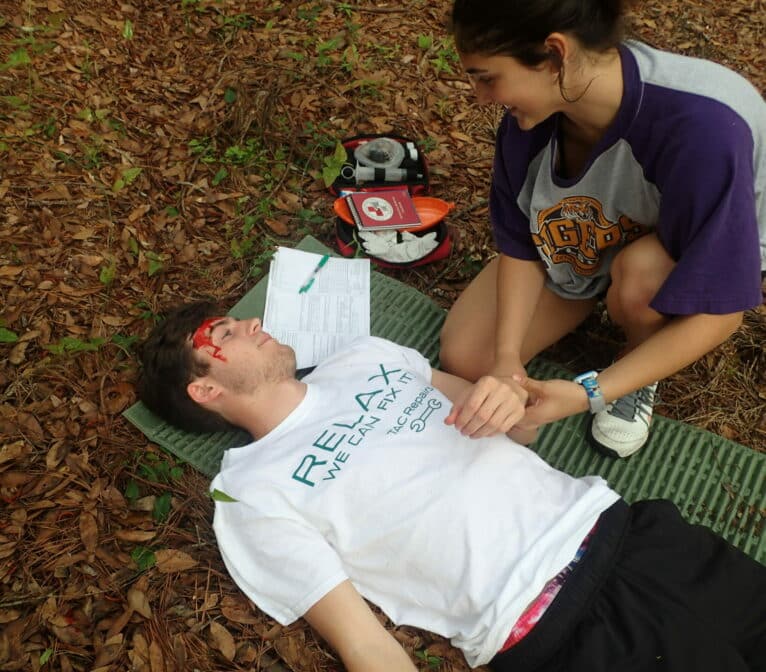 Overview
Adventure First
NCOAE's Wilderness First Responder (WFR) course in Oregon is a hybrid program that combines online lessons and testing with a five-day, hands-on, practical training session in a wilderness setting. The hands-on training takes place on the outskirts of Tygh Valley in Wasco County, Oregon — about an hour's drive southeast from Mount Hood and just five minutes from the Deschutes River. This WFR course is tailored for outdoor educators, wilderness guides, search and rescue team members, and other professionals who work in remote and wilderness settings across the globe.
Our Hybrid WFR course in Oregon delivers a unique alternative to traditional WFR courses. Our curriculum is comprehensive and practical, combining foundational medical knowledge and understanding with practical skills for assessing and managing injuries, illnesses, and other medical emergencies in remote and wilderness settings.
Prior to the five-day practical training session, you will complete 30–50 hours of independent study and pass five (5) online exams. During the five-day practical training session, you will put your knowledge into hands-on practice in a real wilderness setting, further develop your backcountry survival skills, and learn how to become a better and more effective leader, all while earning your Wilderness First Responder certification in Oregon.
Upon successful completion of this course, you will have the ability and confidence to deliver first aid and medical care to people experiencing minor to major traumatic injuries, common environmental illnesses, and medical emergencies in remote or wilderness settings.
EDUCATION ALWAYS
Wilderness First-Responder certification, valid for three years.
Adult and Child Wilderness CPR and AED certification, valid for three years.
This NCOAE-sponsored training exceeds the Wilderness First Responder & WEMT Scope of Practice requirements endorsed by the Wilderness Medical Society.
Course topics include: The assessment, diagnosis, and treatment of traumatic environmental and medical mechanisms of injury. This includes, but is not limited to wound cleaning, spine injury assessment, dislocation reduction, CPR in remote settings, anaphylaxis, and asthma.
Skills Acquired
This training includes a foundation of wildness medicine philosophy, with an emphasis on preventing and identifying medical emergencies, using appropriate technology, and understanding risk management.
The Hybrid WFR in Oregon replaces eight traditional days of instruction with a combined independent study and five-day on-site format. Upon successful completion, students will receive a Wilderness First Responder certification and certification of Wilderness CPR taught to an equivalent health care provider level. Certifications are valid for three years.
Academic Credits
Your work during our Hybrid Wilderness First-Responder Training may be eligible for college-level credits.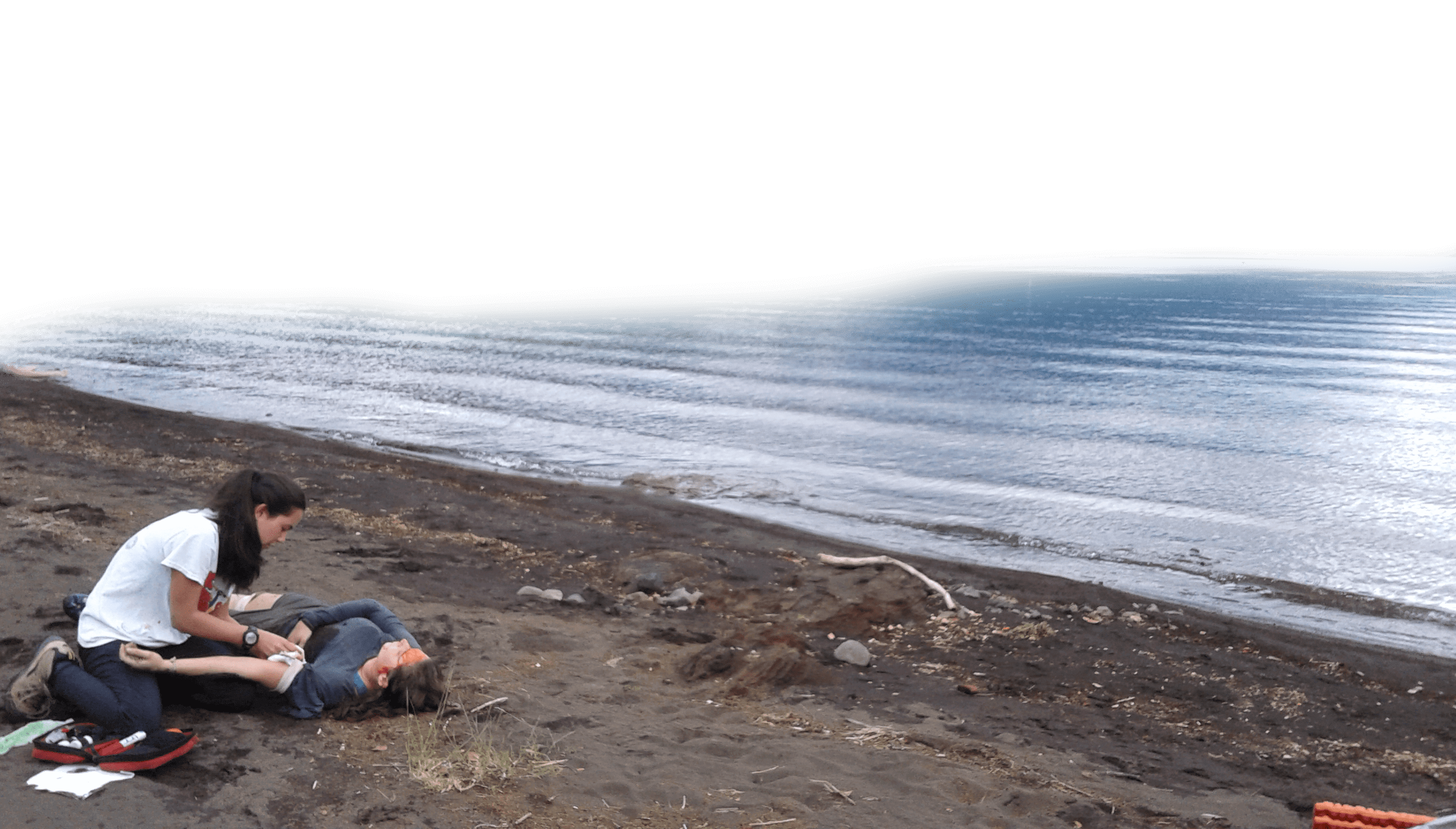 Itinerary
Highlights
With the Hybrid WFR, you prepare for the practical session using the Standard WFR training materials and an interactive website supported by video, audio, and animations that comprehensively address the lecture material.
Given the short duration of this course, NCOAE places an emphasis on scenarios and hands-on activities, to complement classroom lectures.
There will be daily homework requirement expectations during the on-site course.
Participants will be involved in patient assessment drills and simulations in the field.
This on site component of this training takes place at the NCOAE campus in Tygh Valley, Oregon. Housing at our Oregon campus is limited and will be filled on a 'first-come-first serve basis'. There are a variety of hotels and rental properties within Wasco County.
Talk to Us
Have any further questions about the course location, what you'll learn, or what else to expect? Contact us, we're here to help!
Frequently Asked Questions
How is the Hybrid Wilderness First Responder (WFR) different from other WFR courses?
The hybrid training is unique in that it requires you to be away from home, work or school for only five days instead of the nine-day program required with traditional Wilderness First Responder training.
What exactly makes your Wilderness First Responder (WFR) training 'Hybrid'?
Our Hybrid Wilderness First Responder (WFR) training requires you to spend 30 to 50 hours with at-home study and testing prior to attending the five-day practical skills training. After registering and paying for your training, we will send you two emails. The first will be to access the online study site; the second will be for taking the test online. You need to make sure you give yourself enough time to thoroughly read the information on the website in order to properly prepare for testing.
As a certified Wilderness First Responder (from your organization), how do I replace a missing WFR certification card?
You can contact us at officeadmin@ncoae.org and write "lost card" in the subject line to purchase a new card. When seeking to buy a new card, please include your full name, mailing address, date and location of your course, and the name of your WFR instructor. Or if you prefer, you can call us at (910) 399-8090.
What do certified Wilderness First Responder (WFR) graduates receive after completing the course?
Grads receive a certification card, a WFR patch and a sticker. Graduates or potential employers can call or email us at any time to verify your certification. For those who contact us online, we will happily send them proof of certification by return email. Proof of Certification requests should be sent to officeadmin@ncoae.org with "WFR Proof of Certification Request" in the subject line.
How many years is my Wilderness First Responder certification in effect? And how do I get recertified?
Your Wilderness First Responder certification expires three (3) years from the date the certification was issued, but Wilderness EMT and WFR grads can become recertified by taking a standard or hybrid course. Students who let their certification lapse must take the entire course again. But even with current certification, we strongly suggest you take the full course every six (6) years as a refresher.
Can I get an extension on my Wilderness First Responder certification?
There are no exceptions here — Wilderness First Responder certifications cannot be extended beyond the expiration date listed on your WFR certification card. And being late by one day past that expiration date makes for a sad story, but there is no grace period. It's advisable to recertify before the expiration date, which requires only a minimum of planning on your part. That's why we send out an e-mail reminder to graduates about four months prior to their expiration date. To assure you receive your email reminder to renew your Wilderness First Responder, please make sure your current e-mail address is on file with our office.
What if I received my certification elsewhere? Can I recertify with you?
When you sign up with us, make sure to indicate you're taking our Wilderness First Aid training for recertification and that your current certification hasn't expired. You can recertify by successful completion of either the Hybrid WFA or the Standard WFA. We'll need you to provide your card with its expiration date. And, as mentioned above, if your card has expired, you must take the entire course again until you successfully pass our recertification course.
Will I receive CPR training and certification along with my Wilderness First Responder certification?
You will receive a two-year certification in Wilderness CPR (WCPR). Our WCPR training follows the guidelines of the American Heart Association (AHA).
How old do you have to be to take this training?
Wilderness First Aid: 15+
Wilderness First Responder: 16+
Wilderness First Responder Recertification: 16+
Wilderness EMT: 18+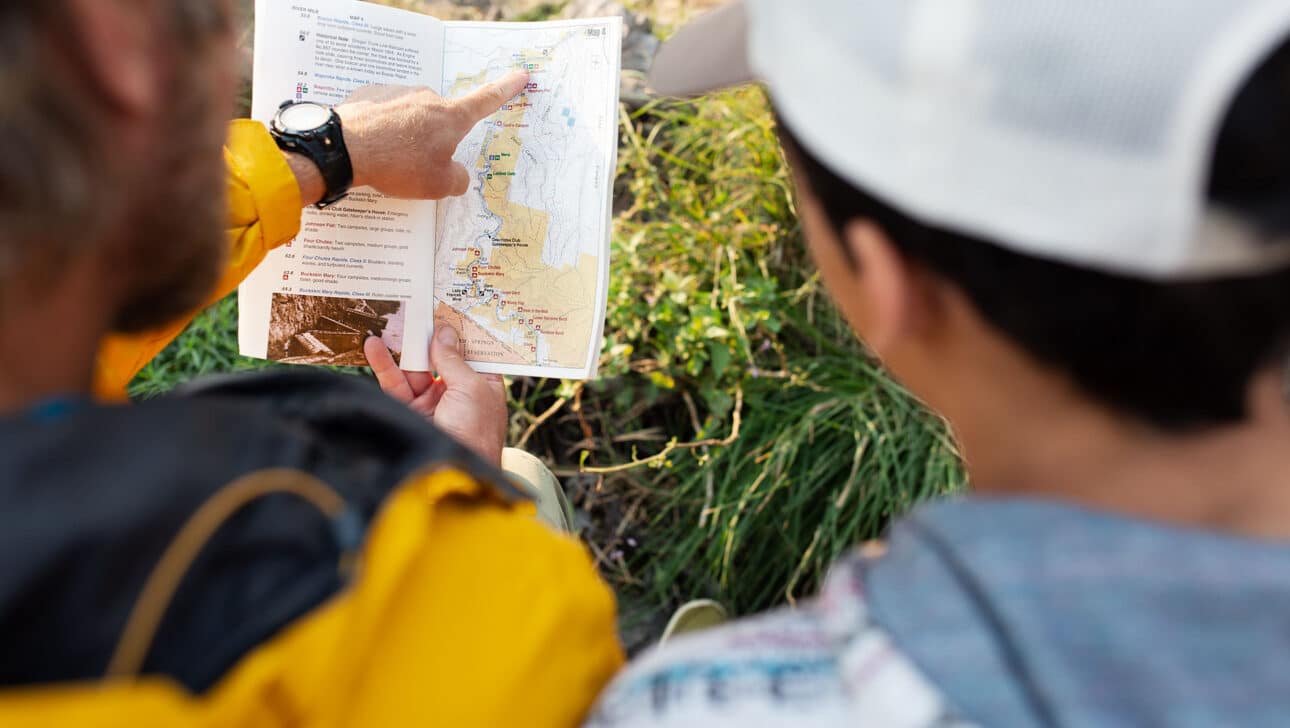 This course was absolutely amazing.
I learned more than I ever expected.. not only the wilderness medicine material but also about myself, others and the world around me. I met really wonderful people and made some bonds that will stay with me forever. This week was more than I could have ever hoped for and I will never forget it… I also officially have my Wilderness First Responder certification!
The Instructors were very professional, fun and considerate for the students
They made learning difficult concepts very easy and engaging. They had great lecture materials and time management skills. I liked that the majority of the course was hands-on- real life scenarios rather then a lecture based scenarios.
I loved the DLP WFR format. Going into class having already read the textbook was extremely helpful. The Wilderness Medicine Concepts were explained really well, while not going into too much detail, and using plenty…