Inspiration
You sit. The clock is ticking. You hear only the clock. And all the stress and anxiety vanish.
Solace.
Laughing with friends around a backyard campfire on a Friday night. Distant traffic and an occasional train whistle provide the soundtrack. The weight of the week disappears.
Solace.
Sitting quietly on a rock on Day 20 of a 30-day solo backpacking trip. Hearing birds overhead and seeing every pine needle with clarity.
Solace and solitude.
Solace and solitude, however, do not mean the same thing.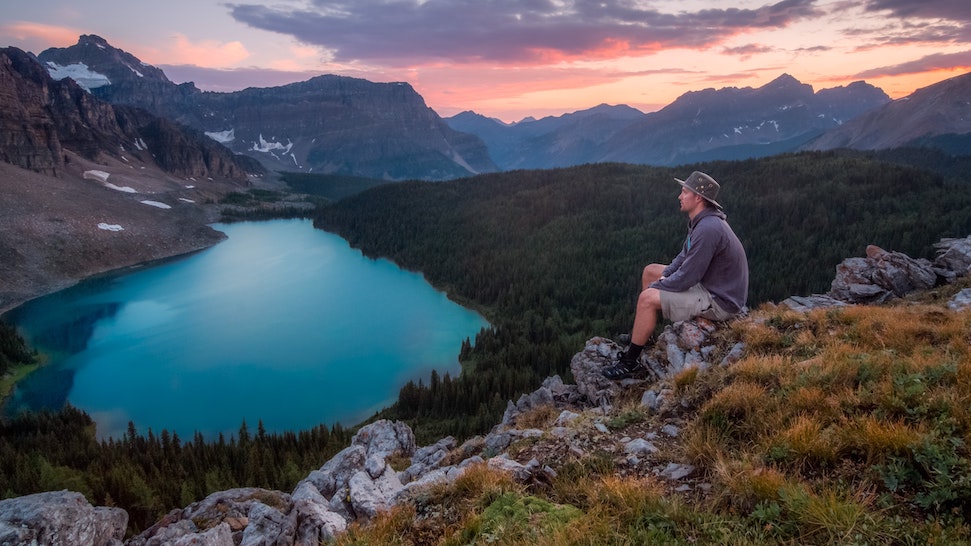 Solace is the finding of comfort in times of distress. Solitude is being alone.
For the past year and a half, most of us have tackled a mountain of experiences and emotions related to the global health pandemic. We know solitude. Head in hands, confused, feeling pain, sorrow or anxiety, we have all been bombarded by the thought that something has got to change.
Want to know my take on this universally felt emotion? Find yourself some solace. Sure, maybe solitude seekers have an easier go of it. That's because avoidance and denial are always the easy way out. What I know is that it has been a long time and a hard time for many of us. And many of us are now seeking solace.
In reaching for stone, wood, water, and feather, I found my own edges softening, scars fading.

Heather Durham
Getting outdoors — either alone or with close friends — has always been a way for me to find solace. Here at The National Center for Outdoor & Adventure Education (NCOAE), we design a variety of outdoor programs that can provide that which you seek. We work with all types of schools, groups, and organizations to provide many radically different outcomes.
And one thing that is common to all of our courses is what we call the "Summit." Ask any NCOAE instructor or participant what they think was the most powerful experience that shaped the group, provided introspection, and helped keep them moving in a positive direction when they returned home. Most will immediately say, "Summit."
(more…)
Continue Reading
EMT Training
Emergency Medical Services personnel (EMS) have been on the front lines of the COVID health pandemic for 18 months now, with no end in sight. These key healthcare providers continue to adapt to an ever-changing work environment and thus far have maintained a high level of care.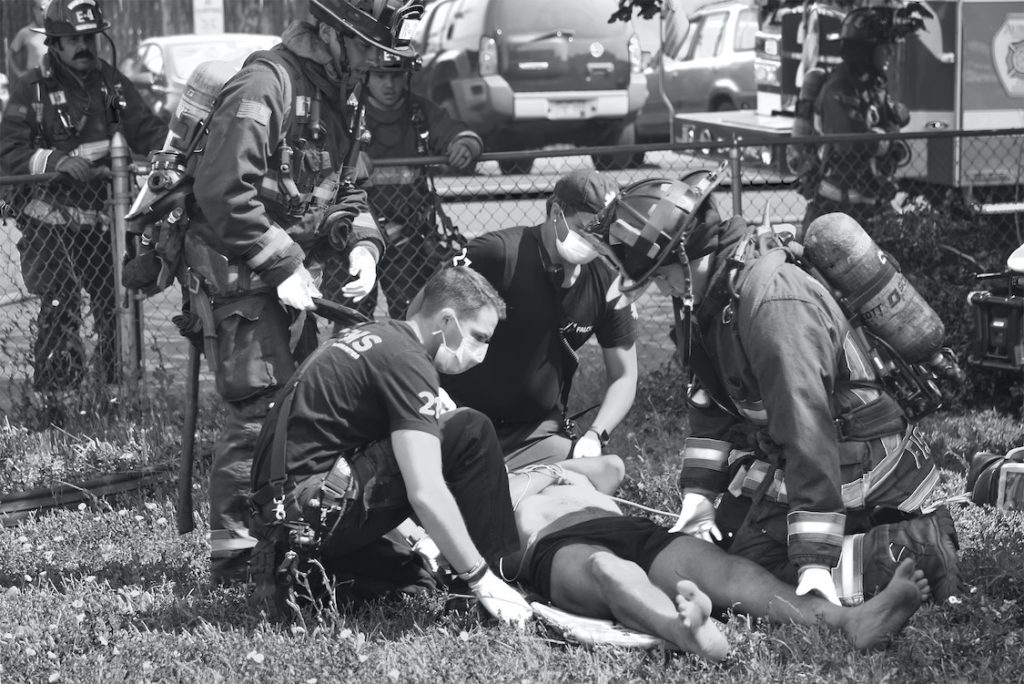 If you're thinking of entering the field of EMS, know this: The need is greater than ever. That given, what should you know about EMS in the era of COVID? Below are thoughts from the experts here at The National Center for Outdoor & Adventure Education (NCOAE), where we offer a number of training options to prepare future EMTs for what lies ahead.
To get us started, let's take a look at PPEs.
Personal Protective Equipment (PPE): For years most EMS providers considered "PPE" to mean "Exam Gloves." No longer. Today, you'll most likely be required to wear an N-95 respirator and eye protection for an entire 12-hour shift. You can probably also add a gown and potentially additional layers to that ensemble. It's hot and uncomfortable and no one enjoys it. But we've shown it can be done, and that it's being done to good effect.
(more…)
Continue Reading
Teen Courses
Well, it's official. We've just wrapped up and put a bow around another successful season of adventure-based programming in the Pacific Northwest, with all of our expeditions originated from our base of operations in Maupin, Ore., alongside the wild and scenic Deschutes River.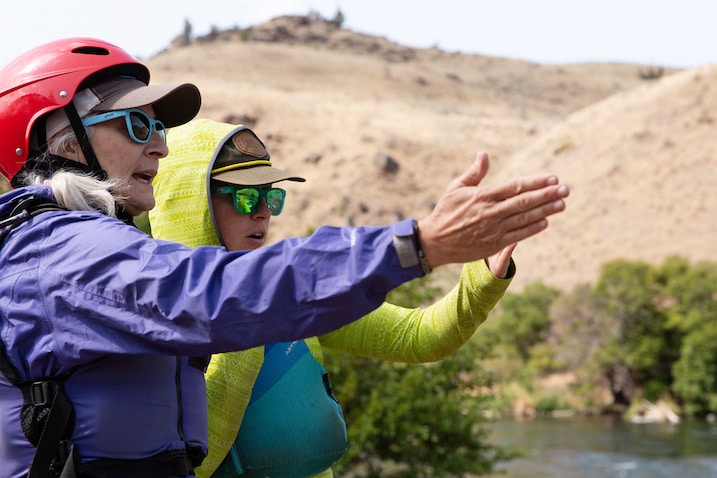 And, of course, we here at The National Center for Outdoor & Adventure Education (NCOAE) are already making big plans for next season's explorations of the Pacific Northwest. Our custom trips feature a range of course options to fit every organization's or adventurer's schedule, all set against the background of some of this country's most breathtaking terrain — the rugged and remote Cascade Mountains. During your trip, you'll be guided through deep canyons, hike along alpine meadows, traverse cold-mountain streams, explore cascading waterfalls, and enjoy remote mountain passes.
For the 2022 season — in addition to custom programs for schools, youth organizations, and other groups — we continue to offer a range of (more…)
Continue Reading
TALK TO US
Have any further questions about our courses, what you'll learn, or what else to expect? Contact us, we're here to help!