Funding News
Over the past two summers, The National Center for Outdoor & Adventure Education (NCOAE) has received a total of nearly $9,000 from Island Women, Inc., a group of savvy, talented and passionate women who live in nearby Pleasure Island, N.C. Island Women is a not-for-profit organization that's on a mission to enhance the quality of life on Pleasure Island, which is located just five minutes south of NCOAE's headquarters facilities in Wilmington.
The generous donation (totaling $8,874) was designated by the local group to be used in NCOAE's not-for-profit subsidiary, Education Without Walls — an outdoor- and adventure-based program that provides academic and life skill guidance for high school kids living at or below the Federal Poverty Level. The end goal of our program is to motivate and support low-income students in identifying and achieving their potential.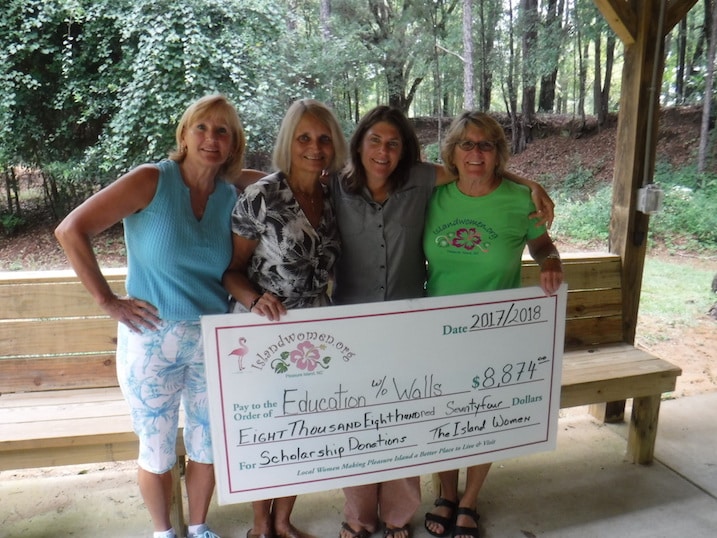 Among many other commitments, Island Women promotes education, cultural expression, and mentoring among women. In our case, Island Women's members were interested in our Education Without Walls program after NCOAE Co-Founder Celine Adair was invited to address the organization in the summer of 2016.
Celine described how the majority of (more…)
Continue Reading
Life At NCOAE
The novelist, essayist, playwright, poet, and social critic James Baldwin said it best when he wrote: "We are responsible for the world in which we find ourselves, if only because we are the only sentient force which can change it." Those words guide us here at The National Center for Outdoor & Adventure Education (NCOAE). Sure, we're all about extreme adventures for teens and adults, along medical training for those interested in working in outdoor education and backcountry guiding, but at our core is a deep desire to help make the world a better place.
Through our values-based outdoor and adventure education curriculum, we're able to foster an environment where personal growth and development flourish. But like most outdoor education programs fronted by amazing administrative staffers and outdoor educators and guides, we're unable to do it entirely alone. That's why — in addition to charging registration fees for our courses and trainings — we actively submit grant applications to foundations, seek gifts-in-kind, accept donations online, and encourage volunteers to share their time and expertise with our growing not-for-profit organization.
Sadly, most outdoor education programs would shutter if they had to survive on registration fees alone. It is only when registration revenue is combined with non-registration revenue (e.g., product sales) — and then augmented with grants and donations — that we find ourselves on solid financial footing.
With that in mind, we encourage you to consider outdoor education programs like NCOAE when planning your annual and seasonal giving. As we mentioned above, like many of the nation's leading outdoor & adventure education programs, there are many ways to support what we do, including: (more…)
Continue Reading
TALK TO US
Have any further questions about our courses, what you'll learn, or what else to expect? Contact us, we're here to help!