EMT Training
Experience is among the biggest hurdles you need to clear in order to enter any competitive profession. However, clearing this hurdle can be especially challenging for those entering the medical field because it's unlikely you can get into medical school without some experience under your belt.
Unlike other professions, the field of medicine offers internship opportunities only upon graduation from medical school. So, the question for many high school and college students aspiring to become doctors is this: How do I get the patient care experience I need to get into medical school if I'm not a doctor?
Our solution? Perhaps the best clinical experience for pre-med can be obtained by training for and working as an emergency medical technician (EMT). As an EMT, you get diverse hands-on patient care experience in a fast-paced, high-intensity treatment environment while working closely with firefighters, police officers, doctors, and other emergency-response and medical professionals. And you gain exposure and experience with patients who have a variety of medical conditions in a broad range of emergency response scenarios.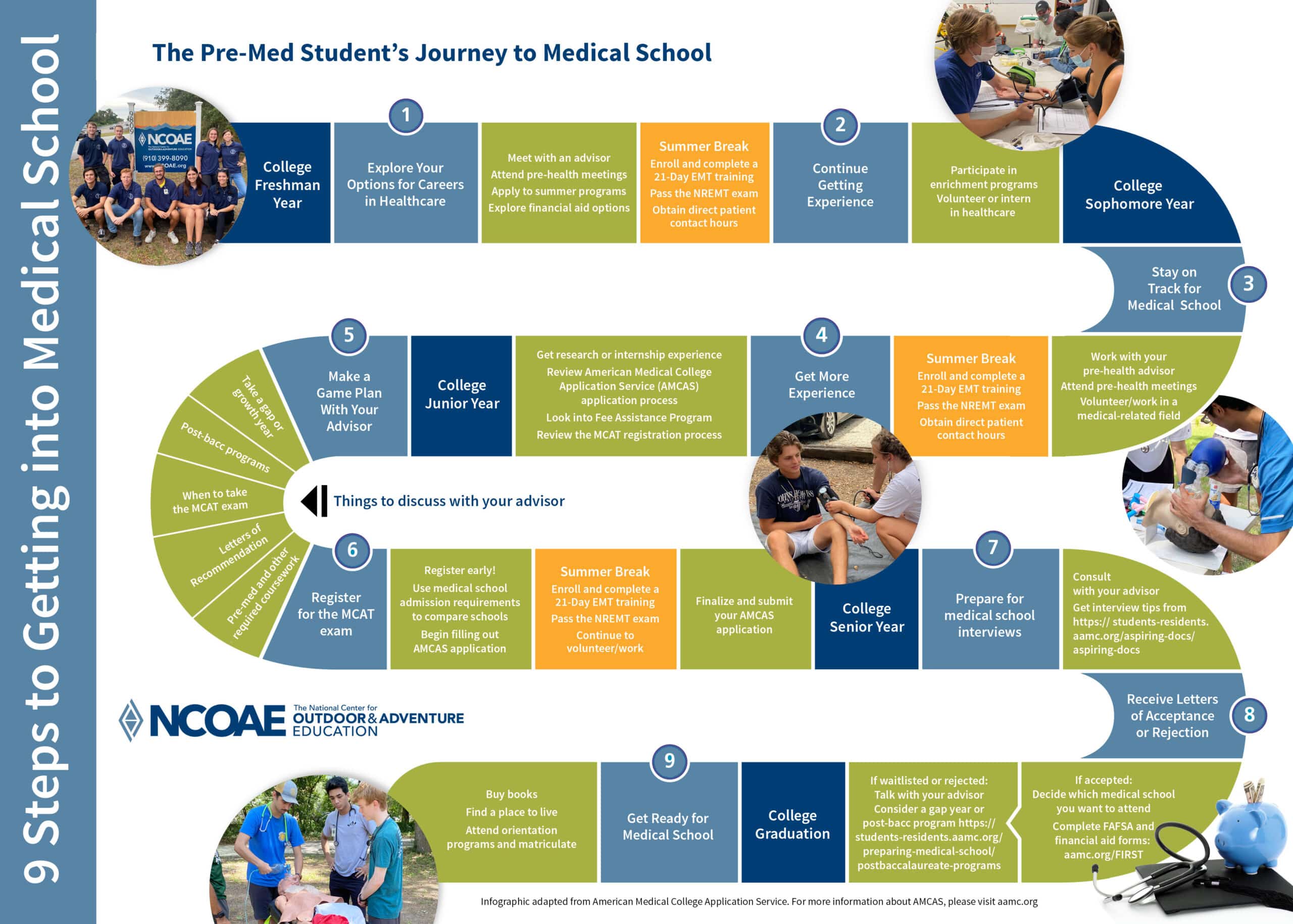 Discover efficient and effective paths to medical school, and ways to get the clinical experience needed to increase your chances of being accepted.
The Path to Medical School
According to the Association of American Medical Colleges (AAMC), the recommended approach to getting into medical school includes:
Explore your medical career options.
Get some experience.
Stay on track for medical school.
Get more experience and explore resources.
Team up with your advisor to build a game plan.
Register and prepare for the Medical College Admission Test (MCAT).
Prepare for med school interviews.
Receive letters of acceptance or rejection.
Prepare for medical school.
Steps 2 and 4 call for gaining experience — hands-on patient care experience. The people who run medical schools are only looking for serious candidates — intelligent individuals who are passionate about the field. They seek those committed to completing a rigorous and prolonged education and training program.
They don't want to fill their limited openings with candidates who are likely to drop out after their first encounter with a cadaver. Nor do they want to discover later that a (more…)
Continue Reading
EMT Training
If one of your goals is to apply to medical school and eventually become a doctor, here are a few of the hurdles you'll need to jump through. First, you'll need a four-year Bachelor of Science degree with a minimum 3.0 GPA, a passing score on the MCAT exam, and a few glowing letters of recommendation.
But how would you like to increase your odds of getting admitted and succeeding in med school? If so, you may also want to consider getting trained and certified as an emergency medical technician (EMT) and gaining some valuable experience in the field first.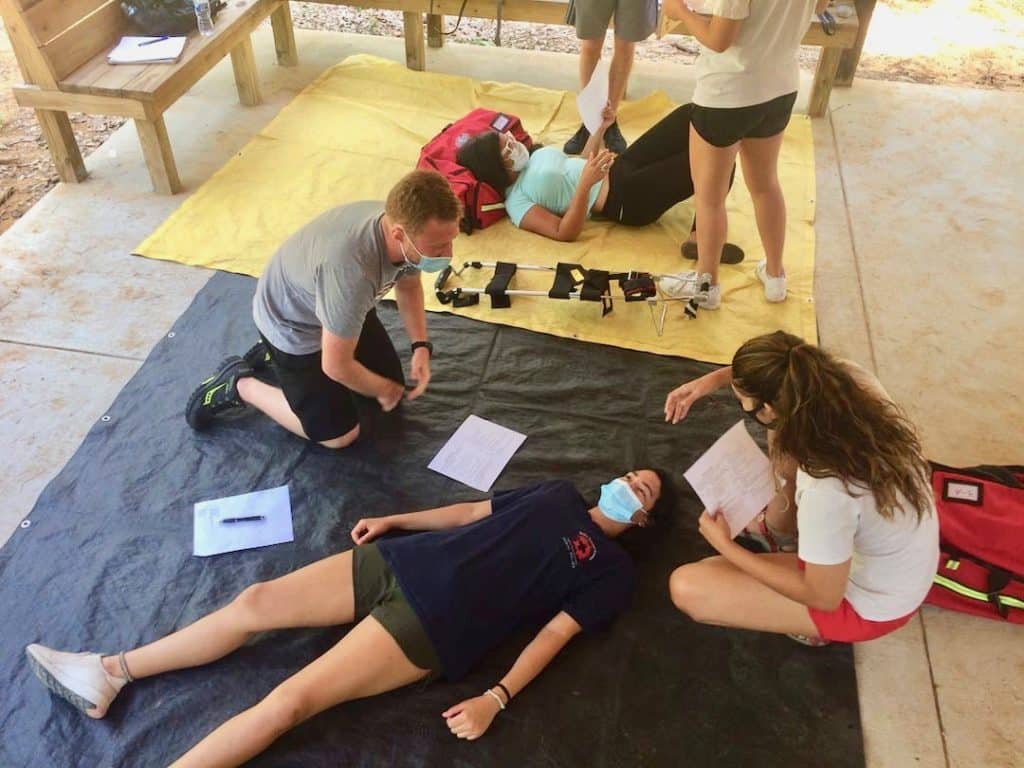 According to a survey of 67 medical schools in the United States and Canada, 85 percent of those schools responded favorably to applicants with experience as EMTs or paramedics. That's not exactly surprising. After all, EMTs have real-world experience in the medical field.
In this post, we highlight the advantages of obtaining EMT training and experience prior to applying for and enrolling in medical school.
Build Your Foundational Knowledge
EMT training helps to build your foundational knowledge in several medical disciplines, including the following: (more…)
Continue Reading
TALK TO US
Have any further questions about our courses, what you'll learn, or what else to expect? Contact us, we're here to help!