Wildlife
When folks find out that my work often takes me into the backcountry, one of the first questions they usually ask me is, "Have you ever had a run-in with a bear — a bear encounter?"
After I tell them that I have had run-ins with bears in the backcountry, they ask what's that's like. And that's when I share that there are many emotions attached to an encounter with a bear in the wilderness, ranging from shock, to humor, to the sudden and unexpected "meet and greet" where you wonder, "Am I going to have to physically engage with this bear?"
First up in this three-part series on bear encounters in the backcountry is a true story about ashocking bear encounter.
A Shocking Bear Encounter
It was Day Two on a multi-day backcountry expedition when someone in the group needed to stop and use the facilities, meaning off the side of the trail. The hiker asked for the "Poop Kit," which contains hand sanitizer, a trowel to dig a hole and everything else needed for a semi-comfortable sitting.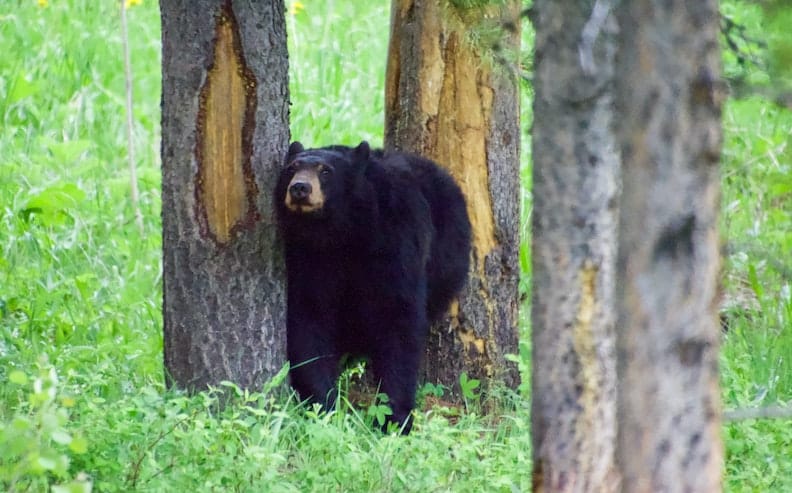 Problems arose when no one could find the kit. As an aside, when traveling as a group, each participant is responsible for carrying the same communal gear each day — that way, nothing gets lost. So, who had been carrying the kit for the entire trip?
A voice spoke up, "I'm supposed to have it, but it's not in my bag."
Someone else said, "I saw it by the fire ring this morning while we were getting ready to head out."
Not too happy, I looked at my co-leader and told him, "One of us needs to hike back and get it while the other gets the group into camp." I lost the coin toss, and prepared to head back to get the kit. Wanting to travel light, I hung my backpack up in a tree, grabbed a snack and a bottle of water and headed the four miles back to the previous night's campsite.
(more…)
Continue Reading
TALK TO US
Have any further questions about our courses, what you'll learn, or what else to expect? Contact us, we're here to help!