Wilderness Cooking
Here at The National Center for Outdoor & Adventure Education, we're known for bringing gourmet meals to the wilderness. And since we carry all our food either on our backs or in our boats, we try to pack ingredients that begin in their lightweight dehydrated form. That makes for an easier time on the trail, and it leaves room in our packs for fresh vegetables and fruit to mix things up.
Meals in the backcountry offer a variety of options — from meat and grains to fresh baked bread and pizza made from scratch. Our students learn to cook meals on the trail, often developing cooking skills that they can bring home to the front country.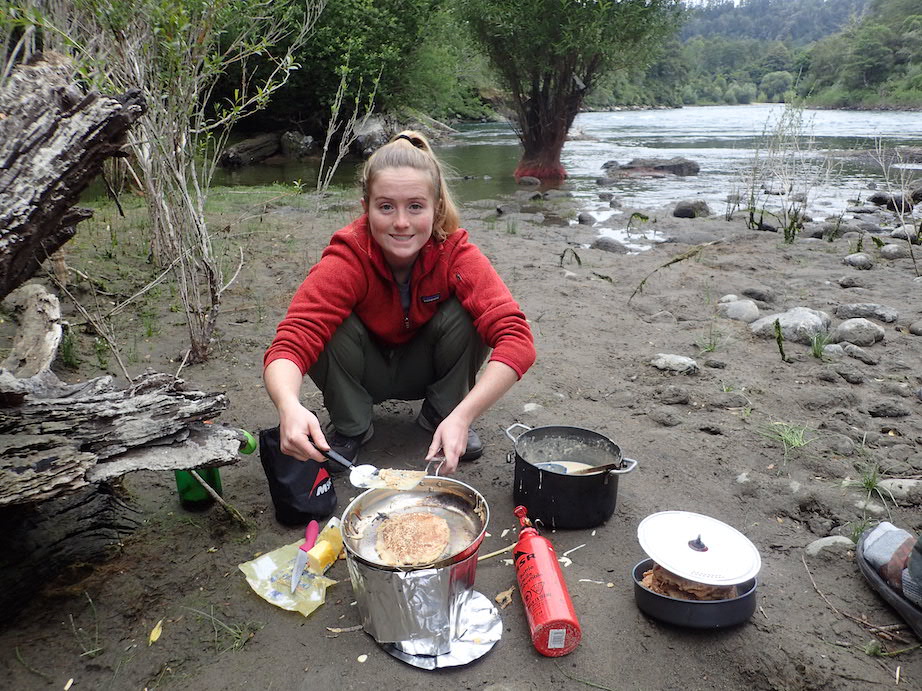 Here are some our staff members' and students' favorites from the trail that you might want to prep and cook on your next outdoor adventure:
Blueberry Pancakes
Who doesn't like pancakes first thing in the morning? This trail-proven recipe is sure to get your day started on the right footing. Blueberries, after all, are more than just sweet and nutritious — they're also known to play a role in reducing muscle damage, especially after strenuous exercise.
(more…)
Continue Reading
TALK TO US
Have any further questions about our courses, what you'll learn, or what else to expect? Contact us, we're here to help!