Tag
Restorative Practices
Outdoor Education
This is the last post in our four-part series on trends to be aware of in outdoor and adventure-based experiential education. In Part 1, we covered DEI (diversity, equity, and inclusion). Part 2 focused on restorative practices. And Part 3 called attention to trauma-informed learning.
Here in Part 4, we're wrapping up the series with a call for action about stewardship.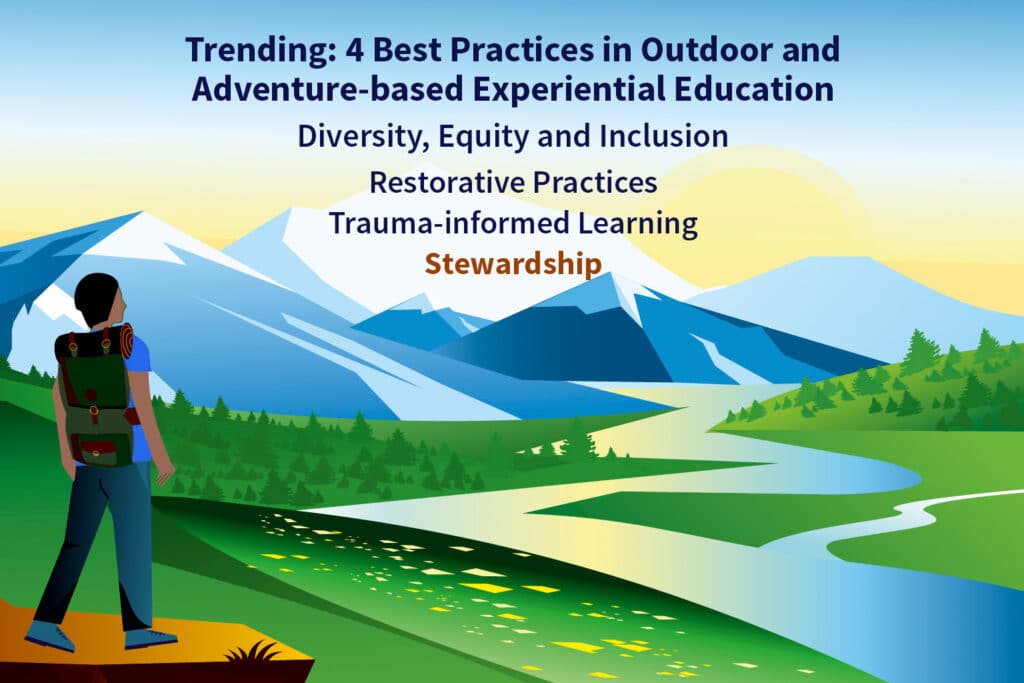 According to research from Pennsylvania State University's Department of Recreation, Park, and Tourism Management and the Leave No Trace Center for Outdoor Ethics, 13 percent of people who regularly participated in outdoor recreation activities prior to the COVID-19 pandemic, stopped doing so once nationwide lockdowns went into effect.
At the same time, that 13 percent was offset by 20 percent more participation coming from people for whom the researchers say were likely entirely new to recreating in local, state, and national parks.
In New England alone, according to an article published in the journal for the International Association for Society and Natural Resources, overall recreation visitation increased by a whopping 61 percent during the summer of (more…)
Continue Reading
TALK TO US
Have any further questions about our courses, what you'll learn, or what else to expect? Contact us, we're here to help!