Working at NCOAE
Without going completely overboard, we here at The National Center for Outdoor Education & Adventure Education (NCOAE) liken our popular Instructor Candidate (IC) training to a Hollywood red carpet event — without the egos or trophies.
That's because this training attracts the best wilderness educators in the world to our North Carolina headquarters for five days of curriculum design and delivery training. It's a time when NCOAE's instructors get to work directly with some of the most highly qualified outdoor educators in the industry.
This "invitation only" event draws participants who have worked for other companies and schools on both the domestic and international levels. By the time they arrive on our campus for IC training, they are often looking for something different — something more meaningful.
As NCOAE instructors, we think of this educational training and refresher as a time of (more…)
Continue Reading
NCOAE Curriculum
By Stephen Mullaney, NCOAE Staff Development Director
When The National Center for Outdoor & Adventure Education (NCOAE) got together to host a multi-day "invitation only" event for instructional candidates, we took the same care as we would when building a campfire.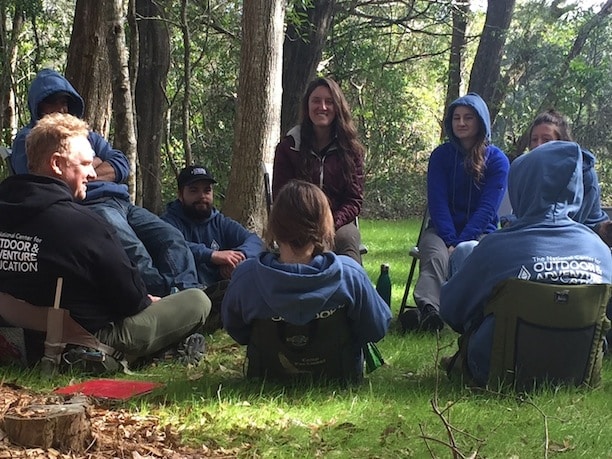 As a rule, wood doesn't burn on its own. It's the gases released, along with a combination of oxygen and ignition that creates the flame. What you need, in fact, is quality fuel, oxygen and ignition.
Here at NCOAE, we have developed, over a period of time, a curriculum that goes well beyond the industry standard and synthesizes best practices that work in wilderness and beyond. Our outdoor education curriculum is our fuel, and it's the finest fuel to support the courses we offer to students, educators and communities. However, it's the thought, passion and effort we put into constant improvement that provides the (more…)
Continue Reading
TALK TO US
Have any further questions about our courses, what you'll learn, or what else to expect? Contact us, we're here to help!