News
Communique: "Education Without Walls" Develops Academic & Leadership Skills In The Wilderness
The headquarters of the National Center for Outdoor & Adventure Education (NCOAE) is right here in Wilmington, North Carolina. There are various programs and courses available for people who want to experience the wilderness – including Education Without Walls for chronically homeless / impoverished youth. Support for the program comes through volunteers, gifts-in-kind, and underwriting of courses.
I spoke with the founder and Executive Director of NCOAE. Listen above and see the transcript below.
Gina: Zac Adair is an outdoorist.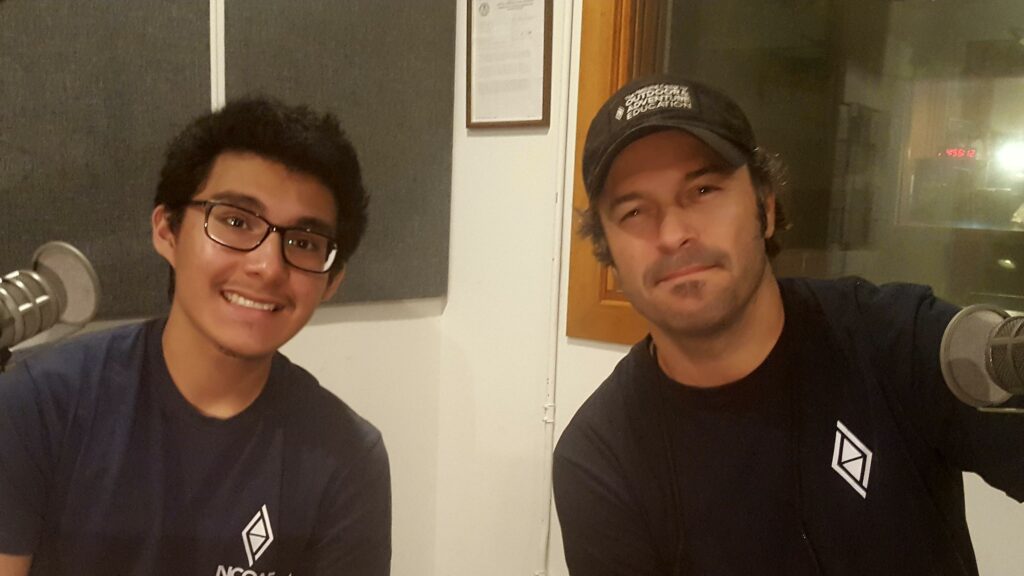 Zac: A rock climber, mountaineer, back country ski. I was a raft guide, a paddle instructor, backpacker, surfer. That was my life for many years lived out of the back of my Toyota Tacoma for six years traveling from the West Coast to the east coast leaving to go to Panama to Mexico to Costa Rica, chasing the seasons and adventures