Life At NCOAE
Gratitude is most often used as a noun, describing as it does, the feeling of being thankful. This warm and comforting word is often bandied about during the holidays, when we reflect upon all of the things for which we are grateful. But for some of us — and in particular, many of our staff members here at The National Center for Outdoor & Adventure Education (NCOAE) — we treat the word gratitude as a verb.
Great employees often live in gratitude by taking positive action. And that means being present for others, which includes listening to their issues or desires and connecting with them. It also means becoming the person that someone else is grateful for.
Just before the holidays truly got underway, we asked some of our staff members to list just some of the things for which they were most grateful. We're not the least bit surprised that some of their comments encompassed our students and fellow staffers.
Here's their take on gratitude, in their own words: (more…)
Continue Reading
Working at NCOAE
The economy is booming and we here at The National Center for Outdoor & Adventure Education (NCOAE) find ourselves in the position of seeking a few part-time instructors. Specifically, we're looking for instructors to supplement our expanding team of EMT professionals who teach courses at our North Carolina headquarters. Among the many courses we offer is an intensive 19-day EMT-Basic course that satisfies eligibility requirements for the National Registry and NC EMT certification. These classes meet Mondays through Fridays with an additional 24 hours of clinical and field practice on either Saturday or Sunday.
If you know anything about us, you know we pride ourselves with employing some of the very best instructors in the industry, and that includes instructors who are also EMT-paramedics, firefighters, military operations specialists, and experts in critical care management.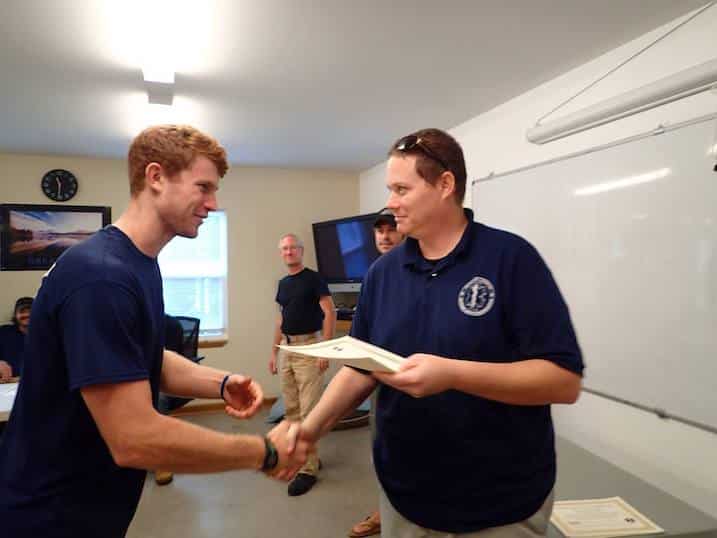 As an AEE accredited organization, we provide an exciting and one-of-a-kind teaching environment where teamwork is paramount — which means our EMT offerings stand out from most teaching institution's. Our instructors provide (more…)
Continue Reading
TALK TO US
Have any further questions about our courses, what you'll learn, or what else to expect? Contact us, we're here to help!