The economy is booming and we here at The National Center for Outdoor & Adventure Education (NCOAE) find ourselves in the position of seeking a few part-time instructors. Specifically, we're looking for instructors to supplement our expanding team of EMT professionals who teach courses at our North Carolina headquarters. Among the many courses we offer is an intensive 19-day EMT-Basic course that satisfies eligibility requirements for the National Registry and NC EMT certification. These classes meet Mondays through Fridays with an additional 24 hours of clinical and field practice on either Saturday or Sunday.
If you know anything about us, you know we pride ourselves with employing some of the very best instructors in the industry, and that includes instructors who are also EMT-paramedics, firefighters, military operations specialists, and experts in critical care management.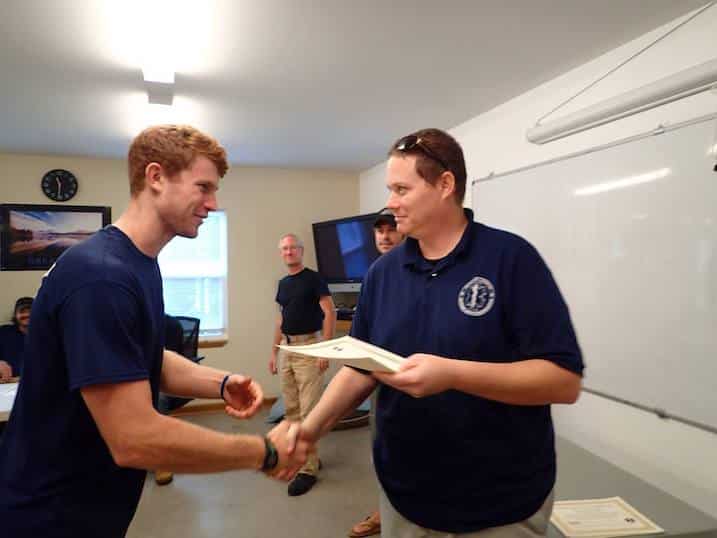 As an AEE accredited organization, we provide an exciting and one-of-a-kind teaching environment where teamwork is paramount — which means our EMT offerings stand out from most teaching institution's. Our instructors provide theory and skills instruction that remains in compliance with approved curricula and industry standards. Our trainings also ensure students have a learning experience that reflects current practices required in a career in the field of emergency medical services (EMS).
Among the responsibilities of our part-time instructors assume is providing instruction to students that sticks closely to our program curricula, course syllabi/requirements, and objectives. In addition, instructors make students comfortable with the use and appropriate application of medical equipment, which includes conducting skills labs. Part-time instructors also instruct and evaluate classroom sessions in necessary program knowledge and skills. And our part-time instructors are also expected to actively participate in curriculum and program reviews
Applicants must have current certification in the State of North Carolina as an EMT, AEMT, or Paramedic; a minimum of three years previous experience as an EMT, AEMT, or Paramedic. A year or more of teaching experience in an EMS/EMT program is a plus, as is the ability to create an interactive and supportive learning environment.
Other minimum requirements include current CPR certification; exceptional interpersonal skills and the ability to interact effectively and professionally with other faculty, students and staff; excellent verbal and written communications and presentation skills; and a working knowledge of MS Office (Word, Excel and Outlook).
The closing date for applications is Thursday, Feb. 29, 2019, and cover letters and resumes should be sent by email to Julius at ncoae dot org, with a carbon-copy sent to  zac at ncoae dot org.
TALK TO US
Have any further questions about our courses, what you'll learn, or what else to expect? Contact us, we're here to help!