Wilderness Cooking
Some veteran backpackers claim the only time a heated can of Dinty Moore stew tastes delicious is when eaten outdoors, but today there are many quick and easy ways to pull together a gourmet meal from what you can grab out of your backpack. The trick is knowing what to pack!
Truth is, we here at The National Center for Outdoor & Adventure Education (NCOAE) are among the go-to experts when it comes to wilderness cooking for large and small groups that enjoy the backcountry. That's because our veteran field instructors and leaders have had years to develop ways to transform mundane mountainside meals into Five Star (OK, maybe Four Star) dining experiences.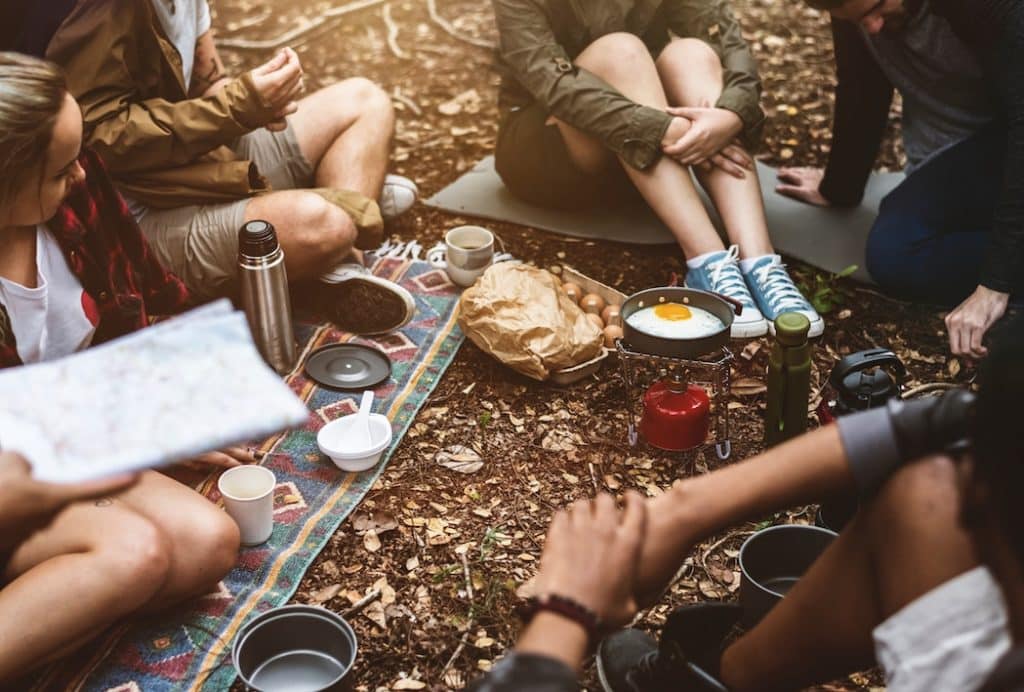 The secret? It's all in what you pack in your gear. And with some advance preparation and careful planning, you can spice up your backcountry cooking menus to taste just as delicious on your weekend trail trek as they do for us on, say, an Outdoor Educator Course in Patagonia.
Real estate inside your backpack is always at a premium, but here are a few items that — come lunch or dinnertime — will make you glad you squirreled them away next to your clean socks and underwear: (more…)
Continue Reading
Backcountry Prep
"Did you ever consider thinking like farmers think," asked my wife, Christine, over breakfast the other morning. And by "you," she meant guides, outdoor/adventure educators and those folks who love to explore the outdoors.
I answered her question with a shoulder shrug and a grunt, which meant I didn't understand the query.
So Christine patiently explained. "When you see a farm in the winter it may look as if nothing's happening. The fields look bare and quiet. Tractors and trucks aren't out in the fields working. However, the farm still has work to do. The job of the farmer is to repair equipment, sharpen tools as well as skills and to make sure that come the first day of planting everything is powered up, runs well and doesn't get in the way of important work getting done."
"Oh, I get it! We shouldn't just box up our gear in the off season and forget about it until we want to go on a trip or work. We should be spending the "off season" repairing, understanding and building our skills so nothing gets in the way of fun and important work."
She has a good point.
So let's look at some of the skills we can work on enhancing during those days when we can't get out. The benefit of working on these skills is becoming a better outdoors person by being prepared to deal with issues in the backcountry. And doing this with friends and family creates the feeling you are in the backcountry if you use your imagination.
Let's start with (more…)
Continue Reading
TALK TO US
Have any further questions about our courses, what you'll learn, or what else to expect? Contact us, we're here to help!