Wilderness Medicine Training
Best practices for evaluating and transporting patients with potential spinal fractures or spinal cord injuries is a hot topic in emergency medicine. And it's no wonder. All of us who work in the adventure programming and emergency medical services field fervently want to avoid causing or worsening a potentially catastrophic injury to someone's spinal cord.
As such, and for many decades, EMS officials dogmatically insisted that "immobilizing" patients with potential spine injuries was the best protection from further harm. Protocol demanded rigid backboards, cervical collars, head blocks, and yards of tape and straps to prevent someone who is injured from moving. However, new research suggests this is not only ineffective, but quite likely harmful.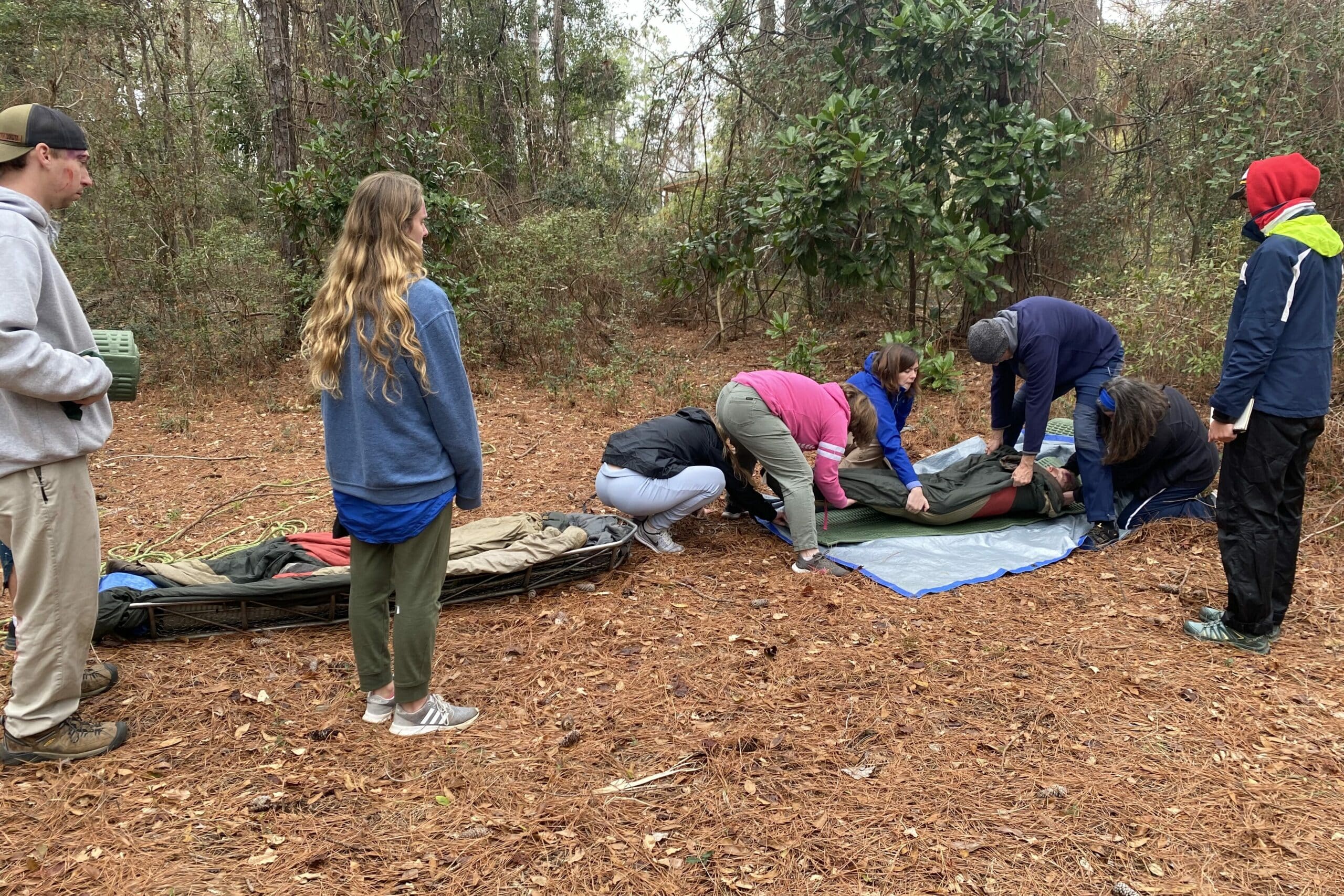 Immobilization Dismissed as the Tool of Choice for Patient Transport 
Anyone suffering a spinal injury could have a spinal fracture. And that fracture could be unstable. So, if your client (i.e., patient in this case) moved even a little bit (like turning their head), that unstable spinal fracture could slide around and cause spinal cord injury. And that spinal cord injury could cause them to be paralyzed forever.
The Old School solution was to prevent them from moving on their own. Only let trained first responders (including outdoor educators, field instructors, and guides who are certified in wilderness medicine) lift/move the injured patient. Immobilize them to a rigid device — essentially a full-body splint — and get them out of the backcountry and to a hospital.
Upon what was this edict based? Essentially nothing. A few case reports that, on closer scrutiny, don't indicate any (more…)
Continue Reading
EMT Training
Depending on where you live, you may see them every day or just when there's a fire, police, or medical emergency where you are. Regardless of the frequency with which you see them, you may be wondering — what exactly does an EMT (Emergency Medical Technician) do?
EMTs are not just "ambulance drivers," although that's certainly a critical part of their occupation. An Emergency Medical Technician is a trained and certified medical provider who has demonstrated competency in basic pre-hospital medical care.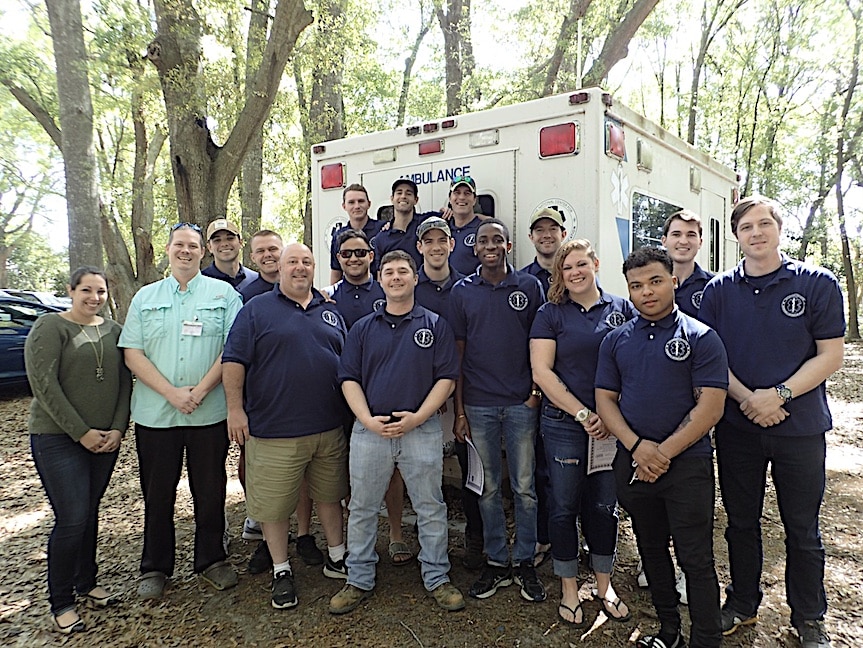 For EMTs and patients, an ambulance is more than transportation to the hospital. It's a mobile mini-medical center squeezed into the back of a moving vehicle where a skilled team of pre-hospital healthcare providers perform a variety of life-saving medical interventions that save lives every day in every community.
What an EMT Must Learn
While nearly anyone can attempt to become an EMT, in order to qualify to take and pass the National Registry of Emergency Medical Technicians certification exam, candidates must first complete an approved EMS education program. In that program, EMT candidates' study and learn a lot of things, including:
(more…)
Continue Reading
Wilderness Medicine Training
Injuries that involve bleeding are not completely uncommon to those of us who visit or work in the backcountry. In fact, injuries that produce blood are considered inherent risks in wilderness travel, whether that be during a multi-week expedition or an afternoon hike in your local woods.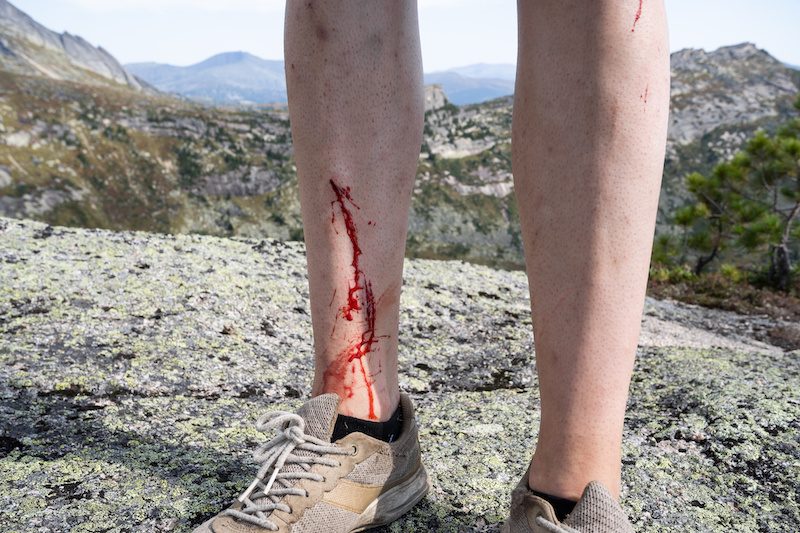 Knowing how to handle medical emergencies — and that includes knowing how to stop the bleeding when it occurs — is an essential backcountry skill. But here's the thing… when it comes to bleeding, some "vintage" emergency tactics may have outlived their usefulness. For example, if you're old enough to remember first aid courses where you were taught to use pressure points or to elevate the injured site, you should know this:
Those methods have been found to be ineffective and are no longer recommended.
So today, we're going to talk about this commonly encountered medical problem, and how the vast majority of bleeding issues can be effectively and rapidly controlled by almost anyone with a few simple techniques. Fist though, let's cover the three types of external bleeding.
Types of external bleeding
External bleeding is visible, whereas internal bleeding is not. Internal bleeding can result from a variety of problems ranging from traumatic injuries to illnesses. Stopping internal bleeding requires advanced techniques and often surgery. In other words, if you suspect internal bleeding, call for help.
External bleeding is divided into three types: (more…)
Continue Reading
TALK TO US
Have any further questions about our courses, what you'll learn, or what else to expect? Contact us, we're here to help!