Adventure Education
It's the end of a long day trekking through the backcountry. Tents are being set up, water is being collected and brought to the campsite and everyone is tired and hungry.
A conversation ensues:
Student: The stove won't light.
Instructor: Okay.
Student:  Should we fix it?
Instructor: Do you need it to cook dinner?
Student: Yes….we should fix it.
At this point the expedition, the cooks begin to "field strip" the stove. They remove all the parts, grease the gaskets, clean off the dirt and grime, then check the pump and screens and look for impurities in the fuel. After cleaning up all the parts, they reassemble the stove, pump it, light it up, lean down and listen closely.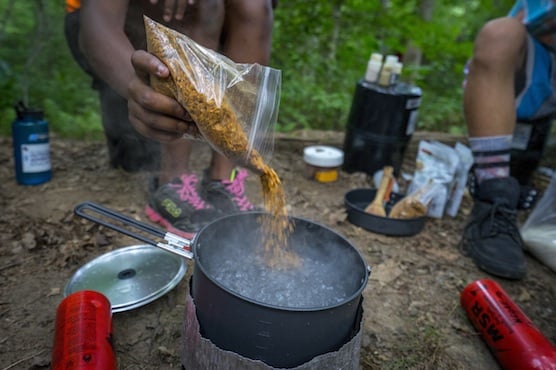 Aha! There it is. The jet sound that is the sign of a happy working stove! Smiles are exchanged among the fledgling backcountry cooks because they know they prevented a potential disappointing dinner experience.
Every new generation of leaders needs to acquire the skills necessary for problem solving and they need to practice those skills. They must develop a (more…)
Continue Reading
TALK TO US
Have any further questions about our courses, what you'll learn, or what else to expect? Contact us, we're here to help!