Wilderness Cooking
While it's true that some water sources you encounter in the outdoors are safe, know that drinking from even the most pristine looking stream or river can make you sick. There might be unseen runoff from industry, agriculture, livestock, and wildlife, and these can contribute bacteria, chemicals, and other contaminants to the very water you believe is safe to drink.
Which means you should always treat all outdoor water sources before consuming. If that recommendation is confusing or sounds somewhat limiting, consider the following: To guarantee your continued health while recreating in the outdoors, whenever possible, you should bring your own water from a known source. That includes tap water from home or bottled water from the store. The only other option is to practice water treatment techniques.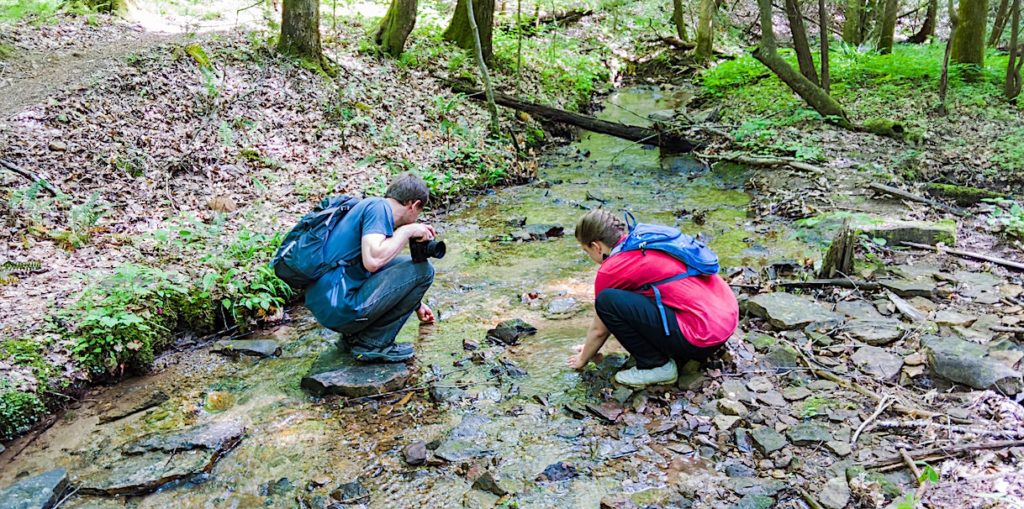 Here are some common ways to treat water:
BOILING
This method is one of the simplest and least expensive ways to treat water in the backcountry.
Simply fill your water pot from your water source, place your pot on your stove, then bring to a full rolling boil.
Once your water has come to a full rolling boil, allow to continue boiling for another minute to eliminate bacteria, protozoa, and some viruses.
And if you find yourself at a higher altitude (above 6,500 feet), add another three minutes to that boiling time.
However, boiling is not the best method when you know your water is contaminated with runoff from agriculture or chemicals.
Warning: Boiling water burns cooking fuel. You might consider saving cooking fuel for cooking and perhaps build a wood fire — assuming your backcountry permit or local ordinances allow for it — to boil water for drinking.
(more…)
Continue Reading
Backcountry Prep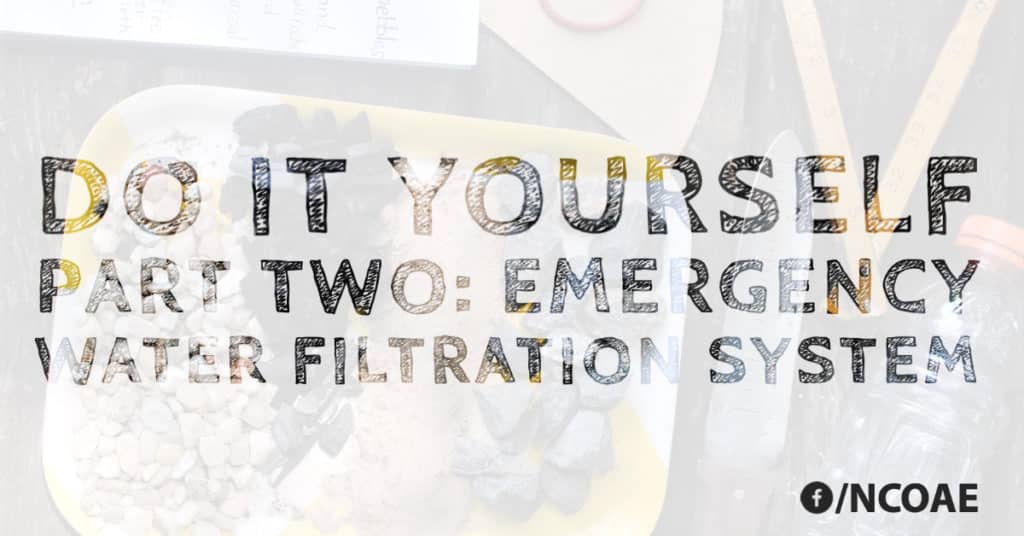 We've all seen those old Western movies where the hero is crawling on the desert floor with an empty canteen and a parched throat. None of us want to experience that torture. It's bad enough watching the bad acting. Same goes for heading to the backcountry for a weeklong wilderness experience. Nobody wants to be caught short of fresh drinking water.
Here's where the do-it-yourself approach to human-powered outdoor recreation really comes in handy. The stove we built in Part One of this three-part DYI series, can be seen as an inexpensive alternative to a store-bought stove, and as a tool to help us understand how camping stoves work. Because the more we are familiar with the inner workings of equipment, the more likely we'll be able to solve challenging issues with that stove.
It's a given. Your gear will fail you.
That being said, the water filter we're building today falls more into the understanding of how filtration systems work. Again, if we comprehend how our equipment works, we can better take care of that gear and repair it when it reaches a point of failure. And, if you have spent a considerable amount of time traveling in wild places, you know that your gear is eventually going to fail.
First off, there are three tried and true methods of water purification — boil, filter (purify), and chemical treatment. (For more on this, read Stay Sharp in The Offseason By Following the Way of the Farmer, available here on the NCOAE Blog.)
The industry standard when traveling with groups on guided trips in the backcountry is the use of chemical treatment, typically Iodine. That's because Iodine is inexpensive, easy to carry, and highly reliable. Many outdoors enthusiasts use a commercially available filter, life straw, or gravity feed system. Not surprising, many don't know how they work or how to repair them in the backcountry. This lack of knowledge has cut short many a trip due to a water filtration failure.
Once, while traveling in Nepal with a group of students from NCOAE, I was almost forced into building a water filtration system like the one we describe below. One of the participants swore he was having a reaction to the chemical treatment. And, because the mental perception of one individual can affect the entire group, when water quality is in question, we need to overcome that obstacle. My thought was to create a filter system that would not only educate the students but keep everyone safe — whether that danger was perceived or not. Fortunately, it never came to that.
(more…)
Continue Reading
Backcountry Prep
"Did you ever consider thinking like farmers think," asked my wife, Christine, over breakfast the other morning. And by "you," she meant guides, outdoor/adventure educators and those folks who love to explore the outdoors.
I answered her question with a shoulder shrug and a grunt, which meant I didn't understand the query.
So Christine patiently explained. "When you see a farm in the winter it may look as if nothing's happening. The fields look bare and quiet. Tractors and trucks aren't out in the fields working. However, the farm still has work to do. The job of the farmer is to repair equipment, sharpen tools as well as skills and to make sure that come the first day of planting everything is powered up, runs well and doesn't get in the way of important work getting done."
"Oh, I get it! We shouldn't just box up our gear in the off season and forget about it until we want to go on a trip or work. We should be spending the "off season" repairing, understanding and building our skills so nothing gets in the way of fun and important work."
She has a good point.
So let's look at some of the skills we can work on enhancing during those days when we can't get out. The benefit of working on these skills is becoming a better outdoors person by being prepared to deal with issues in the backcountry. And doing this with friends and family creates the feeling you are in the backcountry if you use your imagination.
Let's start with (more…)
Continue Reading
TALK TO US
Have any further questions about our courses, what you'll learn, or what else to expect? Contact us, we're here to help!