About NCOAE
Much like most educational institutions this past year, we find ourselves looking down the road toward new beginnings. And for us here at The National Center for Outdoor & Adventure Education (NCOAE), that means new wilderness courses, upgraded emergency medicine education courses, and more wilderness medicine education programs. Long before 2020 faded into the rearview, we took a fresh and hard look at what we do, why we do it, and how we can do better by you — our students and client organizations.
As we emerge from the pandemic, we've designed courses that offer our participants more flexibility, greater breadth of instruction, and fresh course areas that will draw you deeper into the wild and yourself.
If your desire is to help yourself to adventure, here are a few of our offerings:
Emergency Medicine Education and Wilderness Medicine Education
We have worked hard to make Emergency Medicine Education and Wilderness Medicine Education easier to access and more flexible to participate in. Our hybrid medical courses enable you to start things off in your own home. That's because one of the largest obstacles facing our students in the past was leaving home, quitting a job, or getting time off from work, and spending their savings on accommodations and food for extended periods of time. For some people, this trifecta of changes meant they had to abandon their dream of becoming part of the medical workforce.
Here at NCOAE, we design course that exceed industry standards, which means you will be a leader in knowledge and practice. Depth of instruction is not compromised by the hybrid format. In fact, our hybrid courses will prove to be a huge win for you, as studying from home only enhances the hands-on education that occurs once you're on-site with us for the practical portion of your training.
(more…)
Continue Reading
NCOAE Recommends
On a recent early morning bike ride along some local wooded trails, I happen to stumble upon the greatest of beginners: a group of children playing with rocks, moss, and whatever "loose parts" they could lay their hands on. I smile and ride right past them, unwilling to break the spell.
But then I spot the father and we exchange "good mornings," before I squeeze the brakes on my bike and come to a halt. I know this particular man and he just so happens to be a passionate member of the outdoor- and adventure-based experiential education community. And since I had been musing on how to approach this — the third installment of the NCOAE Re-ignite Your Inner Beginner series — bumping into this man on the bike trail was perfect!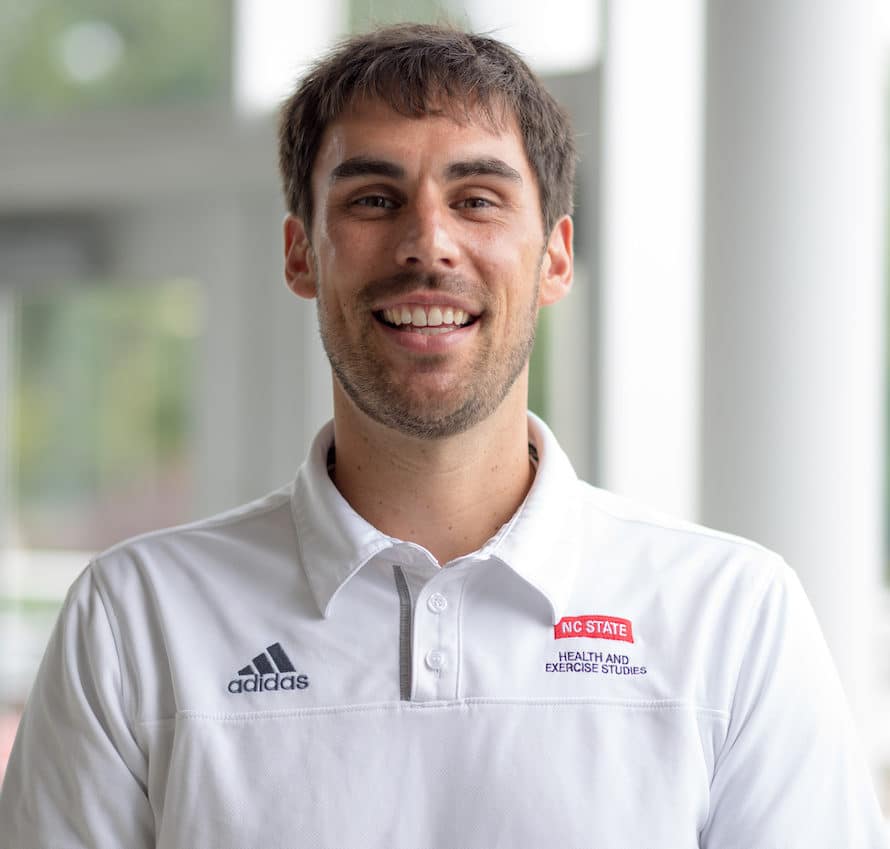 The father's name is Scott Schneider, and he's a well-known senior lecturer of Outdoor Leadership at North Carolina State University in Raleigh. He teaches courses in backpacking, rock climbing, mountaineering, basic canoeing, and challenge course programming, to name a few.
Scott is also a certified American Mountain Guide Association (AMGA) guide with a Single Pitch instructor (SPI) designation to his credit, a Leave No Trace (LNT) trainer, Wilderness First Responder (WFR), and an Association of Challenge Course Technology (ACCT) certified challenge course manager.
Grabbing up my phone and turning on the mic, I asked Scott a few questions about staying fresh, excited, and teachable in the field. Here's what he had to say:
(more…)
Continue Reading
NCOAE Recommends
Francis Bacon, the Renaissance statesman and philosopher best known for his promotion of the scientific method, is credited with the expression, "Knowledge is power." But to those of us who prefer to see a world bathed in fresh new adventures, knowledge can actually be a curse.
Here at The National Center for Outdoor & Adventure Education (NCOAE), we encourage our students to take an adventure first / educational always approach to discovering new experiences; to become beginners at something fresh. Attempting something new promotes a growth mindset. It reminds us to reflect on our education expertise and empathize with those we teach and lead on first-time adventures. And it keeps us from getting stale.
In this, the second installment of the benefits associated with discovering new human-powered outdoor challenges, we'd like to introduce Christine Fantini, who has toiled for years in our industry as a guide and outdoor educator. For a good chunk of her career, Christine was a sailing instructor in Massachusetts, eventually becoming director of sailing programs for the Town of Yarmouth. She helped create OWLS (Outdoors We Learn to Succeed) in Durham, N.C.'s public schools.
In addition, Christine is a certified Kripalu yoga instructor, bringing yoga to children in inner city schools, and she also taught bilingual classes within the Latino community. She has explored the wilderness by hiking, bouldering, climbing, biking, and paddling.
And now, after years of wandering around the woods, exploring off trail, "getting lost" on purpose, and once being lifted off her feet by 90 mph winds on a mountain trek, Christine is igniting her inner beginner by exploring a fresh, new pursuit. This North Carolina-based educator has taken up running as a new means of exploration.
Why running? We asked Christine to explain to us why she would abandon other human-powered outdoor pursuits in which she has had much success in order to run. Here's what she said:
(more…)
Continue Reading
TALK TO US
Have any further questions about our courses, what you'll learn, or what else to expect? Contact us, we're here to help!