On a recent early morning bike ride along some local wooded trails, I happen to stumble upon the greatest of beginners: a group of children playing with rocks, moss, and whatever "loose parts" they could lay their hands on. I smile and ride right past them, unwilling to break the spell.
But then I spot the father and we exchange "good mornings," before I squeeze the brakes on my bike and come to a halt. I know this particular man and he just so happens to be a passionate member of the outdoor- and adventure-based experiential education community. And since I had been musing on how to approach this — the third installment of the NCOAE Re-ignite Your Inner Beginner series — bumping into this man on the bike trail was perfect!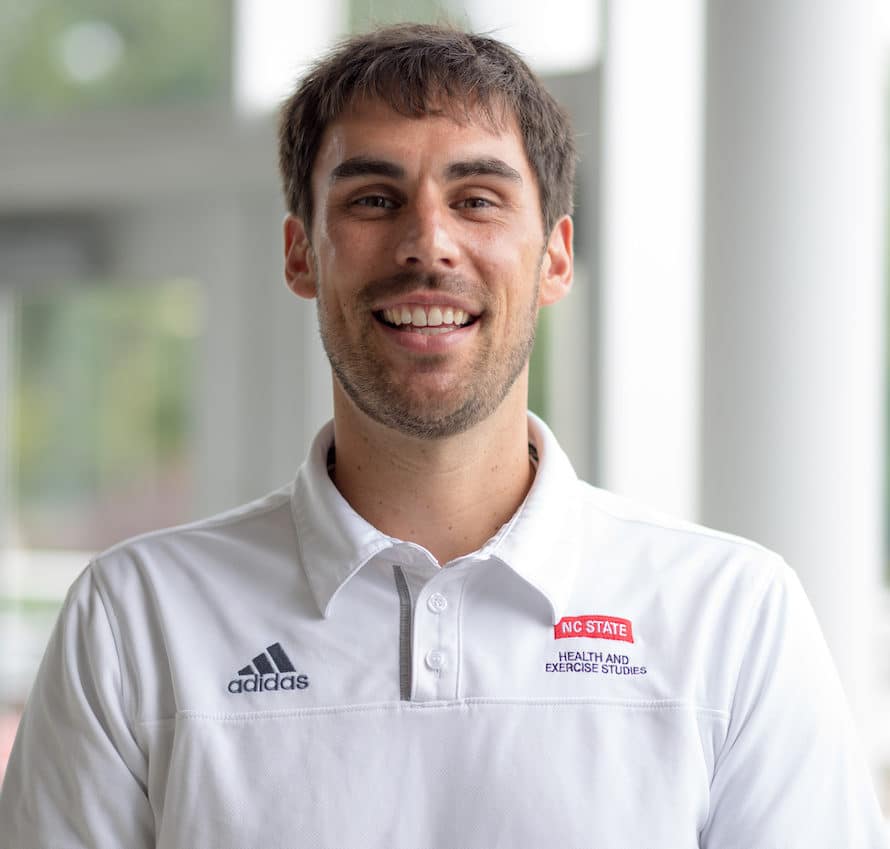 The father's name is Scott Schneider, and he's a well-known senior lecturer of Outdoor Leadership at North Carolina State University in Raleigh. He teaches courses in backpacking, rock climbing, mountaineering, basic canoeing, and challenge course programming, to name a few.
Scott is also a certified American Mountain Guide Association (AMGA) guide with a Single Pitch instructor (SPI) designation to his credit, a Leave No Trace (LNT) trainer, Wilderness First Responder (WFR), and an Association of Challenge Course Technology (ACCT) certified challenge course manager.
Grabbing up my phone and turning on the mic, I asked Scott a few questions about staying fresh, excited, and teachable in the field. Here's what he had to say:
NCOAE: What is one of your favorite outdoor pursuits?
Scott Schneider: I don't think I can limit it to just one outdoor pursuit. I truly enjoy just about any activity outside. However, I find myself always being drawn to running, climbing, and canoeing.
NCOAE: Do you recall any fun, scary or embarrassing moments when you were learning these outdoor proclivities?
Scott: Absolutely! I think any worthwhile endeavor will have all these elements involved. I can honestly say I have fun every time I get outside and adventure. I think climbing and whitewater canoeing can be scary. I find myself feeling scared when I push myself past my current physical and mental abilities — often in all three of these sports. For me, this is where the magic and growth happen, so I try to seek this uncomfortable state as much as possible. Climbing is probably the most inherently scary of the outdoor pursuits I enjoy. I definitely have a healthy respect for heights. In regard to being embarrassed, I'm sure I've experienced this often, but I don't have any specific stories that come to mind. The cool thing about being a beginner or having a beginner mindset is that you don't have anything to lose, so it's hard to be embarrassed.
NCOAE: When was the first time you felt successful at it?
Scott: Anytime I get out and run, climb, or paddle, I feel successful at it. I didn't always feel this way. I used to think I needed to run an ultra-marathon, or climb a big wall, or run hard Class IV water to be considered successful. Now that I'm a father, I feel successful anytime I get out and partake in any of these activities. It's easy to find excuses why I can't get out, so I consciously make it a priority to make time to explore nature and myself.
NCOAE: Now that you are good at it, how do you keep it fresh?
Scott: This has never been a problem for me. There is so much to learn. I truly enjoy learning about the story of the land, the skills I need to continuously refine, plant and animal identification, and so much more. Recently, I find myself doing a lot of local micro adventures. I've been appreciating the local rivers and trails of the Eno River and the Triangle Land Conservation properties. Ultimately, there isn't enough time in a lifetime to explore all the trails, rocks, and rivers.
NCOAE: What do you do to get the joy out of it like you did when you were a beginner?
Scott: It might sound counter intuitive, but the more I pursue these activities, the more I feel like a beginner. I find the more I learn, the more I realize I don't know. For me, the desire to keep learning keeps me a perpetual beginner.
Do you have other offshoots of the sport that you are exploring to keep your inner beginner alive?
Scott: Everyone gets in a rut from time to time. I'm not different. When I'm feeling this way, I'll maybe switch from running to canoeing for example. This usually works to get the excitement back. Lately my kids just started getting into mountain biking. Needless to say, I'm getting excited to see where this new pursuit will lead.
Great stuff, Scott! For more information about NC State's outdoor leadership offerings, visit the school's Outdoor Leadership Minor page, or follow them on Instagram.
As a review of this series, and as we slam into 2021, keep in mind to be a beginner. See the world with a renewed lens and above all, embrace the embarrassment of being a beginner.
Meanwhile, here are some reminders on being a beginner.
Free your mind preconceptions of how anything works
Free your mind of expectations about what will happen
Fill your mind with curiosity to understand things more deeply
Be open to a world of possibilities.
There is freedom waiting for you, on the breezes of the sky.

And you ask, 'What if I fall?' Oh, but my darling, what if you fly?

Erin Hanson
TALK TO US
Have any further questions about our courses, what you'll learn, or what else to expect? Contact us, we're here to help!