EMT Training
A few years ago, we ran a three-part series on slogans, slang, and terminology as it applies to a trio of human-powered outdoor recreational activities. If you recall, we started out with some "gnarly" surfing terms, then we "tied in" to a conversation about climbing, finally pulling a "wet exit" on the language of paddling.
You can review these three articles using the links below:
There was quite a bit of word whimsy in those articles, and we made sure to remind readers that successfully lassoing the linguistics of a particular activity was no guarantee you were mastering that particular sport professionally.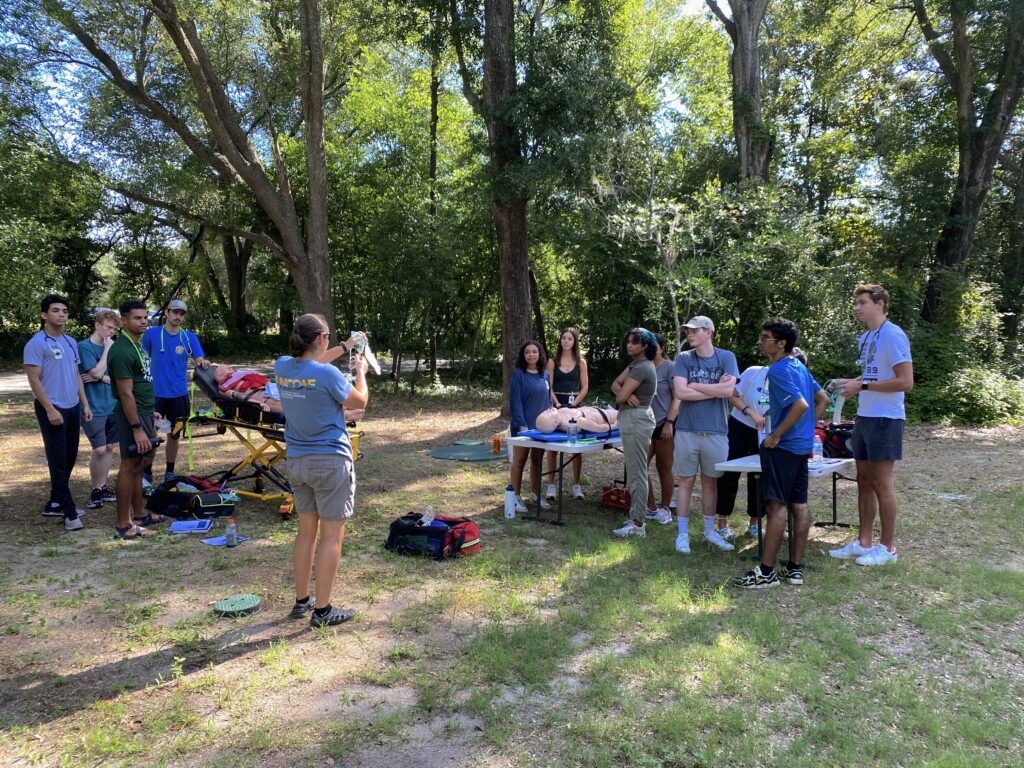 Today we're taking a more serious look at language, this time highlighting the terminology used by members of the Emergency Medical Service (EMS) community. That's because one of our areas of focus here at The National Center for Outdoor & Adventure Education (NCOAE) is emergency medicine training and education. And whether you're an EMS, medical professional, or wilderness first responder (WFR), these terms are most often employed when these professionals find themselves managing a medical emergency.
First off, you might notice that most of these terms come in the form of acronyms, abbreviations, and initials, and the reason for that is to enable first responders to quickly communicate and react with each other and the patient in the field.
The source for these acronyms comes from the NCOAE Wilderness Medicine Field Guide (ISBN 978-0-578-87449-4).
Here, we present them in alphabetical order: (more…)
Continue Reading
TALK TO US
Have any further questions about our courses, what you'll learn, or what else to expect? Contact us, we're here to help!