Blog
Meet the Team
Meet the Team: Wes Hawkins, NCOAE Director of Course Management and Logistics
As The National Center for Outdoor & Adventure Education (NCOAE) has grown, so have the skills and knowledge of our expertly trained and credentialed staff members. Take Wesley Hawkins, WFR, for example; a young man who grew up in the Southeast and eventually landed in Georgia where he attended Georgia College and State University.
Majoring in outdoor education with a minor in business administration, Wesley was given a class assignment that brought him to NCOAE for a site visit back in 2014. That trip resulted in Wes becoming an NCOAE intern, assisting with our outdoor programming, and eventually working his way up to lead instructor.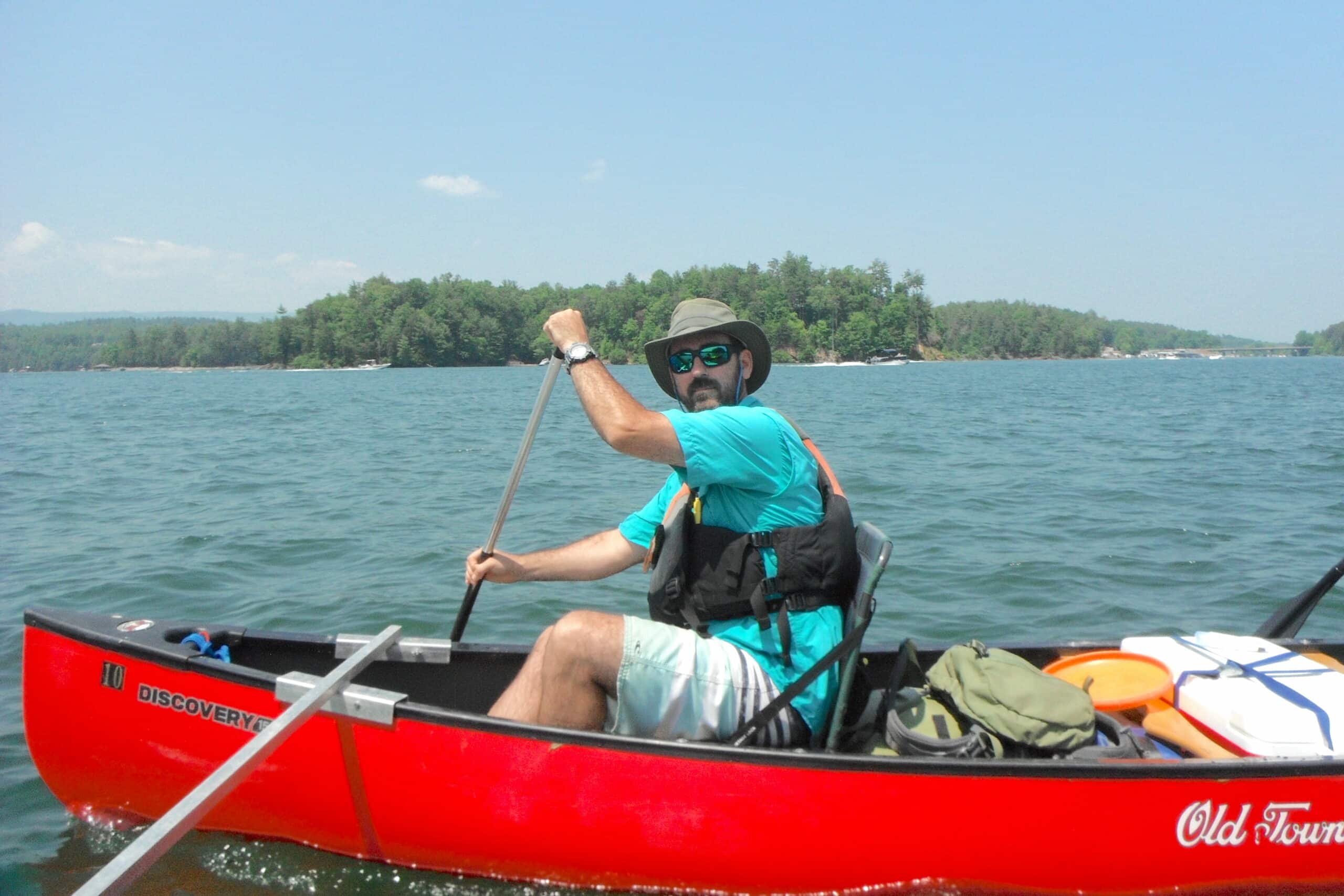 Fast forward to 2023. Wes is now our Director of Course Management and Logistics. He's responsible for managing all course-related needs, such as transportation, gear, and food, and he makes sure our staff and students are prepared before heading out on their expeditions. He also supervises and assists staff on our backcountry wilderness courses as needed.
Shortly after Wes settled in for the upcoming summer season, we pulled him away from his duties to answer a few questions for the latest post in our Meet the Team series. Here's what he had to say:
NCOAE: What is your favorite part about working at NCOAE?
Wes Hawkins: I love that our company is founded on and still striving in part to reach young people who have been through hardships in life. The organization's nonprofit offshoot — Education Without Walls — has allowed so many young people to experience backcountry adventures that would be difficult for them to achieve without the help of our organization.

NCOAE: How did you develop a passion for the outdoors?
Wes: I have always felt the need to be outdoors. If I wasn't playing a recreational sport such as basketball and baseball, I would most likely be found running around with no shoes on my feet exploring the woods and creeks of my countryside. As I got a little older, I was introduced to the awesomeness that the mountains and oceans provide. A lot of which was not revealed to me as a teenager. This is one of the main reasons I pursued a career in the outdoor industry. Young people benefit when they become aware of the many wonderful things the outdoors can provide.
NCOAE: What is your favorite outdoor activity?
Wes: If you asked this when I lived in Jackson Hole, Wyo., I would have definitely said snow skiing. I didn't think anything could give me the feeling that snow skiing gave me, but as close to the ocean as we are here at NCOAE headquarters, surfing as taken over as No. 1. Any day on the water is a good day!
NCOAE: Tell us about a rewarding experience you've had while in the backcountry/outdoors?
Wes: This is a tough one because almost every trip for me in the backcountry or outdoors is rewarding. I think professionally, one of my greatest experiences was being able to lead a group of NCOAE students on an expedition to Alaska in the Wrangell-St. Elias National Park. (Harvard University published an article this trip: 4,500 Miles From Home.) This trip was special to me because I had the privilege to share an experience with students, many of whom I had been working with for more than three years. We teamed up with trail crew from the National Park Service and cleared more than three miles of an overgrown trail that leads to an old silver and copper mining camp. We spent time on glaciers, drank some of the coldest and cleanest water on earth, had glacier facials, camped near alpine lakes and saw an abundance of wildlife. Oh, and we had several epic games of ultimate Frisbee on the country's longest backcountry airstrip. This shared experience will be something that each one of us will remember for the rest of
lives.
NCOAE: What do you like to do in your free time?
Wes: If there are waves, I would hope to be surfing. If not, then fishing! I also enjoy spending time with my partner and our doggies, Cooper, Zoe, and Patches and finding secluded places to let them run free.
NCOAE: What do you think about when you are alone in the wilderness?
Wes: When I'm alone in the wilderness, I think about how awesome God is. His creativity never ceases to amaze me. Wild places bring all sorts of feelings and thoughts. The feeling of solitude among some of the mountains and oceans I've adventured in makes me realize how enormous the world really is. Sometimes I ponder my life situations, but mostly I think about being in the moment — especially once I'm exhausted! I believe that's one of the main reasons I love surfing, because if I want to catch some waves, I need to stay focused in the moment.
TALK TO US
Have any further questions about our courses, what you'll learn, or what else to expect? Contact us, we're here to help!