Blog
Custom Programs
Students From China, Korea, and the USA Team up to Challenge Alaskan Wilderness
Two National Center for Outdoor & Adventure Education (NCOAE) instructors recently guided an international group of high school students on a 16-day custom outdoor education program in the Alaskan wilderness.
The teens, all of whom were enrolled in a youth leadership program in South Korea, got their first introduction to Alaska's glaciers, jagged mountain ranges, coastal islands and mudflats as their flights neared the airport for Day One of their adventure. Stepping off the plane, the teens immediately grabbed their backpacks and headed out toward uninhabited remote wilderness.
NCOAE course director and lead field instructor Matt Seats said the students had mentally prepared themselves for 10 days of backpacking, route finding and living in the wild. Following a week of wilderness medicine training and some basic training in how to live and travel safely in the wilderness, the group was ready to start their adventure.
Though each of them had their own set of apprehensions, the students arrived at one of their first destinations by foot hours sooner than expected, which prompted these novice explorers to literally dance, jumping and shouting at the top of their lungs in joy about their accomplishment.
That evening they enjoyed the hypnotic effects of a sweetly scented campfire, fueled by the steady Alaskan wind in a dry riverbed. For some of these teens, it was the first campfire they had ever built.
The backdrop for this adventure — Wrangell-St. Elias National Park — is the least visited national park in the United States, and it's where our group of teen adventurers found themselves 10 miles into the backcountry. Beating the unbelievable odds, they spotted a mountain lion (extremely rare in Alaska), as well as a number of Dall sheep and other wildlife. And after just a few days of trekking, the sight of arctic ground squirrels on the tundra, moose, ptarmigans, as well as glaciers and glacial lakes became almost commonplace.

So common were the ground squirrels that one sneaked away with one of NCOAE field instructor Matt Evans' socks and dragged it half way into his den. Apparently the local rodent was intent on having a sleeping bag of his own.
As the teens gained time on the trail and experience in the Alaskan backcountry, they each confidently packed and carried their backpacks like pros; everything they needed to live from day to day in one backpack each. That is a far cry from the multiple heavy suitcases most of them arrived with – and had to leave behind until the trip was over. Packing up camp each morning eventually became routine, as though they had established their camp habits years before.
They backpacked their way over and through rocky streams, tundra, and reached high mountain passes by accomplishing steep ascents — some over a mile high. Trekking through glacial valleys and into high-walled slot canyons, the group spotted skeletal remains of large animals more than once, reminding them of the dangers always present in wilderness. The payoff was well worth the risk, with views of a landscape that included hearty alpine plant life, jagged black mountain ridges, rock and snow glaciers, and hiking through beautiful green valleys filled with fluffy white clouds.
The participants discovered new levels of confidence during their 20-mile trek. The experience they gained in reaching group goals, interest in contributing to their fellow adventurers wellbeing and in that of their home communities was evident by trip's end.
Among the skills acquired during this adventure:
The students — fresh from gaining wilderness medical certifications — had the tools necessary to help keep each other well in remote places.
Their map and compass lessons taught them how to navigate where there are no trails.
In addition, they learned how to cope better with the types of life decisions that confront all teens, regardless of their nationality. .
Many learned how to cook good meals and care for themselves for the first time ever. And they vowed to use their new skills to cook for friends, family, and college roommates.
A positive sense of community, taking positive action, and making a positive impact in the world is an integral part of what the NCOAE curriculum teaches, and these teens each devised their own plans for improving the communities in which they live!
One student was prompted to write to us about the experience, saying, "Sixteen days in Alaska were sometimes very tough, but after all was done, I felt confident and accomplished. My parents and friends have already noticed a change in me, and I feel that way too. Thank you for the amazing trip and the best instructors I ever had in my life."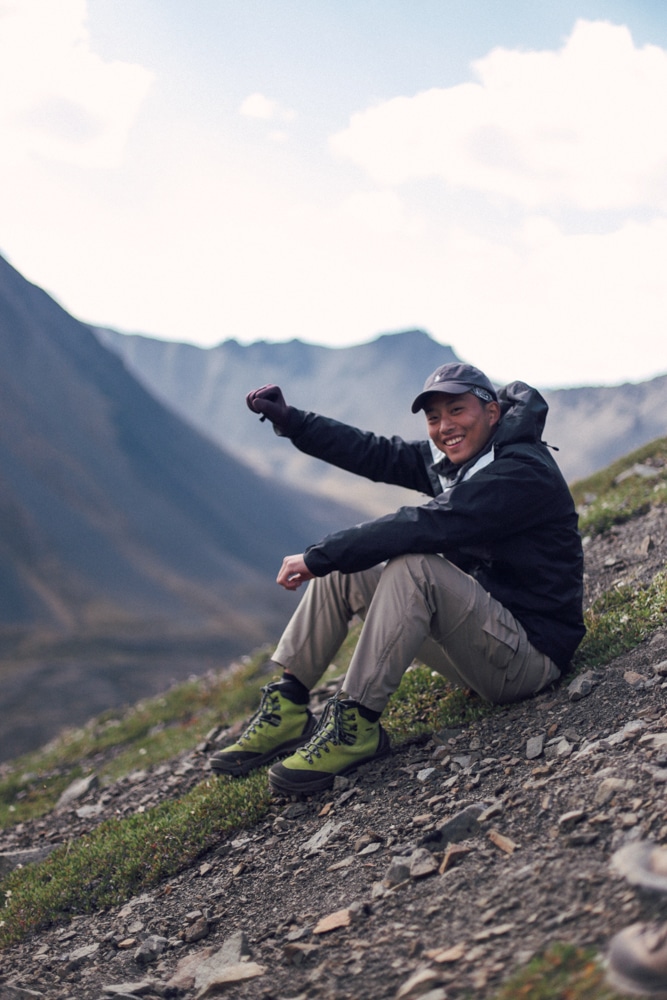 You're welcome!
TALK TO US
Have any further questions about our courses, what you'll learn, or what else to expect? Contact us, we're here to help!