The National Center for Outdoor & Adventure Education's founders Zac and Celine Adair recently returned from this month's Outdoor Retailer Winter Market show in Salt Lake City, Utah, where the buzz inside The Calvin L. Rampton Salt Palace Convention Center was centered around moving the show out of Utah and to a state with "a more friendly view of federally designated lands."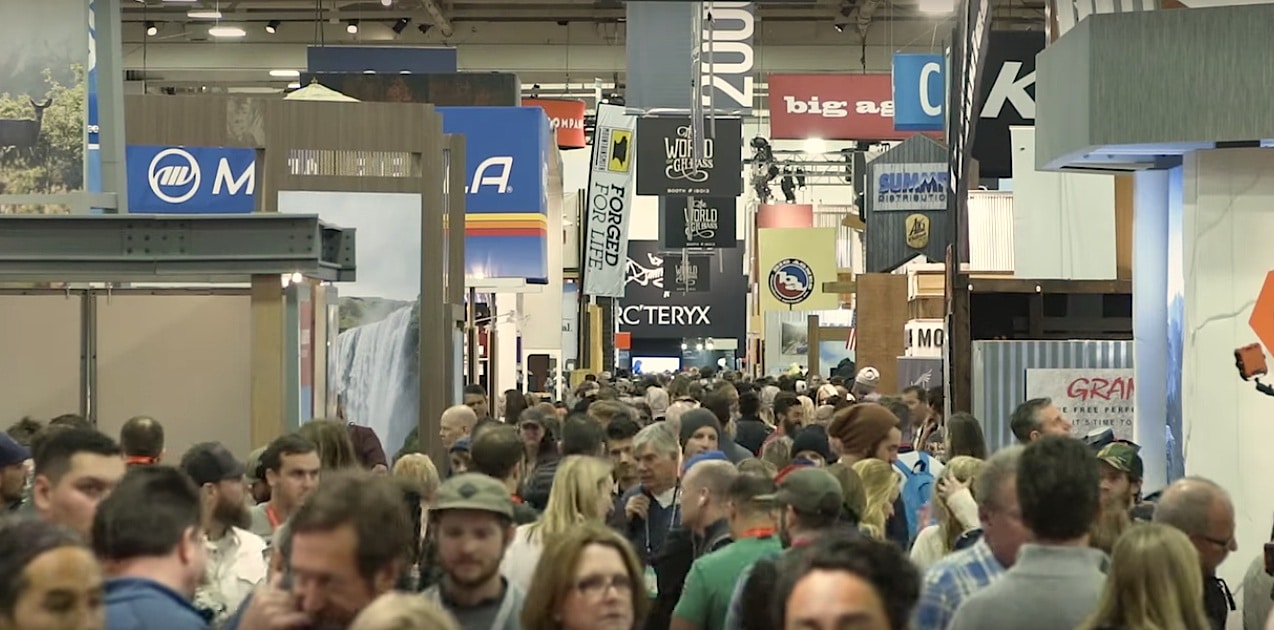 The controversy stems from a yearlong dispute that pits the present governor of Utah, Republican legislators and many residents of the area against environmentalists and dozens of Native American tribal nations.
The argument revolves around determining the best way to conserve and develop the Bears Ears area in southeastern Utah.
Named for a pair of isolated mesas resembling a bear raising its head above the horizon, Bears Ears National Monument encompasses 1.3 million acres of wilderness area between the San Juan and Colorado rivers. This triangle of land is held sacred by a number of Native American tribes, including a coalition of Hopi, Navajo, Ute Indian Tribe, Ute Mountain Ute and Zuni governments.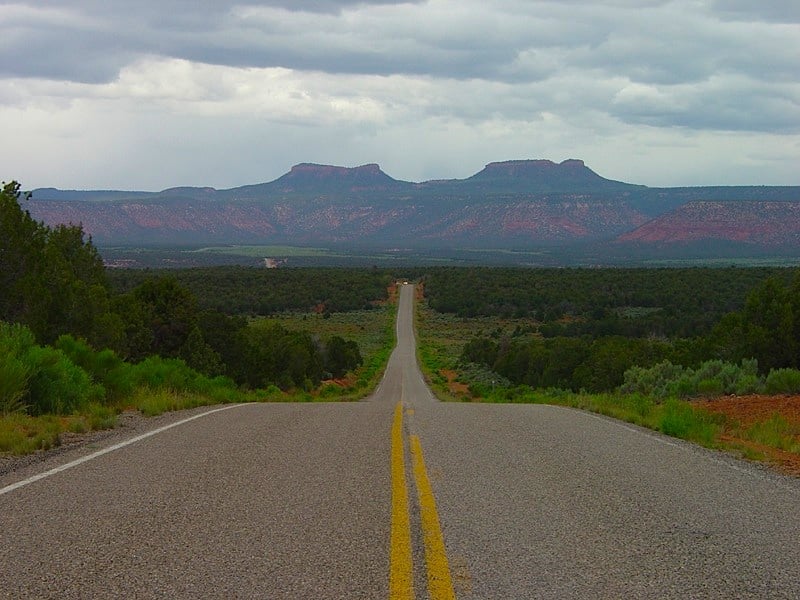 An estimated 100,000 archaeological sites are located (note: link opens a PDF file) — and protected — within the Bears Ears area, including cliff dwellings that date back more than 3,500 years and other cultural sites that are deemed sacred to the half dozen tribes that make up the coalition.
And while nearly everyone involved in this eco-dispute agrees the Bears Ears area should be protected, the extent of management of the land is in question, with many Utah legislators envisioning room for commercial development and fossil fuel extraction in lands adjacent to the area.
For more than four decades, Utah ranchers, residents and lawmakers have fought to exert more state control over these federal lands. These entities urged then-President Obama not to declare Bears Ears a national monument because it would hinder development in San Juan County — an area already plagued by economic issues. They even went so far as to work together in 2012 to propose and pass H.B. 148 in the Utah Legislature, the "Transfer of Public Lands Act and Related Study," which the state's governor signed into law in March of that year.
These mostly Republican legislators argue that locals are far better equipped to manage Utah's wilderness areas than lawmakers far away in Washington, D.C. With that in mind, a pair of Utah representatives hosted a bill last year that would have prevented a national monument designation for the Bears Ear wilderness area.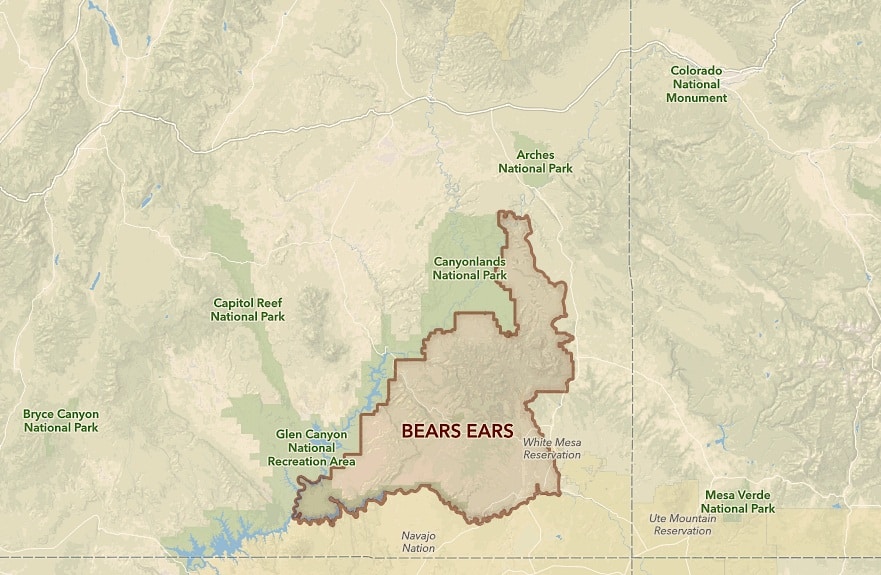 However, environmentalists claimed the Utah bill offered insufficient protection for most of the region's cultural landscape and ignored many of the concerns expressed by local tribes and environmental communities.
This dispute came to a head in the waning days of his administration when in late December of last year, then-President Barack Obama designated Bears Ears as a national monument, using his authority under the Antiquities Act.
And it is opposition to this designation by Utah's governor and a number of state legislators that has prompted some leaders within the outdoor recreation retailing space — including more than 100 manufacturers — to ask these same lawmakers to cease working on legislation that threatens the state's national recreational areas.
To ballast support for continued status of the Bears Ears National Monument, many of these manufacturers and some retailers who annually exhibit and attend the Outdoor Retailers shows in Salt Lake City, are seriously raising the specter of moving the industry's top show out of Utah. Were these manufacturers and retailers to come to a consensus to move out, the impact on the state of Utah would be sizeable.

According to some estimates, the annual Outdoor Retailer Winter Market Show and Summer Market Show draw 50,000 combined visitors and exhibitors to the state, generating about $75 million in direct spending. As a result, outdoor industry leaders — including the industry's largest membership group, the Outdoor Industry Association (OIA) — are calling for a change of venue should Utah legislators continue to battle the National Monument designation and support for oil drilling within the state's five national parks.
Not only are the two outdoor shows threatened, but a nonprofit environmental organization called Center for Western Priorities goes further, publicly releasing a list of "five reasons for avoiding recreation in Utah." That list concludes:
Utah legislators are trying to take local control of all federally managed lands in the state
Legislators have indicated an interest in drilling for oil within the five national parks located in Utah
Elected leaders have shown a lack of respect for Native American tribes and history
One of those elected officials is said to be the leader of the so-called "Anti-Parks Caucus" in Congress, a group said the be interested in selling off public lands for energy exploration purposes
The state's leaders are trying to export a land seizure agenda to other states in the West.
As part of their campaign, the Center for Western Priorities has launched U-Turn Utah, which urges tourists to find their outdoor recreation elsewhere, saying, "Utah's public lands are among our nation's most treasured and most visited. But the entire American West is filled with public lands that are worth your time — and your dollars. Instead of supporting politicians whose policies endanger your public lands, consider making a U-turn to visit any of these spectacular alternatives on your next outdoor adventure."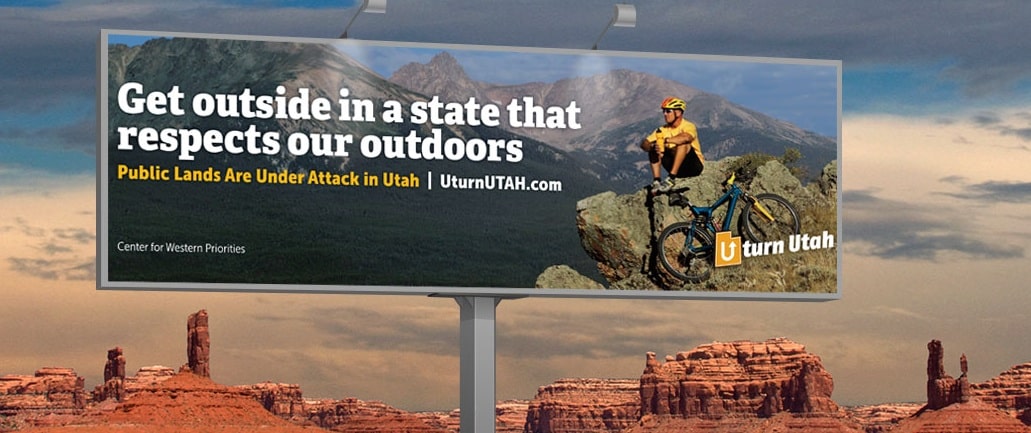 Meanwhile, two reporters at SNEWSnet.com, an independent news service for manufacturers, retailers, suppliers and reps in the outdoor retailing space, quoted Rose Marcario, the CEO and President of Patagonia Works — the holding company for Patagonia, Inc. — as saying she will pull her company out of future Outdoor Retailer shows in Utah if that state's governor doesn't protect the Bears Ears National Monument and the Antiquities Act.
Kevin Boyle, president of Kühl agreed, saying that if Utah continues to battle public lands protection, Kühl (a Utah-based company itself) might pull out of the show. And Peter Metcalf, founder and former CEO of Black Diamond, also expressed dismay in a letter published in the Salt Lake Tribune saying actions by Utah's legislators would "starve funding from federal land management."
Finally, Amy Roberts, executive director of the OIA, penned a letter published by SGBmedia to outdoor manufacturers and retailers, saying that new threats to the environment make it imperative that the outdoor industry joins forces.
"That is why it was incredible for more than 100 leaders from brands large and small — from Appalachian Outfitters to Zumiez — to join REI, Patagonia, The North Face and Outdoor Industry Association in a letter calling on our elected officials to "strongly oppose any proposal, current or future, that devalues or compromises the integrity of our national public lands."

OIA's Roberts said that more outdoor brand leaders are signing on every day, adding, "We invite you to join us and demonstrate the unity and power of our industry.
She also said the OIA supports Rep. Ryan Zinke (R-Mont.) to be the Secretary of the Interior — not only because he doesn't think climate change is a hoax, but because he is opposed to the transfer or the sale of federal public lands.
"We are encouraged by his (Zinke's) views on public lands management, the Land and Water Conservation Fund and climate change," Roberts said. (Note: Read Roberts' open letter to then President-elect Trump and members of Congress to keep public lands public in Utah.)
Also seeking common ground, Tom Adams, director Utah's Office of Outdoor Recreation and the former sales director at Petzl America, wrote an op-ed piece in the Salt Lake Tribune immediately following the Outdoor Retailer Winter Market earlier this month, acknowledging that the semi-annual event does attract thousands of visitors and brings millions of dollars to the state.
Adams wrote, "We hear and value the voices of these community members, and we can't ignore the fact that there are competing ideas about the best uses for Utah's vast and iconic public lands.
"Utah's support for the outdoor industry and outdoor recreation is a four-season effort that extends well beyond the headline grabbing disputes that sometimes flare up over public lands policy. As a state, Utah is consistently working to improve outdoor recreation in our communities."
The State of Utah outdoor rec director said more than 550 industry and community leaders attended three recent outdoor summits, "where we discussed local challenges and opportunities and collected input for the 10-Year Utah Outdoor Recreation Plan. Responsibility, stewardship and sustainability are guiding themes of this plan. We strive to not only to conserve, but to improve what's in our own backyards for decades to come."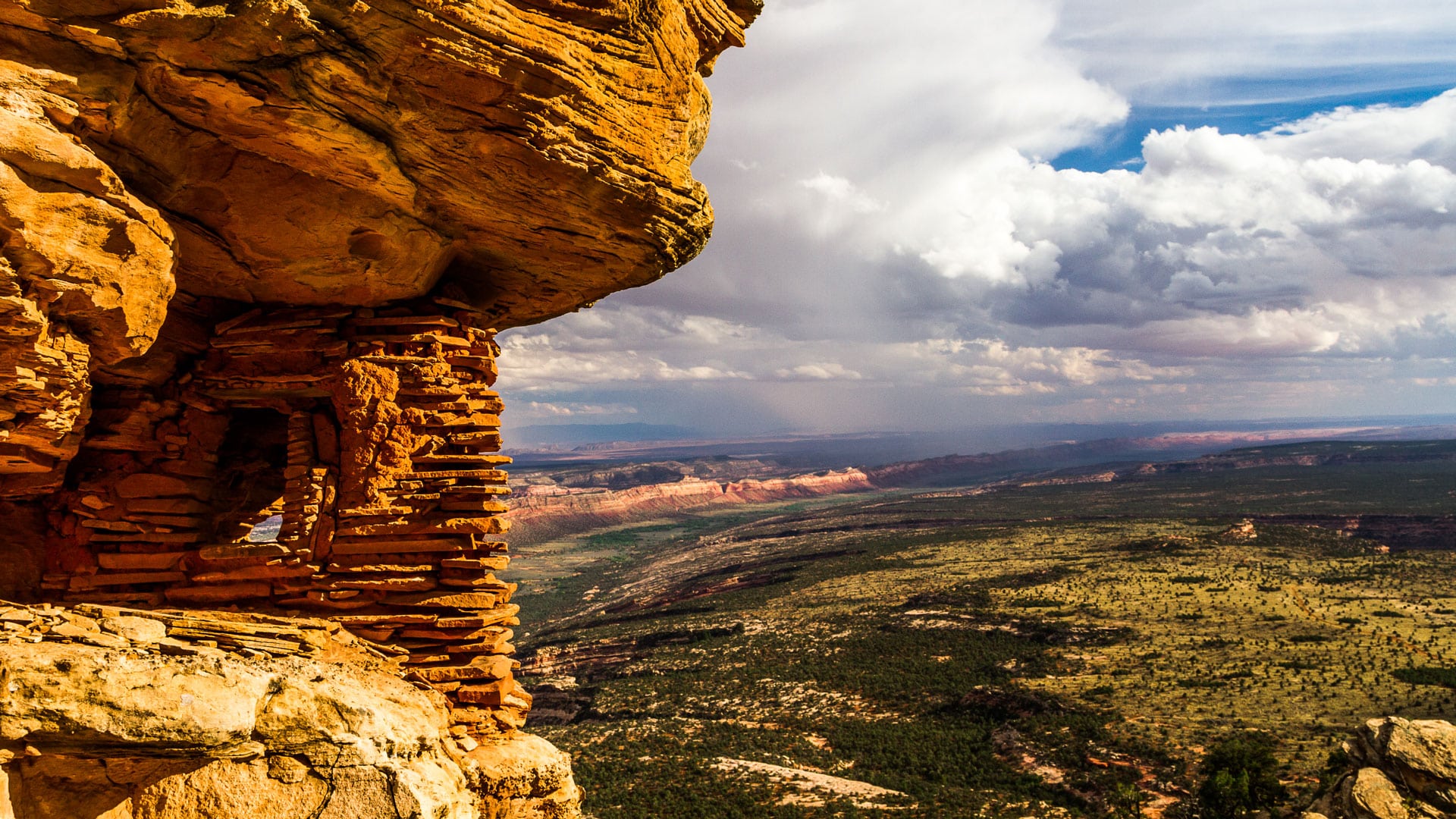 The controversy continues, with the Utah governor and several state lawmakers vowing to seek Trump administration support in overturning the National Monument designation. And just last Friday, Rep. Michael E. Noel, a former career employee at the Bureau of Land Management (BLM), and current Utah state legislator who is reported to be lobbying the Trump administration to manage the BLM, introduced H.C.R. 12. That concurrent resolution calls on Utah's congressional delegation to support legislative actions to "reduce or modify boundaries of the Grand Staircase-Escalante National Monument."
Noel, who has spent the last 15 years serving in the Utah State Legislature, is said to have the full support of the Governor's office in his quest to run the BLM but has drawn the ire of local government watchdog group Alliance for a Better Utah, which in October of 2016 went on record as stating Noel would be disastrous for the BLM.
As for those of us who work at The National Center for Outdoor & Adventure Education (NCOAE), we continue to have a deep appreciation and respect for our brothers and sisters in the manufacturing and retailing sectors of the outdoor industry, and we value the public lands we have access to today.
To us, it matters very little whether we travel to Utah or another state for the Annual Winter and Summer Markets. Truth be told, we'd love it if these events were held in North Carolina, which is our neck of the woods.
That being said, we recognize the efficacy of hosting events such as Outdoor Retailer in locations where the prevailing thought about federally designated lands isn't one associated with commerce and drilling but rather the proper issuing of land use permits to organizations like ours for human-powered explorations that result in a deeper appreciation of wilderness, as well as one's own personal growth and development.
TALK TO US
Have any further questions about our courses, what you'll learn, or what else to expect? Contact us, we're here to help!