At first glance, our website might lead the casual observer to surmise that our organization, The National Center for Outdoor & Adventure Education (NCOAE), is just another run-of-the-mill for-profit business. The kind of outfit where the owners get rich by running adventure-based trips for children from well-to-do families to exotic destinations around the globe. Truth is, nothing could be further from the truth.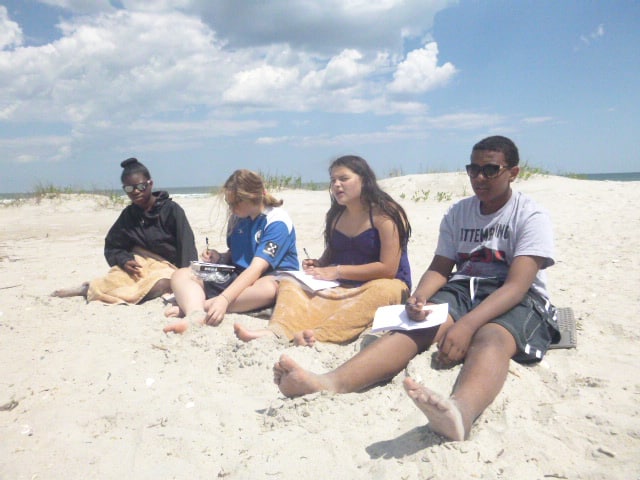 While we welcome anyone — regardless of their socioeconomic standing or means — to enroll in our courses, we take great pride in making all of those courses affordable and accessible to those without means. Oh, and we might add at this juncture that we're a not-for-profit organization. Which means we rely just as much on individual and foundation giving as we do on fees paid out of our participants' wallets and pocketbooks.
Why are going to such lengths to point this out? Robert Balfanz, Ph.D., a research professor at the Center for the Social Organization of Schools at Johns Hopkins University School of Education, said it best when he wrote:
"Poverty is a bear. Its impact on students is both obvious and subtle. The effects of food scarcity, housing instability, and insufficient access to medical and dental care are clear. Poverty also brings an increased exposure to violence, which further shapes student behavior directly and indirectly in complicated and often counter-productive ways. Another characteristic of poverty is living under constant stress, which research is beginning to show has a wide range of negative cognitive, physical, emotional, and mental health effects."
The students who qualify for NCOAE scholarships often have not lived easy lives. A majority of these kids don't have the luxury of living with both parents in the home. In many cases, if they're living with even one biological parent, they're considered the lucky ones. Some of the students who participate in our courses and programs live with a grandparent or an older sibling or are in the care of foster parents.
Some have lost family members to suicide, drugs and jail and to the abyss of poverty and all of its known and unknown associated ramifications.
These events all leave children of significantly lesser means vulnerable to additional attacks on their future, with sexual and physical abuse, drug use and violence just waiting on the sidelines.
Our experience working with this population at NCOAE has shown us that the caregivers raising these grade school and high school age students are swamped with transportation problems, difficulty in paying the rent on time — if at all — and other issues that don't plague more fortunate families.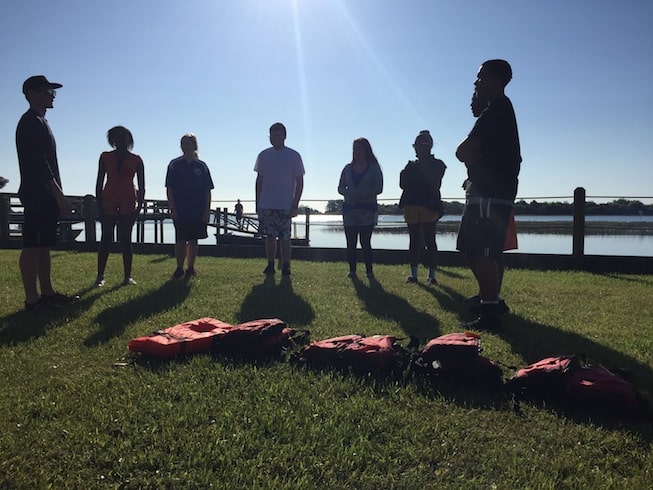 Here's where we can step in. By providing scholarships to youngsters living in poverty, we interrupt a multitude of negative impacts and insert positive and productive impressions to a very high-risk population.
Dropout rates of 16- to 24-year-old students who come from low-income families are seven times more likely than those from families with higher incomes. In North Carolina alone, records show that 16,804 students dropped out of school in 2009-2010 alone. According to the most recent Census Bureau findings, 6,313 youth (under the age of 18 ) in New Hanover County — home to NCOAE's world headquarters — fell below the federal poverty line. And in March of last year, 48 percent of New Hanover Public School students received free or reduced-cost lunches.
There are currently 704 students who qualify as homeless (as defined by the McKinney Vento Act) in New Hanover County. And according the National Drop out and Prevention Center, poverty and dropout rates are inextricably linked. Children living in poverty traditionally have a higher number of absenteeism or leave school all together.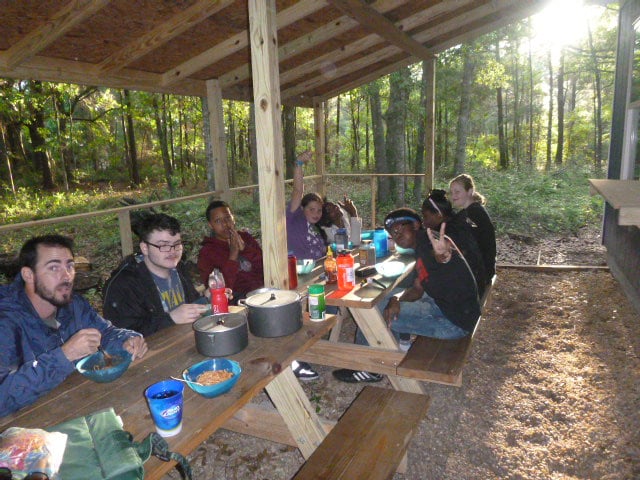 However, NCOAE's adventure programs have proven to increase the skills and resources needed for these youngsters to excel academically and interpersonally. Since 2010, we have been able to provide 122 students living below the poverty line or who are chronically homeless with full and partial scholarships that enabled them to participate in our outdoor and adventure-based backcountry courses.
And much of the credit for those "scholarships" has to go to The Eshelman Foundation, Pender County Schools and New Hanover County School's McKinney Vento Funds.
This year brings the potential of enhancements to these types of opportunities — this time around benefitting qualifying students from the Cape Fear Area. We have been actively seeking grants and raising funds for our new Education Without Walls (EWW) program, which offers free year-round adventure expeditions to students who qualify.
Once enrolled in EWW, students participate in at least one expedition a month for 12 consecutive months. Each of these outings last from three to 16 days. During their time in Education Without Walls, students are exposed to a core curriculum that uses experiential hands-on education to address the environmental sciences (e.g., geology and oceanography), interpersonal development (e.g., conflict resolution and decision making), and the development of outdoor technical skills (e.g., backpacking and surfing). EWW graduates also become certified in CPR and First Aid.
If this sounds at all like something with which you'd like to become involved, we're actively seeking your support. Here are a few of the ways you can help:
Sign up for and use Amazon Smile: It's really simple. You shop. Amazon gives. When you shop at http://smile.amazon.com, Amazon will donate a portion of the total cost of your purchase to your favorite charitable organization. Of course, we're hoping that when you sign up you'll name The National Center for Outdoor & Adventure Education as your favorite charitable organization.
Make a tax-deductible donation online: Donate to the Adventure of a Lifetime campaign (benefiting NCOAE) on GoFundMe.org at http://www.gofundme.com/ncoae-ouryouth
Host an NCOAE get-together at your home: You invite your friends and colleagues — especially those interested in the outdoors and youth-related causes — and we'll give a short presentation at the end of the night about supporting a great cause.
Donate your used outdoor gear: We're always on the lookout for quality gear, including backpacks, sleeping bags, technical outdoor clothing and more.
Serve on our board of directors or on one of our committees: Servant leadership is more than just a buzz phrase; it's essential to our very existence. If you possess leadership skills and vision and don't mind participating in meetings that occur indoors, we'd love to see if we're a match.
Curious to know more about supporting our work and making outdoor experiences available to more of our local youth? Just give us a call at (910) 399-8090 and ask for Celine, our director of operations, or Zac, our executive director.
TALK TO US
Have any further questions about our courses, what you'll learn, or what else to expect? Contact us, we're here to help!