Say what you will about global warming, climate change and other hemispheric anomalies, but there's no question in anybody's mind that a Category 4 hurricane is making a direct bullseye run at Wilmington, N.C., and The National Center for Outdoor & Adventure Education (NCOAE) headquarters facilities.
The good news is that our staff have all become bona fide experts in matters related to risk management. Our co-founders Zac and Celine Adair — along with the rest of our hometown administrative team — are hard at work preparing our coastal headquarters for a direct hit from this latest storm which you can track online through the National Hurricane Center.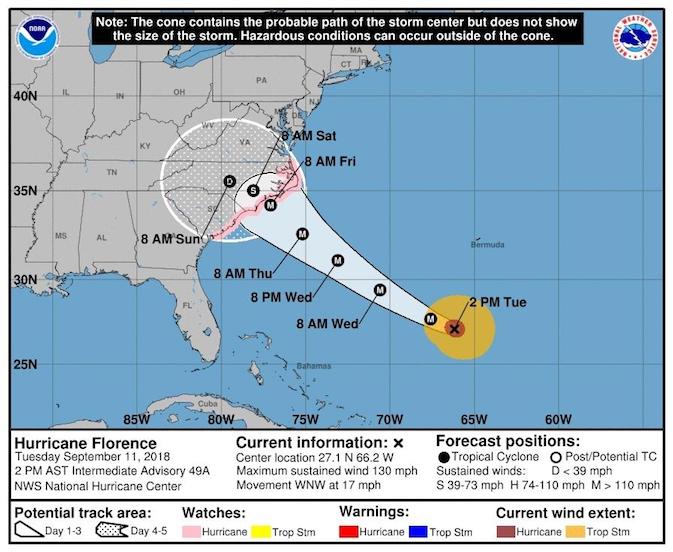 Here on our campus, NCOAE staff has spent the last 36 hours preparing for the worst possible outcome — a direct hit. Buildings have been boarded up, all outdoor furniture and materials capable of being turned into life-threatening projectiles have been removed from the property, which 'as the crow flies' is located just a mile from the Carolina coastline.
NCOAE vans have been packed up with a lot of our organization's essential gear and other items and shuttled miles away and safely stored. And all of our organization's computers and other valuables have been removed from our administrative offices and stored off-site for safe keeping.
When everything is stored, and the hatches are battened, our co-founders Zac and Celine Adair, along with their son Sawyer, plan to head south to an area just outside of Jacksonville, Fla. Why there? Because we believe coming back into southeast N.C. — and Wilmington in particular — from that direction will be easier than trying to make our way back from inland N.C. or points north. Again, we're experts at this and we remember the nightmare traffic on the return trip following Hurricane Irma a year ago.
Our team is caravanning with some friends and local family. Because that's just the NCOAE way. As Hunter S. Thompson once wrote: When the going gets weird, the weird turn pro!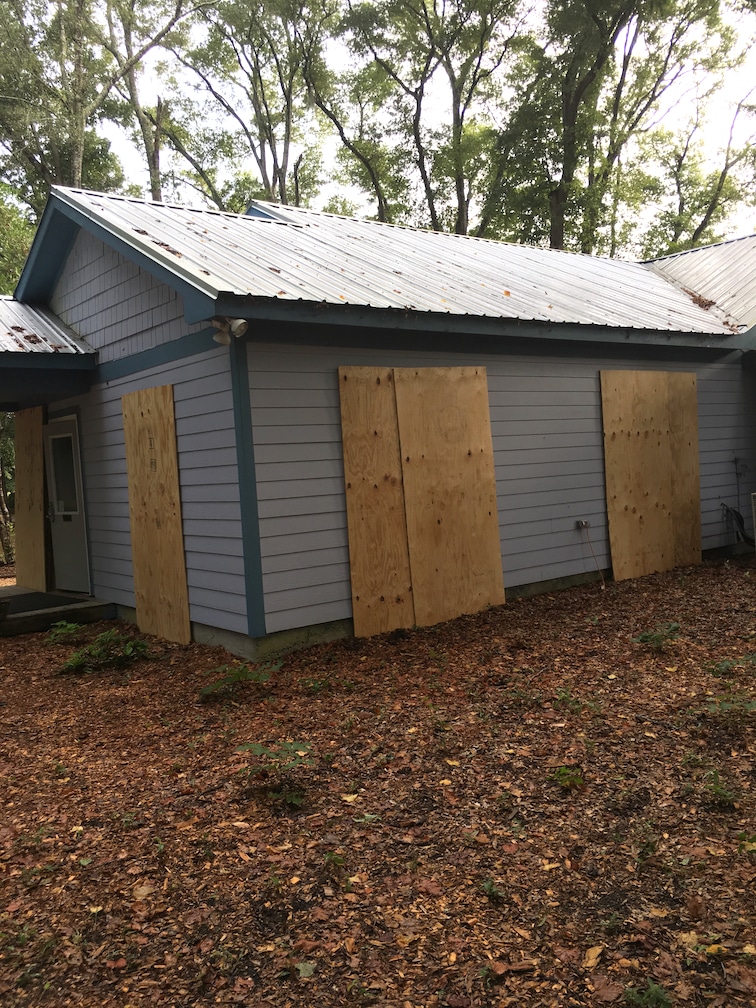 As for current classes, students who had been on campus wrapping up their 23-day Advanced EMT (Bridge) training (A-EMT) have already left the area and are safely making their way home. They are all scheduled to return next weekend to complete what remains of their training. In addition, all students registered for upcoming course and trainings have been contacted and arrangements have been made for their programs post-storm.
On its current trajectory, Hurricane Florence looks like she will arrive on our coast late on Thursday, bringing along record-setting storm surges, rains heavy enough to cause extensive inland flooding, and the potential of downed power lines for days after her departure.
We will report back following the hurricane hoopla with an update. Meanwhile, get out, stay safe and stay dry.
TALK TO US
Have any further questions about our courses, what you'll learn, or what else to expect? Contact us, we're here to help!