Blog
Wilderness
Mother Nature Requests a Non-Disclosure Agreement on Secret Spots
You've just finished packing up your gear and made sure that your favorite secret camping spot is in better shape than when you arrived. You've disposed of your waste properly and minimized your impact.
Suddenly, someone stumbles out of the tree line with a couple of sidekicks, tosses down a backpack and pulls a smartphone out of their cargo pants.
Two dozen photos and a short video later, all three cram their cell phone back in their shorts and excitedly speak how pristine the spot is. "This is great! And there's hardly anybody here," one of them says to another. "I can't wait to post this stuff on Instagram and show everybody where we camped this weekend!"
With the advent of texting, tweets, drones with really good cameras, and phones that can take and post 12-megapixel photos and 4K video — along with their coordinates — it's obviously past time to consider a nondisclosure agreement for Mother Nature's treasured and off the beaten path locations.
The simple fact is wilderness (and the backcountry in particular) is taking a beating. And we all know what happens when Mother Nature isn't happy.
Scientists Battle Location Giveaways on Social Media
Here's a real-life example of why nature needs a nondisclosure agreement. I was guiding a research scientist on a trip to find an ancient bald cypress tree for his research. We spent hours paddling around to find the old tree, and when we did, the scientist wrote down the coordinates. He didn't even share those coordinates with me in fear I might geotag a photo and post it online.
When I asked him to explain his clandestine actions, he told me that an enormous amount of damage has been done to ancient trees because coordinates have been posted along with pictures. He now refuses to geotag any of his posts.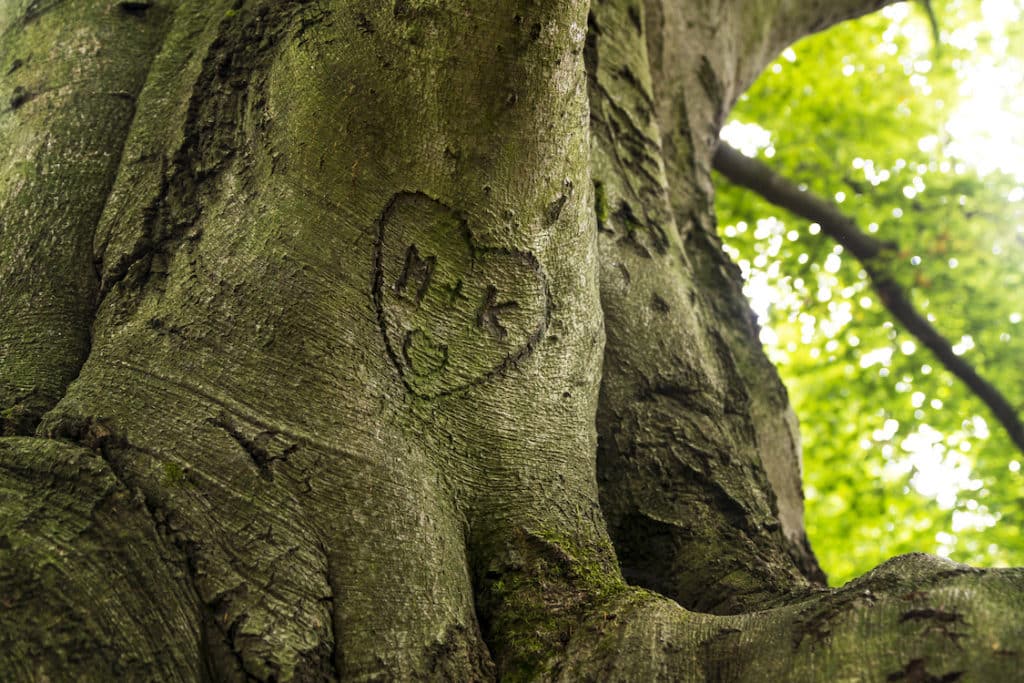 And he has an excellent point. Close your eyes for a moment and picture that favorite spot that you found in your local woods, secret climbing crag, or untapped surf location. Now imagine dozens of billboards advertising those treasured spots, each boasting a million views and offering exact directions to each.
I can hear your screams from here. Can you hear mine? You would be angry on a volcanic level.
Which brings us to the seven principles of Leave No Trace, a great guide of behavioral expectations while engaging in the outdoors, interacting with wildlife and other visitors.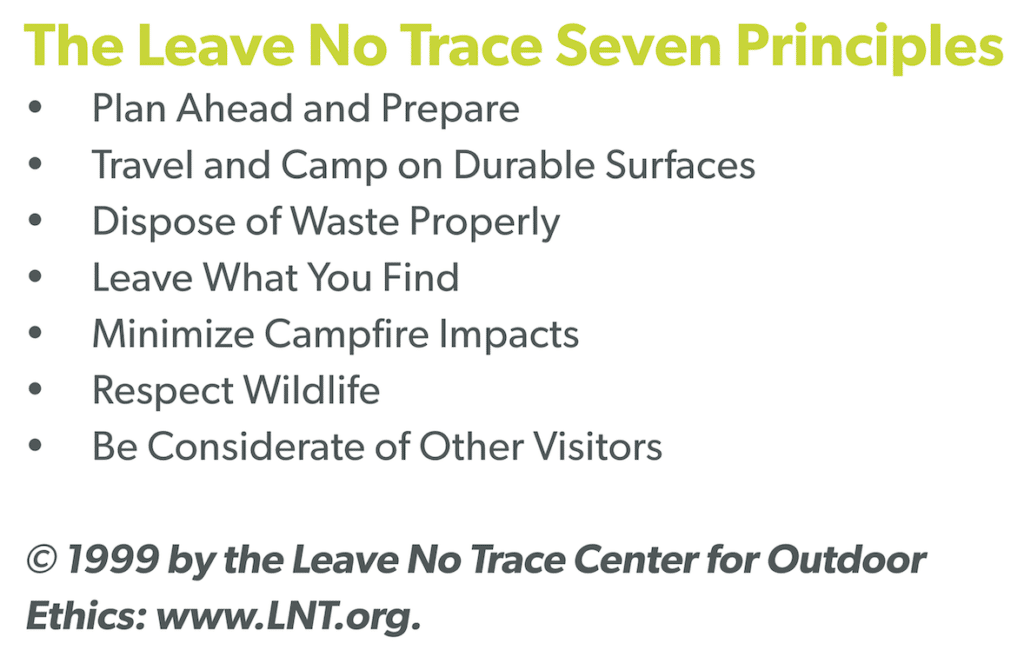 Maybe it's time for an 8th guiding principle:
"Use social media in alignment with LNT principles."
With that in mind — and following our proposed non-disclosure agreement with Mother Nature — we should think before we post. Go ahead and post a beautiful picture. But leave the location a mystery. Show respect for future visitors that might happen upon the area. Let it be found by accident and seen in its untouched beauty.
Not convinced of the need for non-disclosure agreement? Let's look at Leave No Trace guiding principle number two:
"Travel and camp on durable surfaces." 
Poke around on the internet and you'll find plenty of consumer-curated pictures, posts, and videos of beautiful wild areas, as well as similar images in glossy magazine advertisements and automobile commercials. Look a little closer. Is that tent on the edge of a cliff, crushing wildflowers? Is that cyclist really creating a rooster tail spray of loam while skidding? Is that "eco-friendly" automotive company driving off-road in a way that's profoundly harmful to the environment and wild places it proclaims to care about as much as you do?
I think we also need to keep in mind that many of the important wilderness lands in this country are or have been the homes and sacred areas of indigenous people. What we should do before posting a photo is to consider this: Are we going to attract visitors to areas that belong to others? Are we drawing people to an area that maybe hasn't seen a lot of visitors and cannot afford the exploitation.?
While you ponder all this, consider your own NDA with Mother Nature. It can be worded something like this:
Non-Disclosure Agreement with Mother Nature

This Non-Disclosure Agreement is created on <insert date here> between Mother Nature and <your name here> (hereafter "I," and/or "my").

During my discovery of and relationship with Mother Nature, Mother Nature may share a substantial amount of Confidential Information with me. The definition of Confidential Information is any information that includes location, directions to said locations, and/or techniques for accessing such locations.

As a result, I fully understand and accept that the maintenance of such location information in strict confidence, and the confinement of its occasional and responsible use, are of vital importance to Mother Nature.

By signing below, I agree to hold and maintain the Confidential Information in strictest confidence for the sole and exclusive benefit of saving wild places.

This Agreement shall be governed under the laws the Earth.

(Sign and date here).
If you are not familiar with the seven principles listed above and would like professional training and certification for them, please visit the outdoor education courses section of our website where you can learn about our trainings and then practice leaving no trace in the real world (NDA not required).
————
About the Author: Stephen Mullaney is the Director of School Partnerships at The National Center for Outdoor & Adventure Education (NCOAE). He has worked domestically and internationally with schools, organizations, and wilderness programs. His classrooms have ranged from dilapidated trailers at overcrowded, underfunded  schools to the Himalayan mountains and everything imaginable in between. His past students include gang members/prisoners, education majors, college and university professors, and pioneers in the field out outdoor and adventure-based experiential education. Stephen's philosophy is to focus on the development of positive working and learning environments. He brings more than a quarter of a century of education experience and understanding of human nature to any organization, whether it is an education institution or a private company. His writing has appeared in adventure sports/education journals, magazines and on the web. Stephen prefers to arrive by bicycle and sit in the dirt.
TALK TO US
Have any further questions about our courses, what you'll learn, or what else to expect? Contact us, we're here to help!