Blog
Conferences
NCOAE Recommends — 2022 Outdoor Industry Conferences and Summits
The health pandemic has had an enormous impact on the outdoor education and adventure programming industries, not to mention those who thrive on human-powered outdoor recreation.
Our industry-sponsored conferences and tradeshows especially suffered as a result of strict, but often necessary local and state mandates about social distancing and public gatherings. And now that those precautions have mostly been lifted — with industry confabs back to in-person events for the first time since the COVID-19 pandemic started in February of 2020 — it's time to get back into the full swing of in-person conferences and trade shows.
If you're an outdoor industry professional, or you would like to work in outdoor education or adventure-based programming, you might want to check out the conferences and industry events highlighted in this post.
Attending in-person professional gatherings allows you to learn about what's changed and what's trending for our profession, participate in activities and discussions relating to the profession, and network with your peers.
Here then is a list of upcoming conferences, summits and gatherings that are worth checking out for 2022:
The Outdoor Economy Conference seeks to connect company CEOs, conservation leaders, federal agency personnel, local and state park personnel, and economic developers to focus on what conference organizers believe matters both now and in the future.
This year, there are four separate conference tracks to explore, including:
Sustainable Outdoor Recreation Tourism
Outdoor-driven Economic Development
Balancing Conservation and the Outdoor Economy
Responsible Outdoor Product Innovations
4th LGBTQ Outdoor Summit — April 1-4, 2022, in Shepardstown, W.V.
Founded in in 2017 with the objective of gathering 40 attendees, the inaugural Summit in Seattle exceeded all expectations with more than 140 attendees, 16 speakers, and 18 sponsors. Since its first year, the Summit has hosted 61 speakers, as many workshops and almost 500 attendees — all focused on creating connections and amplifying the experiences of stories of the LGBTQ community in human-powered outdoor recreation and beyond. For 2022, summit organizers are focusing on two main concepts: connection and joy.
Capped at 500 attendees, the National Outdoor Recreation Conference (NORC) is hosted by the Society of Outdoor Recreation Professionals (SORP). This conference gathers recreation resource planners, land managers, organizational partners, researcher, consultants, and leaders in outdoor recreation from all over North America. This year's focus is "Outdoor Recreation: Solutions for Transformation." Also, SORP provides scholarships to students and new professionals to facilitate participation in the conference and to help foster the next generation of outdoor recreation professionals.
This year, the OIA Summit seeks to convene outdoor business executives, community-based partners, policymakers, and other influential voices for an intimate two-and-a-half-day event to collaborate and commit to act on the most pressing issues — and greatest opportunities — of our time: climate change, inclusion, and outdoor equity, with intentional focus on their inherent intersections with the outdoor economy.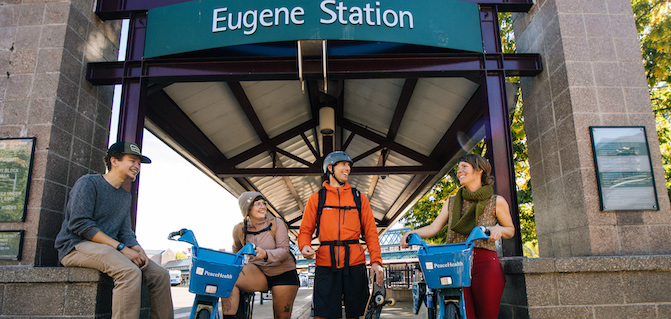 The Adventure Travel Trade Association (ATTA) hosts this three-day industry conference focused on collaborative learning, solution ideation, and making sure attendees return home with meaningful ways to change the world for the better. One of this year's highlights includes a "Day of Adventure" before the conference kicks off, offering attends the opportunity to explore the Eugene area.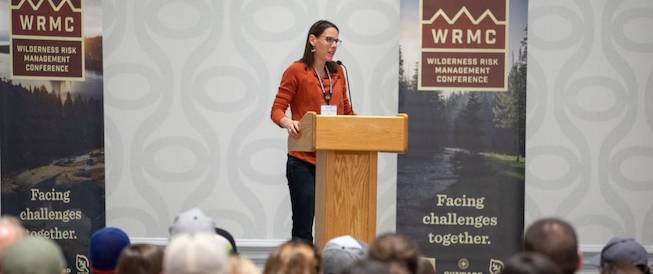 The Wilderness Risk Management Conference (WRMC) — a collaboration between NOLS, Outward Bound USA, and the Student Conservation Association, in partnership with the WRMC Steering Committee — offers attendees the opportunity to learn about practical risk management skills, network with others in the outdoor and adventure programming industry, and share field and administrative techniques.
This year's focus is on sustainable tourism, with the Summit theme convening around the elements of fire, water, air, and earth.

This year, AEE is celebrating its 50th anniversary by "(Re)-Imagining the Future" — with a hybrid approach to conferencing. Attendees can choose to participate in-person or online. Known for its ability to connect outdoor and experiential educators, this year's conference will support attendees in their quest to learn more about how outdoor and adventure-based Experiential Education is facilitated, shared, and studied.
The America Outdoors Conference & Outfitter Expo is one of the best national gatherings for outfitters and guides and outdoor recreation providers and their staff. When attending this conference, you benefit from three days of industry content, all of which is crafted to help your outdoor business tackle challenges in the areas of marketing, risk management, operations, and leadership.
TALK TO US
Have any further questions about our courses, what you'll learn, or what else to expect? Contact us, we're here to help!