If you're really interested in making the wilderness your home office, there are few programs that can get you started that are as basic and important as our Leave No Trace Trainer Course.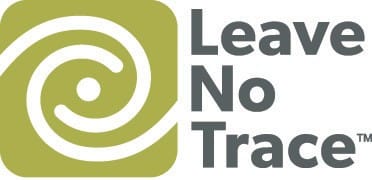 Even if you have experience as a wilderness guide or outdoor educator, this two-day training gets you to a point where you can enthusiastically acquire, endorse and practice the seven principles that make up the successful Leave No Trace (LNT) philosophy.
Best news yet: We've still got space available for our Sept. 4 and 5 LTN Trainer course, which takes place in Wilmington, N.C. We've worked with LNT to ensure this course is ideal for educators, guides, agency employees and other outdoor education professionals. Successful graduates gain skills to teach Leave No Trace techniques and ethics to their co-workers, clients, friends and family.
Ours is a short and simple course — unlike the more advanced Master Educator LNT Training. And that's not a bad thing, because as a result, it's much less expensive. For $145, we'll teach you how to develop skills and techniques that will enable you to help others leave a minimum impact when entering and departing wilderness areas.
That's 16 hours of outdoor ethics — taught in a pristine setting in at The National center for Outdoor & Adventure Education's headquarters in Wilmington, with all the fun, food and fireside chats such an endeavor entails. Let's face it: You can't stay at home for that cheap.
The seven principles of Leave No Trace that we'll be imparting to you during this two-day wilderness training include planning ahead and preparing; traveling and camping on durable surfaces; disposing of waste properly; leaving what you find; minimizing campfire impacts; respect for wildlife; and being considerate of other visitors.
Upon your return from the North Carolina forests, you'll be certified as a Leave No Trace Trainer by the LNT Center for Outdoor Ethics. That means you'll be able to run your own Leave No Trace Awareness workshops — preparing all wilderness explores to practice only the best outdoor ethics.
Sing up or lean more about this North Carolina LNT Trainer Training today.
TALK TO US
Have any further questions about our courses, what you'll learn, or what else to expect? Contact us, we're here to help!