Crack, pop, pop, hiss. The campfire audibly confirms its presence as a contented audience sits around the pit, absently staring into the infinite colors created by the dancing flames.
When fire restrictions aren't in place, campfires have always been a centerpiece for backcountry gatherings; a time and place where learning, cooking, impromptu singing, occasional horseplay and long descriptive stories punctuate comfortable stretches of silence.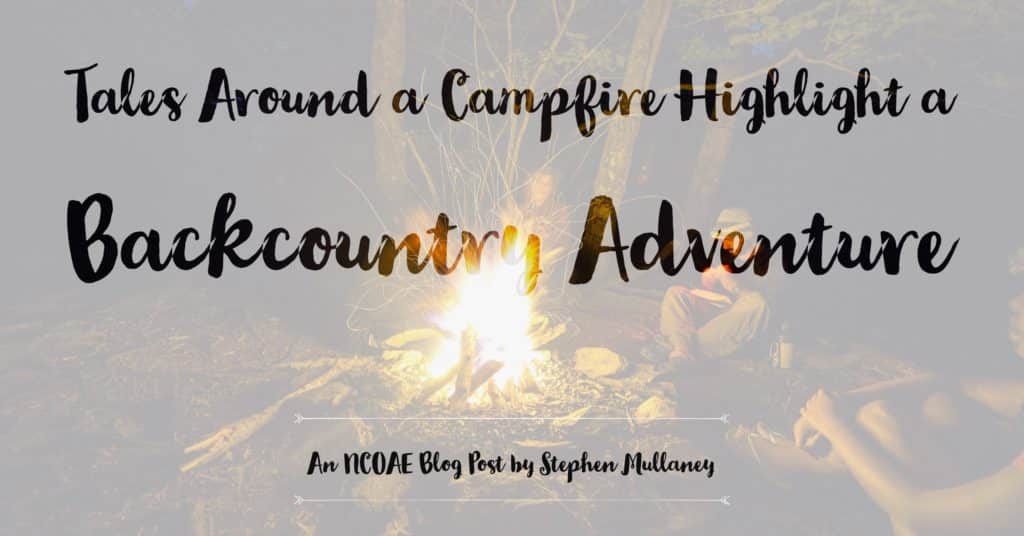 But it's the stories told around a campfire that are often among the most memorable portions of any wilderness outing — especially when one or more participants has some stories to tell and the ability to tell them well.
A few years ago I had the good fortune of leading a group of students on a trip that combined paddling, climbing and hiking. The weather was great for about 10 percent of the trip, which means the other 90 percent tested our resolve. As a result, our itinerary had to be adjusted for conditions and safety.
While I have witnessed first-hand how bad weather turned many a backcountry adventure into a disaster, for many reasons, this particular outing was an outstanding success. Why? Because there was a student on the trip who was a skilled storyteller.
Graham had an arsenal of good stories on the tip of his tongue. He could go scary, funny, reflective or informative. You name the mood and Graham had a story that matched that mood. Even better, he could place our moods on a higher plane.
One night, after finishing up dinner, our lessons and camp chores, students came over to the fire to get warm and Graham started to tell a story. The group became mesmerized. After the tale was told, there was silence all around. And then someone said, "Tell another." Graham did just that.
This became a nightly ritual that also turned into an afternoon event under the group tarp while Mother Nature unleashed her worst on us. Later, heading downriver in canoes, Graham was king, verbally taking us somewhere else while at the same time getting us to where we needed to be — happy and bound together as a group.
As you read this, perhaps with the wind blasting its wintery breath at your windows or the snow piled so high you are relegated indoors to your favorite chair, consider learning some stories to tell around a campfire a few months from now.
To help you out, we've provided a few story-telling resources for you to check out online:
Hopefully, these sites will give you some ideas for creating your own campfire tales. And keep this in mind: Tales are just that. If you can embellish a story to make it more scary, or humorous, or interesting — go for it. It's like properly seasoning a meal. A dash of exaggeration can't hurt.
– – – – – – – – – –
About The Author: Stephen Mullaney is the staff development director at The National Center for Outdoor & Adventure Education (NCOAE) in Wilmington, N.C., where he is responsible for the training and education of NCOAE's field instructors. He is a member of the North Carolina Association of Educators (NCAE) and has taught within the Durham, N.C., public school system. Stephen received his undergraduate degree in English from Framingham State University, and his Master's Degree in Education from North Carolina Central University.
TALK TO US
Have any further questions about our courses, what you'll learn, or what else to expect? Contact us, we're here to help!