If you're a regular reader of our blog, you may recall that Education Without Walls (EWOW) began more than a decade ago here at The National Center for Outdoor & Adventure Education (NCOAE).
Today, EWOW has become a successful organization — a self-sustaining not-for-profit complete with its own administrative staff, board of directors, programs, and funders… all of which are focused on providing academic and life skills guidance for motivated teens with financial need.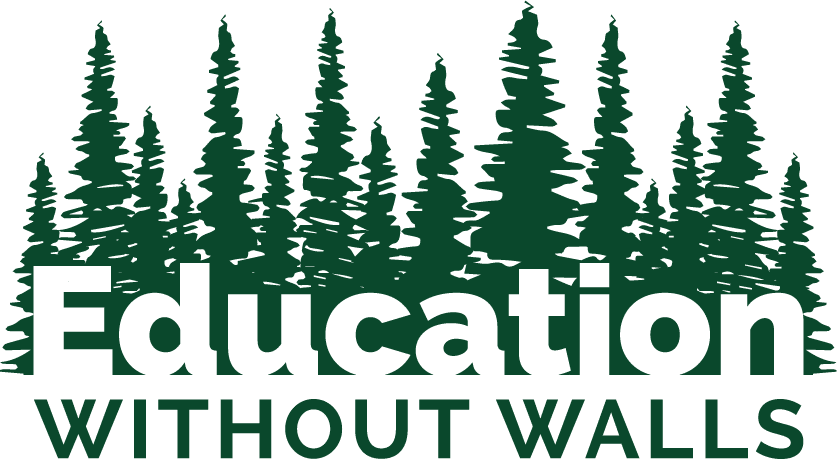 With that as background, the rest of today's post focuses on what this fledgling organization has been up to since spinning off from NCOAE, and what's on its horizon.
The Big 24
The organization's first big fundraising event — The Big 24, which aims to raise enough funds to award one-year scholarships to 24 deserving students — begins this Sunday (Aug. 15) and runs through Oct. 15, culminating with a first-ever "Evening Without Walls" fundraising event.
For information on The Big 24 and how you can help, please The Big 24 webpage or contact EWOW's Executive Director, Celine Adair, MA, LMFT by email or by calling (910) 515-9157.
Summer Expeditions
Education Without Walls has always been focused on merging meaningful outdoor adventures with ongoing mentorship to assist aspiring students in identifying and accomplishing their academic and personal goals and objectives. For instance, EWOW teens recently participated in a 10-day summer expedition led by NCOAE field instructors to Pisgah National Forest, where they explored the wilderness, hiked to waterfalls, climbed mountain peaks, and partook in outdoor, environmental, and leadership activities.
Like most aspects of life, the health pandemic of 2020/2021 prompted the organization to take a fresh look at its programming. And as a result, EWOW now has several exciting variations for the 2021-2022 program year. Without question, all are targeted to directly heighten the students experience both at home and in the wild. For example:
Student Interns: One of EWOW's first acts this program year was to hire a pair of high school seniors for the organization's "young leader" internship program. These two students have each completed four years of programming with Education Without Walls, including this summer's expedition. In addition, both interns — Nikita and McKinley — have demonstrated great commitment to their own personal and academic growth, as well as strong leadership skills developed during past wilderness expeditions. Next, they will be learning about the various administrative tasks that are essential to running the EWOW offices, as well as supporting field instructors at NCOAE during EWOW's day trips and overnight expeditions during the school year. Their internship will culminate as trip assistants during 2022's summer wilderness expedition.
2021-2022 Events: In addition to providing year-round mentorship, EWOW students will participate in a number of outdoor activities throughout the school year. These include:
A September 2021 trip to Carolina Beach State Park, where EWOW's interns will help facilitate games and activities
A November 2021 trip to a local beach, where EWOW students will complete a service project — picking up trash from the sand and surf line — before learning about the growing sport of disc golf
An overnight camping trip in March 2022 in the Wilmington, N.C., area
A paddling trip to

North Carolina's Shark Tooth Island

in May 2022
Education Without Walls students will also head into the wilderness again next summer with NCOAE field instructors for 10-day outdoor expeditions in the Pisgah National Forest. There, they will participate in lessons focused on outdoor skills, environmental science, and interpersonal relationships while backpacking, camping, paddling or rock climbing, and surfing.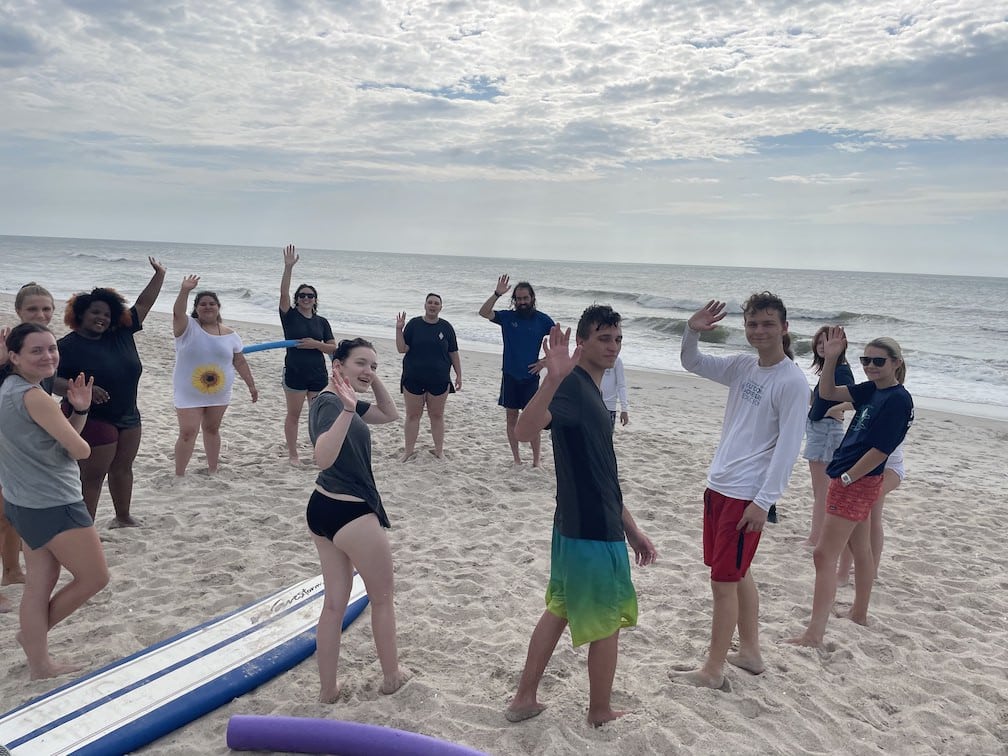 To make a difference in a deserving teen's life, please visit the Education Without Walls website, where among other things, you can make a tax-deductible donation and opt-in to receive the organization's eNewsletter.
TALK TO US
Have any further questions about our courses, what you'll learn, or what else to expect? Contact us, we're here to help!