In ecology, "sustainability" refers to one's capacity to endure. It's how biological systems remain diverse and productive for very long periods of time. The notion of sustainability applies also to not-for-profit organizations, and in our case here at The National Center for Outdoor & Adventure Education (NCOAE), to our ability to attract and retain support that allows us to offer scholarships to youth interested in participating in our programs.
With that as a backdrop for today's blog post, we're pleased to announce that Vertex Railcar and Vertex Outreach Services has again decided to provide $15,000 in funding for Education Without Walls (EWW) — NCOAE's scholarship supported adventure program for local youth whose family income often falls below the Federal poverty level.
Vertex's donation, which is the second we've received over the last year, will allow us to support 50 students participating in EWW. To say we look forward to partnering with Vertex on this and other initiatives that benefit deserving youth in our hometown of Wilmington, N.C., is a major understatement.
But wait, there's more…
Vertex's employees — who volunteered their time last July to help with a sprucing-up project at NCOAE World Headquarters in Wilmington — pulled together a supplies drive for EWW students. As a result of their generosity, we now have shoes, socks, underwear, jackets, gloves, and pens and notebooks for our scholarship students to use both when they're with us in the backcountry and at home.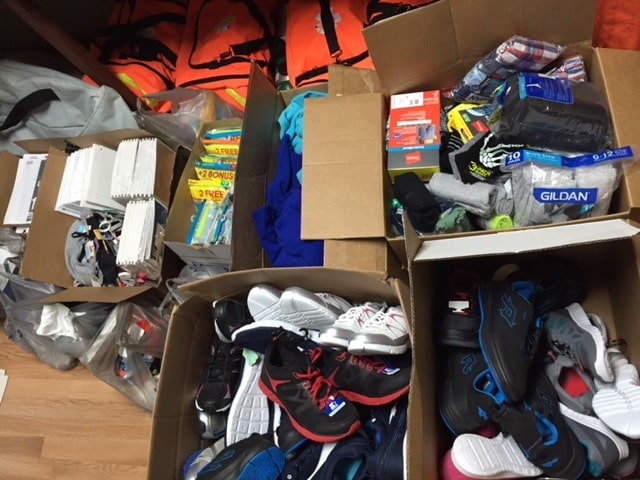 There's a saying that goes something like this: "People should support what they've helped to create." We're not sure who said it but it seems like the good folks over at Vertex and Vertex Outreach Services live according to that very sentiment.
Thank you, Vertex!
TALK TO US
Have any further questions about our courses, what you'll learn, or what else to expect? Contact us, we're here to help!