Here at The National Center for Outdoor & Adventure Education (NCOAE), we're known nationally and around the world for our consistency in producing highly impactful backcountry climbing, backpacking, kayaking and other outdoor adventures of an educational and team-focused nature. Our highly trained and experienced outdoor educators, field guides — along with our wilderness medicine and EMT instructors — present hands on training and guidance that vastly improve our students' technical outdoor and wilderness medical skills.
That's because all of our instructors and guides are experts at adapting to every scenario — whether that's in a wilderness or urban setting, presenting each of our students and participants with endless opportunities to not only succeed, but to excel at whatever obstacle confronts them on the trail or in the medical training field guides.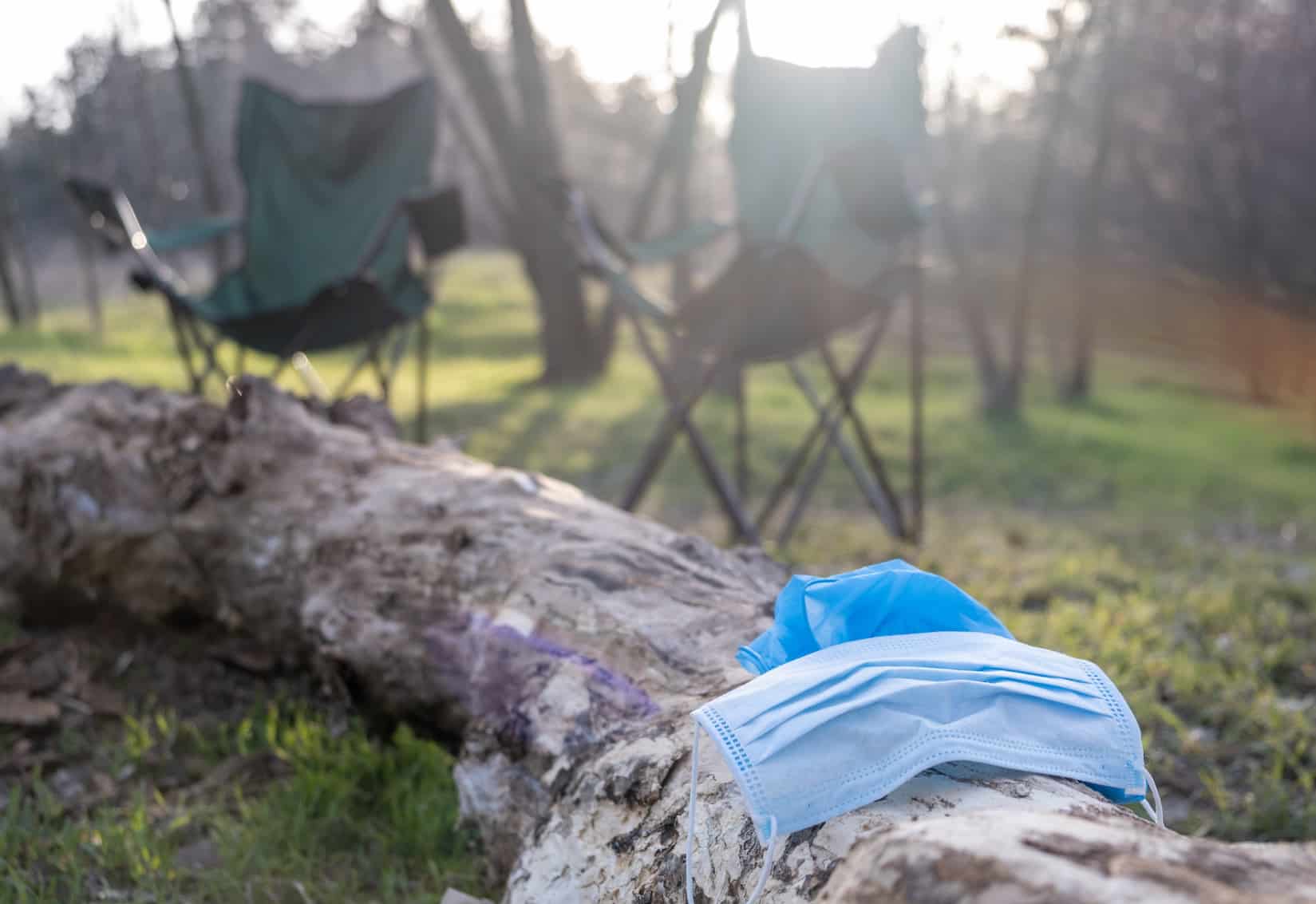 To that end, our business currently finds itself in the same situation faced by every other educational organization on the planet: managing our affairs at a time when the virus named "SARS-CoV-2" and the disease it causes, coronavirus disease 2019 (COVID-19), is impacting every single aspect of the world economy. How we're handling the problem is much like what we do on the trail. We've chosen to look at this uncertainty and chaos as an opportunity by seeking out the best solutions and maneuvering around and past what is undoubtedly nothing short of a global health catastrophe. In particular, we want you to know how we're meeting the challenges with regard to our educational training and programming.
For example:
Hybrid Training for EMT Certification: We've shifted gears for those enrolled in our 'Intensive' 19-Day EMT-Basic Training. Soon after the Stay at Home edict was issued, our administrative leaders were on the phone to state officials, receiving approval from the North Carolina Office of EMS (NCOEMS) to adjust our schedule of on-campus EMT training programs to include an online component for the first two weeks of the training. For more information on that program and other innovative ways we are confronting this ongoing and hopefully, short-lived crisis, see our related content on the NCOAE COVID-19 Page.
New Health & Safety Rules for NCOAE Staff: As for our on-site crew, all of our staff members and instructors are following the same directives we now have for students, including having temperatures taken throughout the day, washing hands according to CDC guidelines, and practicing physical distancing whenever possible.
Live Chat from Our Website: We've also added a Live Chat feature to our website. By clicking on the smiley chat face in the lower right corner of our website (both on desktop and mobile browsers), you can use the new feature to connect with our staff members live without picking up the phone. It's not an AI-powered bot with automatic responses. It's live chat whenever we're available (day or night). If you use the chat box after hours and we're not available, we'll get back to you the next morning.
LNT's COVID-19 Guidelines for the Outdoors: Moving on, we want to mention that — as an organization that employs many Leave No Trace Center for Outdoor Ethics master educators — we recommend following LNT's COVID-19 Guidelines for the Outdoors, which are outlined below.
Can I even get outdoors right now? Access to local and uncrowded spaces remains a decision of local authorities, so pay attention to guidance of the community or state you are planning to visit. Many have closed beach, park and wilderness trails, so double check your destination to avoid disappointment.
Expect closures at public sites. Even if a park is open, there could be a lack of water, restrooms, campgrounds, or other facilities. Land managers suggest visitors bring their own toilet paper and hand sanitizer. If you do use public restrooms, keep in mind they may not be cleaned or restocked for extended periods.
Pack out your trash. With limited staff and services likely in many parks and protected areas, trash may not be emptied on a regular basis. Plan on packing your trash and recyclables out with you when you leave.
Avoid times and places of higher use. Absolutely avoid crowded beaches, parks and trails. Physical distancing applies in the outdoors just as it does anywhere else. Instead, visit less popular spots, and avoid times of highest use if possible.
Proceed with caution. As our healthcare system becomes more overwhelmed, it's important to reduce potential accidents that would add to the stress on first responders and medical professionals. As much as possible, stick to activities and areas that are within your regular routine and take it easy.
Practice the seven principles of Leave No Trace. Our natural areas will likely be receiving less attention from staff and volunteers right now, which means our shared spaces need us to act as stewards more than ever. That means prepare for spring weather conditions, stick to trails, dispose of waste properly, minimize fire impacts, leave what we find, keep a safe distance from wildlife, and try to eliminate impacts.
Be considerate and kind to others. We're all in this together, so be considerate of others outdoors by practicing physical distancing. Be particularly kind to park staff during these challenging times. Help them do their job by doing your part to take care of each other and our beloved outdoors.
Finally, we want to mention that the Association for Experiential Education (which accredits us) has put together a nifty online resource library for outdoor and adventure-based experiential educators. Below is a list of the categories:
For those of us cooped up behind walls, it's been an interesting month so far. And while it seems a lot longer for some of us, we should all be up for the challenge presented during times like these. What we need is inspiration to innovate, and then share that knowledge and inspiration wherever we find it.
Hearing the words, "We can do it," has become cliché and somewhat of an annoyance on televised public service announcement these past weeks. But when you take a deep breath and think about it, those four words pretty much describe the spirit of those looking at the other side of this pandemic.
Stay mostly inside. Take safe (and separated) walks and treks. And enjoy your family and loved ones.
TALK TO US
Have any further questions about our courses, what you'll learn, or what else to expect? Contact us, we're here to help!